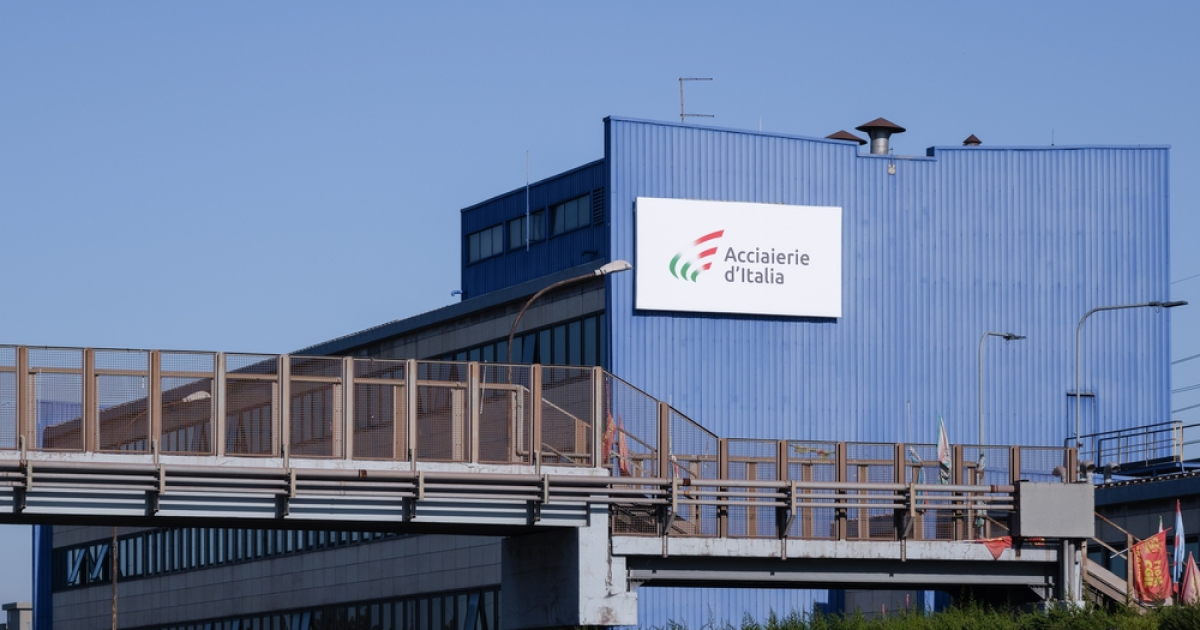 Acciaierie d'Italia
The authorities explain the decision by incompatibility with the timing of the national recovery plan implementation
The Italian government has asked the EU to cancel the €1 billion funding for the Acciaierie d'Italia (ADI) green hydrogen project for the new direct reduction iron (DRI) complex in Taranto. Kallanish reports about it.
The company DRI Italia, founded last year, is engaged in the project.
The request is contained in a document that includes several requests to revise the National Pandemic Recovery Plan (PNRR). The total amount of investment in the use of hydrogen in industrial sectors that are difficult to reduce emissions in the original PNRR was € 2 billion. Half of the amount was intended for the Taranto complex.
As the document stated, this is a partial reduction in funding. While the country confirms the plant's prospects, DRI Italia's projects are considered to be time-inconsistent with the recovery plan due to their complexity in terms of industrial, regulatory and administrative profile. All initiatives funded under the PNRR must be completed by 2026.
Thus, the government of the country proposes to reduce the total amount by €1 billion, providing financing for the decarbonization of Taranto through other national sources – they are not indicated in the document.
According to Italian media, the released funds will be directed to other projects under the recovery plan.
As GMK Center reported earlier, DRI d'Italia is a new company created in 2022 by the Italian state agency Invitalia, a shareholder of Acciaierie d'Itali. In the spring of 2023, it completed feasibility study for the construction of a DRI production facility in Taranto. It was planned that from 2026 the plant will supply ADI with 2 million tons of DRI per year, the products will be produced using natural gas and at least 10% green hydrogen.
Also, in 2022 the Acciaierie d'Italia produced 3.5 million tons of steel and 3.3 million tons of pig iron. Steel sales amounted to 3 million tons, including 2.6 million tons of coiled steel and 243.62 thousand tons of thick plate. ADI's revenue in 2022 amounted to €3.9 billion, and EBITDA was €327 million.
---
---