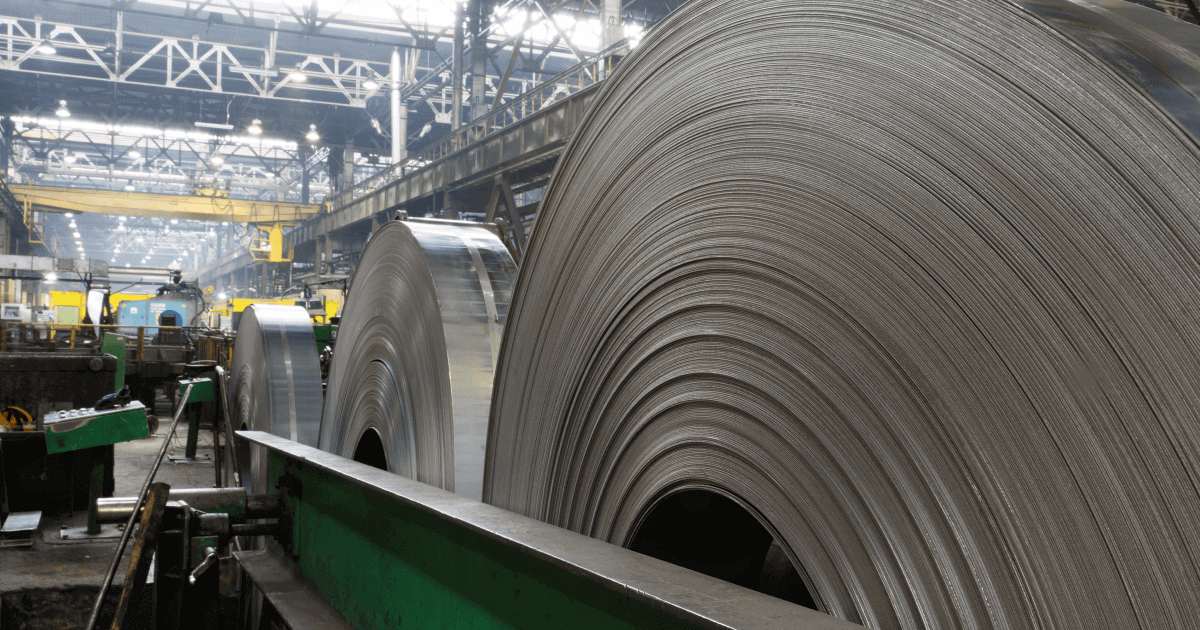 Over the month, Italian steelmakers reduced steel output by 4.4% y/y and 1.4% m/m
In October 2023, Italian steel enterprises reduced the volume of steel production by 1.4% compared to the previous month – to 1.93 million tons. This is reported by SteelOrbis with reference to data from the Italian steel producers' association Federacciai.
Compared to October 2022, in October 2023, Italian steelmakers reduced steel production by 4.4%.
Flat products production in the country in October 2023 increased by 10.1% compared to October 2022 – up to 904 thousand tons. Long products production amounted to 1.09 million tons, down 1.4% year-on-year.
In January-October 2023, Italy reduced steel production by 3.4% compared to the same period in 2022 – to 17.87 million tons. In particular, the output of flat products decreased by 1.4% y/y – to 8.064 million tons, and long products – by 3.7% y/y, to 9.87 million tons.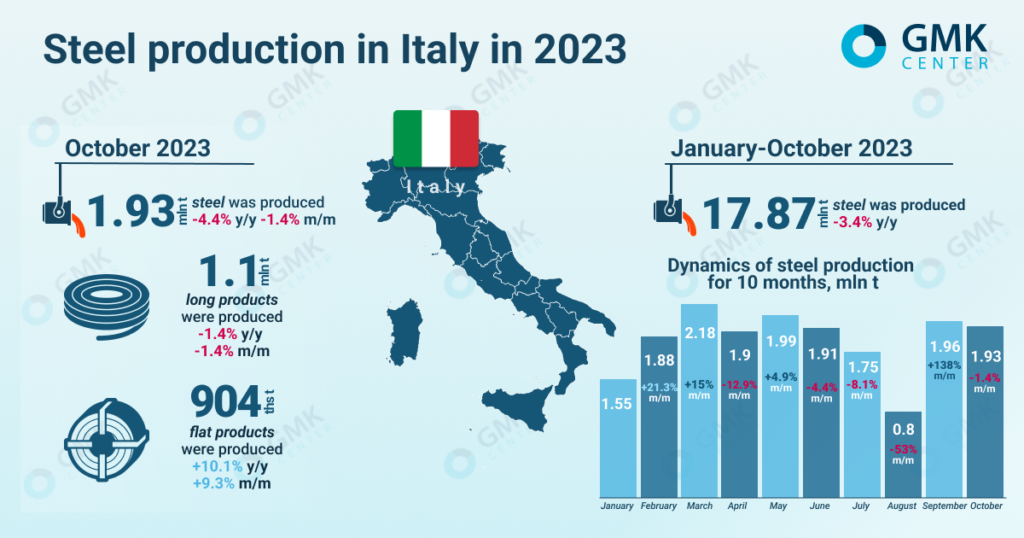 As GMK Center reported earlier, steel enterprises of Italy in 2022 reduced steel production by 11.5% compared to the same period of the previous year – to 21.6 million tons. In 2022, the production of rolled products in the country decreased by 12% y/y – to 12.03 million tons, flat rolled products – by 13.8% y/y, to 9.55 million tons.
According to the WorldSteel Association, steel production in the EU countries decreased by 10.5% year-on-year – to 136.7 million tons last year. Overall, global steel production fell by 4.3% y/y – to 1.83 billion tons. Last year, the European steel industry was affected by such factors as high energy prices, high price and demand volatility, and a decline in EU steel exports. These were partly caused by Russia's military aggression against Ukraine.
---
---