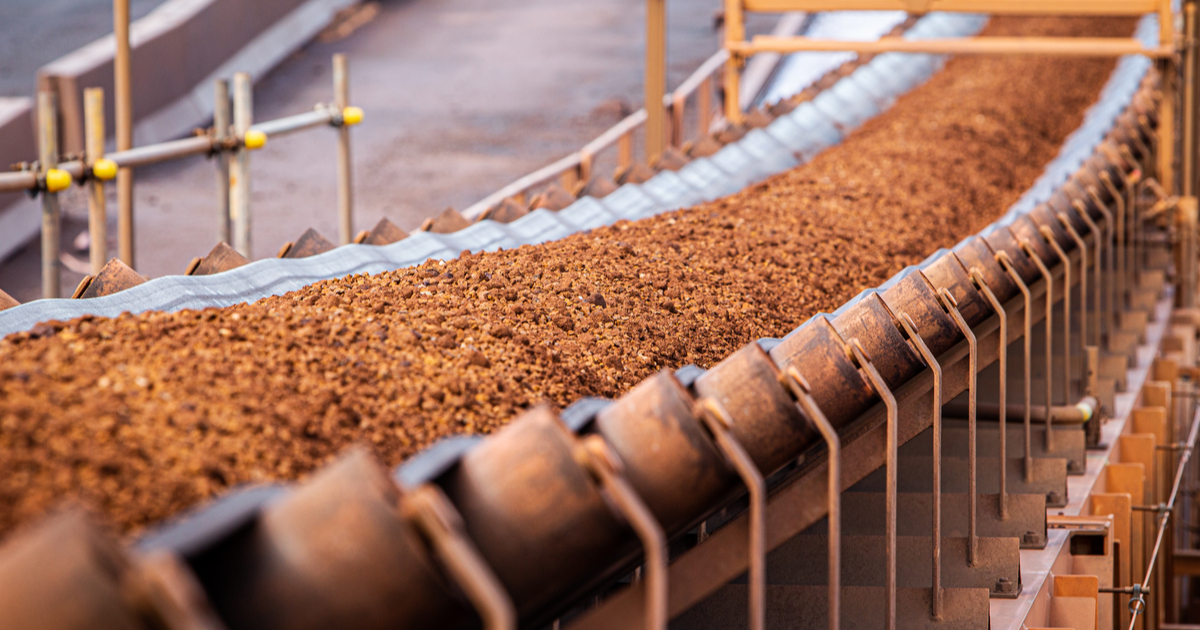 Iron ore
The Chinese steel producer called for a joint cooling of speculation on the raw material market
China's largest steelmaker Baoshan Iron & Steel (Baosteel) said that iron ore prices have moved away from the fundamentals of the supply and demand situation. This is reported by SteelOrbis.
The company believes that prices for this raw material should return to a more reasonable range. Baosteel has called on the government, the industry association and related businesses to work together to cool speculation in the iron ore market.
By midday on November 21, iron ore futures on the Dalian Commodity Exchange rose by 978.5 yuan per tonne ($137/t).
The day before, on November 20, Reuters reports that January iron ore futures, the most traded on the Dalian Commodity Exchange, ended the day's trading at 968 yuan ($134.24).
The rise in ore prices at the beginning of the week was driven, in part, by low raw material inventories amid growing demand for stockpiling, higher margins for steelmakers and concerns about supply disruptions.
As GMK Center reported earlier, at the end of last week, iron ore prices continued to hold at 2-year highs. January futures for iron ore, which are the most traded on the Dalian Commodity Exchange, increased by 0.8% compared to the previous week – up to 963.5 yuan/t ($132.96/t) for the period November 10-17.
On the Singapore Exchange, quotes for December futures as of November 17, 2023 increased by 3% compared to the price a week earlier – up to $130.96/t. However, the pace of market recovery has slowed somewhat amid problems in China's real estate market and corrective measures. Earlier, China's National Development and Reform Commission (NDRC) reported that iron ore prices are currently unreasonably high. As a result, on November 15, the Dalian Commodity Exchange set a limit on daily trading volumes of iron ore futures at no more than 500 lots for contracts for delivery in January-May 2024.
---
---