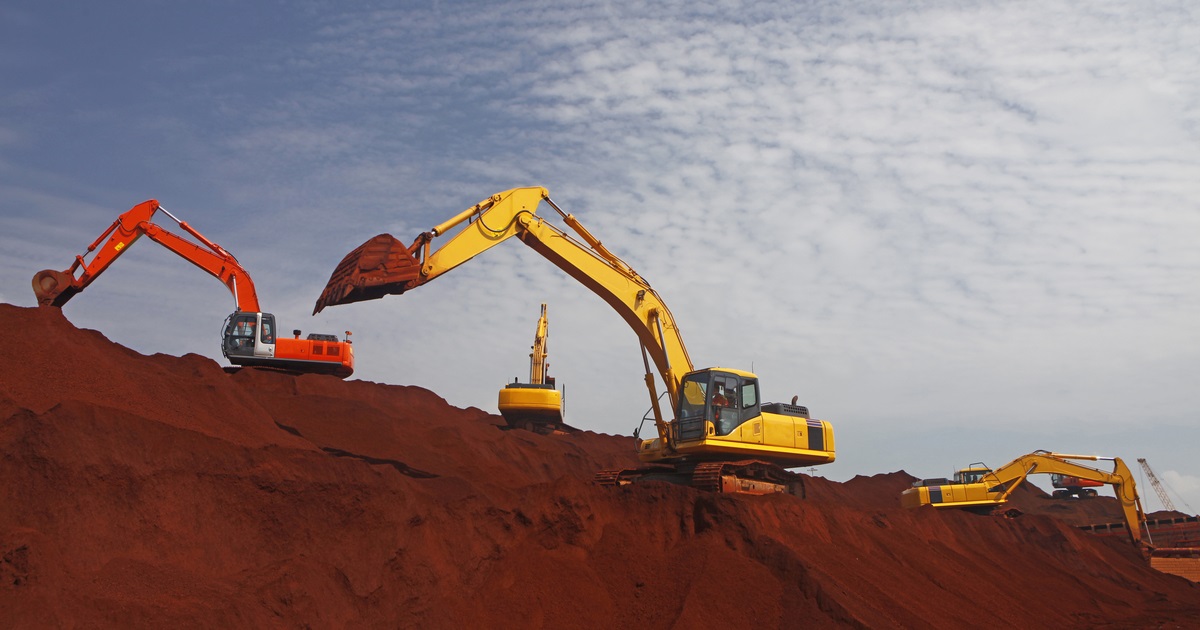 Iron ore
Price growth slows amid challenges in China's real estate market, and futures trading limits adjusted
January iron ore futures, which are the most traded on the Dalian Commodity Exchange, increased by 0.8% from the previous week – up to 963.5 yuan/t ($132.96/t) for the period November 10-17, 2023. This is evidenced by Nasdaq data.
On the Singapore Exchange, quotes for December futures as of November 17, 2023 increased by 3% compared to the price a week earlier – to $130.96/t.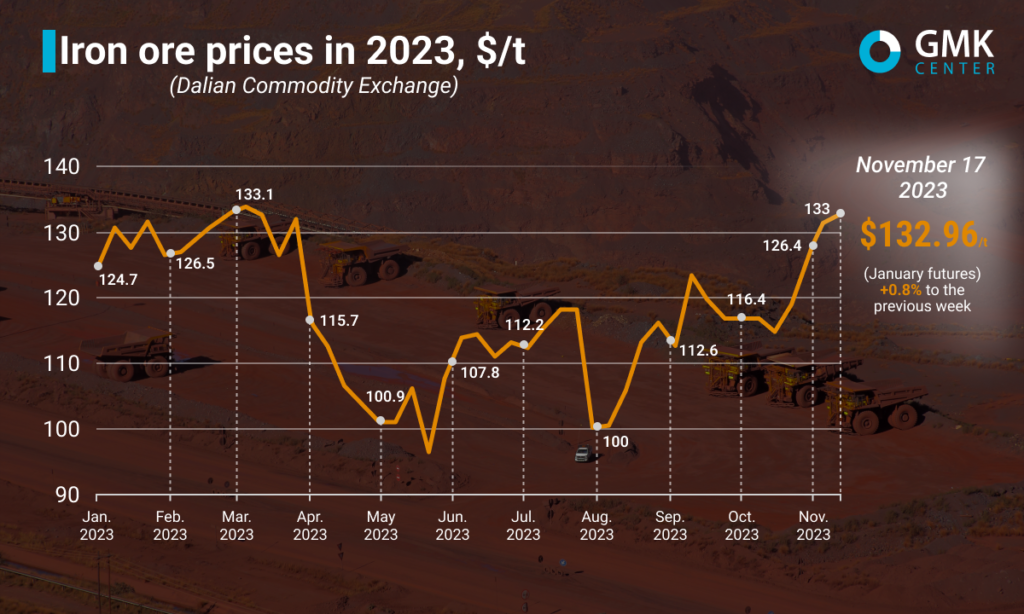 Last week, iron ore prices continued to rise, maintaining a positive trend for the fifth consecutive week. At the same time, the pace of market recovery slowed somewhat amid ongoing problems in China's real estate market and adjustments to futures trading limits.
Recently, China's National Development and Reform Commission (NDRC) reported that iron ore prices are currently unreasonably high, which led to an adjustment of the Dalian commodity futures trading limits. As a result, on November 15, the Dalian Commodity Exchange set a limit of 500 lots for daily trading volumes of iron ore futures for contracts for delivery in January-May 2024.
At the same time, the rise in commodity prices is supported by real demand, not by traders' simulations. The latest data from the China Iron and Steel Association (CISA) show that steel production at large steel mills increased by 2.4% from the end of October to 1.97 million tons per day as of the second decade of November. Some companies are increasing production amid improved profitability and stronger steel prices.
The Chinese real estate market continues to put pressure on iron ore prices. According to official data, new home prices in China fell for the fourth consecutive month in October as government support measures fail to address the accumulated problems of consumers and the real estate sector. However, the market still hopes for sufficient stimulus to boost construction activity. In addition, iron ore prices have managed to remain at 2-year highs thanks to limited supplies from Australia and Brazil.
In the short term, commodity prices are likely to decline, but the drop will be limited. The main factors that will put pressure on the market include a possible decline in steel demand due to the winter season in China and restrictions on trading volumes of iron ore futures contracts announced by the Chinese government.
As GMK Center reported earlier, Chinese steel companies in September 2023 reduced the import of iron ore by 4.9% compared to the previous month – to 101.2 million tons. In January-September, the country's steelmakers increased the import of iron ore by 6.7% compared to the same period last year – to 876 .65 million tons. The average import price in this period was $111.9/ton.
---
---