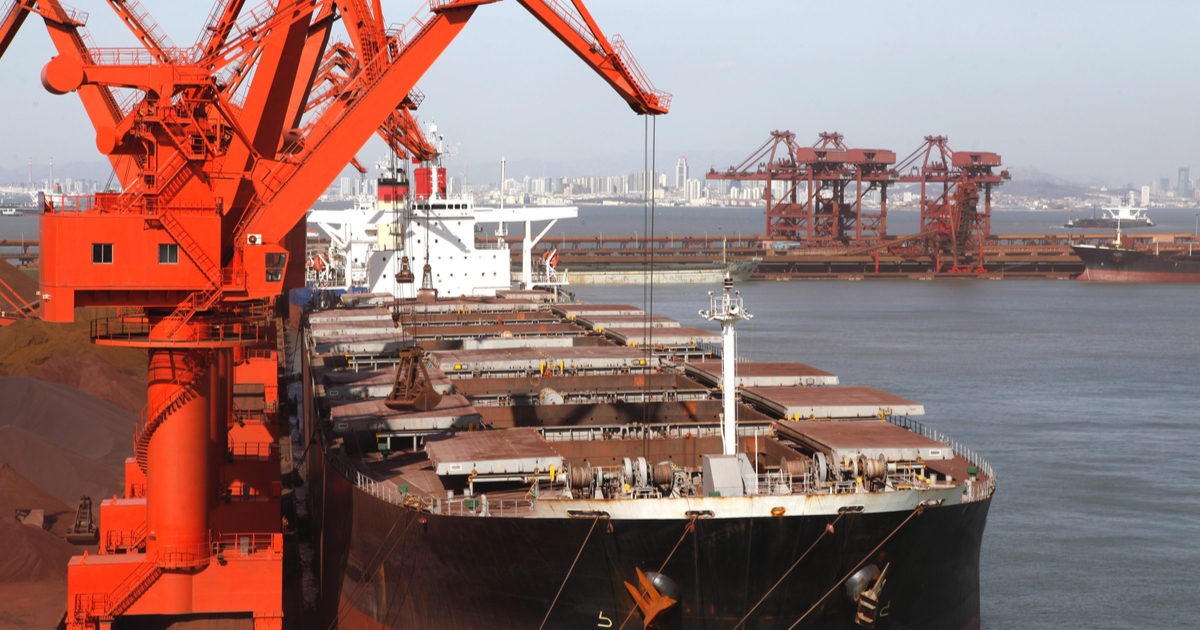 Iron ore
The increase in inventories will be caused by a slowdown in the steel sector
China's iron ore inventories are expected to rise in the second half of 2023, driven by a slowdown in the steel industry due to weak demand in the real estate sector. S&P Global reports about it.
Global iron ore supplies to China have risen recently, but the steel sector is keeping inventories lower as it takes a cautious approach, according to analysts at consultancy Zhonghui Futures. In the first half of the year, they remained at a reasonable level, but the situation may change in the coming months.
In June, about 94.1 million tons of iron ore was loaded on the global market for shipment to China, about 64 million tons – the share of Australia. According to S&P Global, in May, the country imported about 98 million tons of raw materials, approximately 67 million tons of which came from Australian suppliers. Minmetals Futures analysts predict that iron ore supplies from India will also increase in the second half of this year. In 2022, the country delivered only 1.3 million tons to China, while since the beginning of the current year, volumes have already exceeded 20 million tons.
Minmetals believes that if the pace of iron ore supply remains high in the second half of 2023, this will lead to an increase in stocks in Chinese ports in the second half of the year, which will correspond to the levels of the end of 2021. At the end of 2021, China reported reserves of 156 million tons of iron ore, at the end of 2022 these volumes fell to 134 million tons.
According to East Asia Futures, for the week of June 16-23, iron ore stocks in 45 ports of China amounted to 127.9 million tons, increasing by 1.76% y/y. In the same period, stocks of imported raw materials amounted to 84.7 million tons, which is 21% y/y and by 0.16% less than the previous week.
As GMK Center reported earlier, Fitch Ratings reviewed the forecast of iron ore prices in 2023 on the upward trend – to $105/t compared to $100/t in the previous forecast. For 2024-2026, the forecasts remained unchanged – $85/t, $75/t and $70/t, respectively. The forecast for 2023 has been revised in accordance with the current price dynamics and the high demand for raw materials from the Chinese steel industry at the beginning of the current year.
---
---