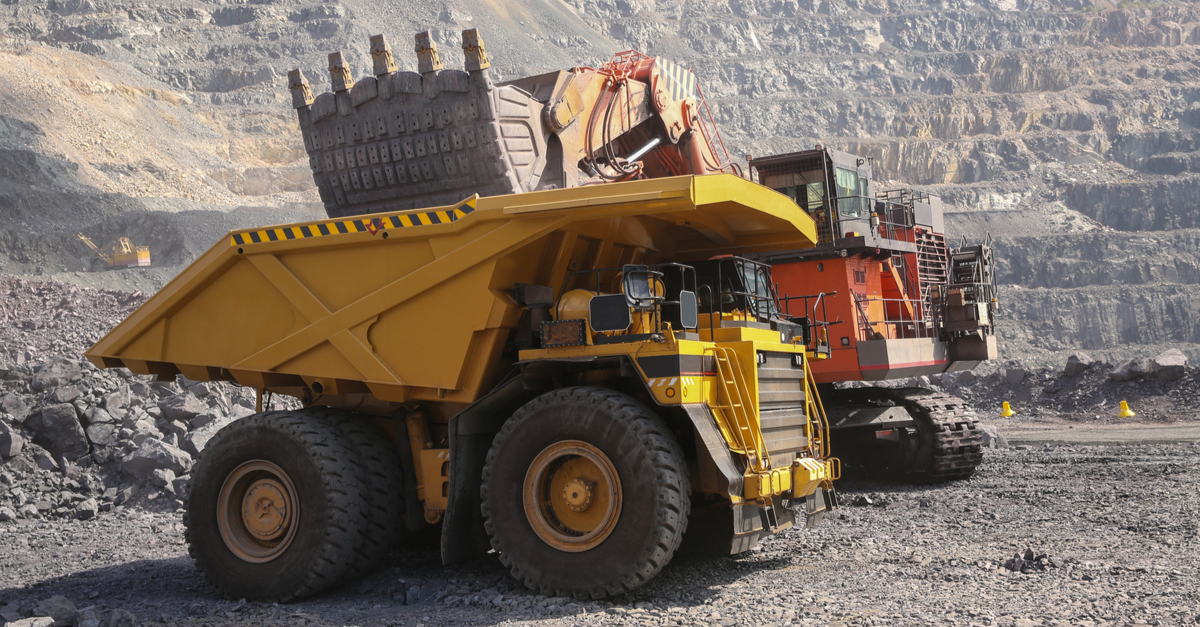 Iron ore futures on the Dalyan Commodity Exchange for the week of November 25 – December 2, 2022 increased by 3.9% compared to the previous week
January iron ore futures on the Dalian Commodity Exchange for the week of Nov. 25-Dec. 2, 2022, rose by 3.9% from the previous week – to 758 yuan/t ($112.1/t). Thus, the quotations are increasing for the fifth week in a row. This is evidenced by Nasdaq's data.
December iron ore futures on the Singapore Exchange increased by 6.9% compared to the price as of November 25, 2022, – up to $105.75/t.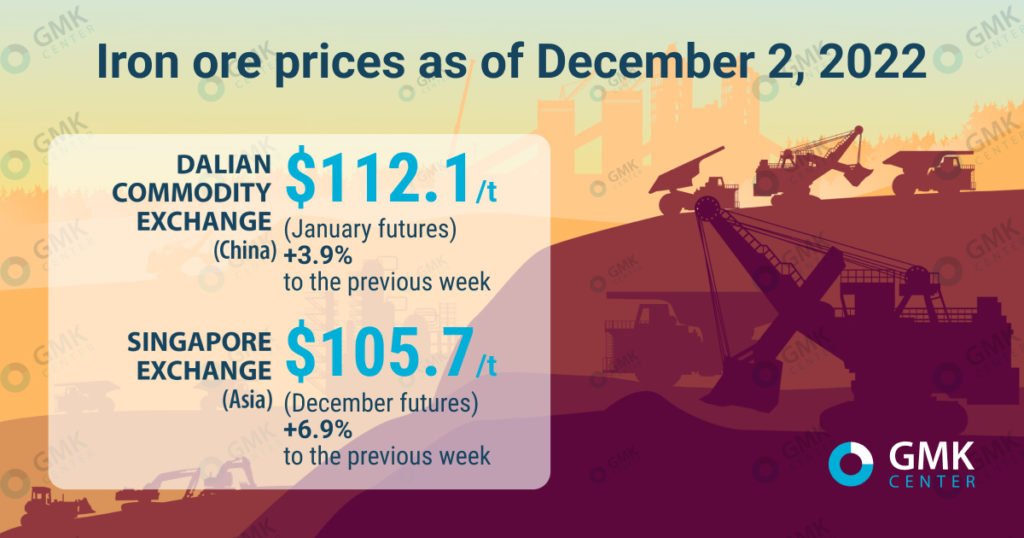 Iron ore prices in China continued to rise on expectations that the country's government will ease strict pandemic restrictions. Against this background, the demand for raw materials from the steel plants has been growing for five weeks in a row.
Some cities in the country, where the disease is still spreading, have eased testing requirements and quarantine rules after widespread social unrest. As Reuters reports, in the coming days China is going to officially announce the easing of quarantine restrictions in the country. At the same time, a decrease in new daily cases of the disease is reported.
The Chinese government is helping the local real estate sector by supporting steel consumption. However, weakness in the real estate sector persists: sales of new homes by the 100 largest developers fell by 26% y/y in November – to 559 billion yuan.
According to Mysteel's analysts, the improvement in demand for iron ore in China is caused by the intentions of Chinese steelmakers to bring steel production in 2022 closer to last year's results. However, the increase in steel production and the growth in demand for raw materials do not coincide with the existing dynamics of steel demand. Most likely, the increase in production will lead to an increase in inventories of steel products, which will only worsen the situation on the market and force producers to reduce prices.
"The world steel market is in a rather difficult situation. Market participants are looking for conditions to improve the situation, which is why news from China, which remains the largest steel producer in the world, is given so much importance. However, most likely, the current increase in iron ore prices will remain short-term, as the global economic problems are too big to be solved now," GMK Center analyst Andrii Glushchenko noted.
As GMK Center reported earlier, in January-October 2022, steel companies of China reduced imports of iron ore by 1.7% compared to the same period in 2021 – to 97 million tons. In October, China imported 94.97 million tons of iron ore, which is 4.3% less y/y.
China is the largest producer of steel in the world. In 2021, Chinese steelmakers reduced steel production by 3% compared to 2020 – to 1.03 billion tons. In 2022, the country plans to continue reducing production.
---
---