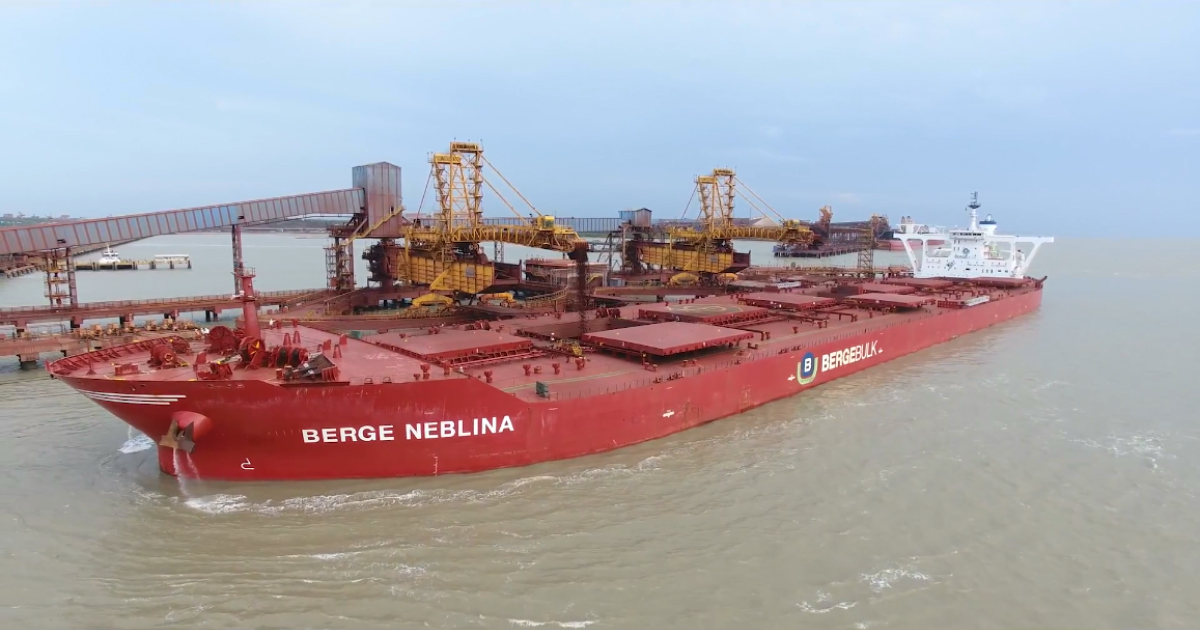 Iron ore
Concerns about possible steel production cuts in 2023 are dampening the impact of economic stimulus
January iron ore futures, the most traded on the Dalian Commodity Exchange, for the period October 20-27, 2023, increased by 1.1% compared to the previous week – up to 876.5 yuan/t ($119.76/t). This is evidenced by the data HellenicShippingNews.
On the Singapore Exchange, quotes for basic November futures as of October 27, 2023, increased by 0.3% compared to the price a week earlier – up to $117.15/t.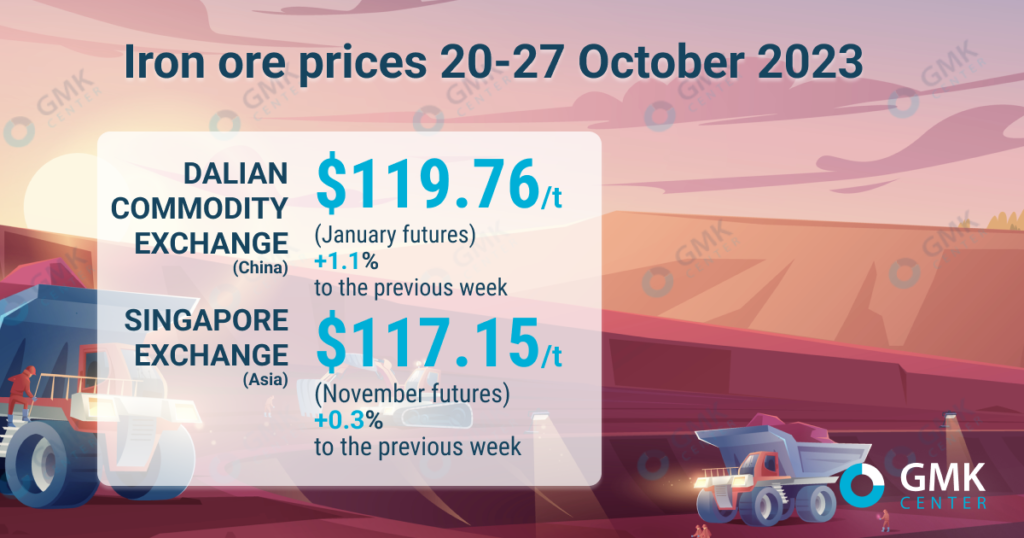 Iron ore prices fluctuated last week amid market concerns about China's weak property market and weaker-than-expected Chinese steel production in September. Market uncertainty provoked a drop in raw material prices to $112-114/t. However, by the end of the week the levels nevertheless recovered, and even increased compared to the previous week.
China's property market, which accounts for about a third of the country's steel demand, is causing market fluctuations as its recovery is heavily dependent on government incentives. So far it has shown few signs of recovery in the short term, despite a number of government stimulus measures.
Some market participants believe that weakness in the real estate sector will have a positive impact on the iron ore market in the short term, as it will mean that additional measures will soon be taken to stimulate it.
The downward pressure on commodity prices ended at the end of the week as Beijing approved a 1 trillion yuan ($137 billion) government bond issue on October 26, with increased stimulus sharply widening the budget deficit. The corresponding measures added to market confidence and supported iron ore prices.
"China's steel demand will receive strong support from the infrastructure sector in the fourth quarter of this year and into 2024, supported by the latest economic stimulus," said steelmaker Baoshan Steel.
However, earnings could be constrained by persistent concerns over China's real estate sector and unfavorable margins for mills hit by weak sales and high raw material costs.
Additionally, concerns about a possible steel production cap in 2023 are still somewhat clouding the impact of economic stimulus.
As GMK Center reported earlier, the Chinese steel companies in September 2023, reduced iron ore imports by 4.9% compared to the previous month – to 101.2 million tons. In January-September, the country's steelmakers increased iron ore imports by 6.7% compared to the same period last year – to 876 .65 million tons. The average import price during this period was $111.9/t.
---
---