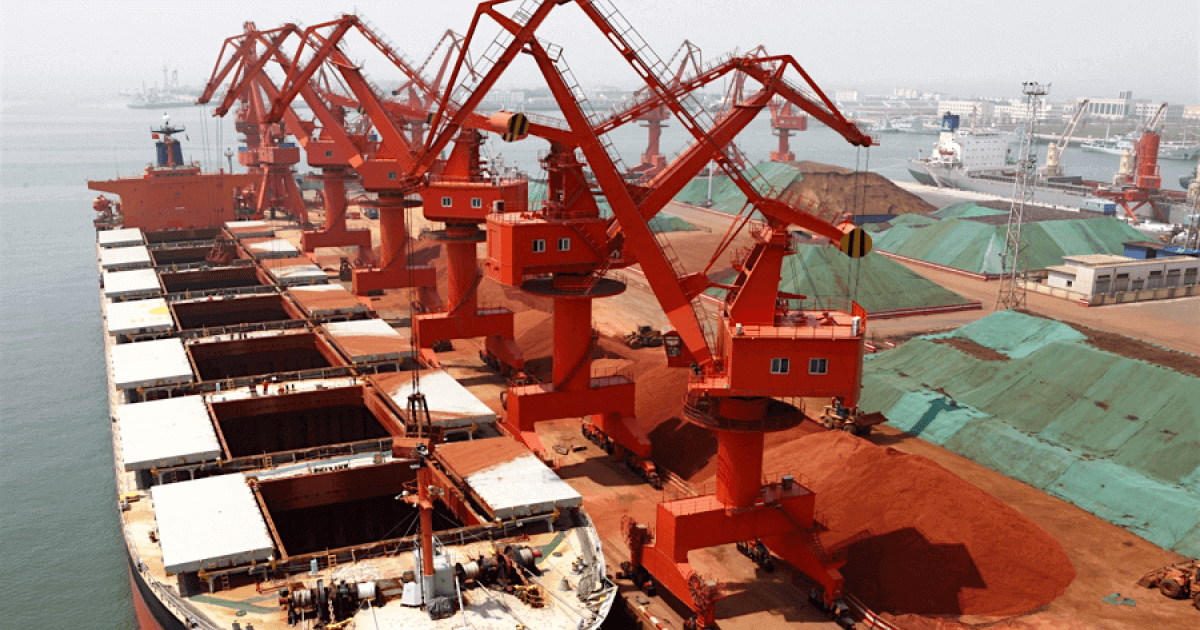 Hopes of market participants are fueled by poor results of industrial production in the country
September iron ore futures, the most traded on the Dalian Commodity Exchange, increased by 12% from the previous week – up to 755.5 yuan/t ($107.85/t) for the period May 26-June 2, 2023. This is evidenced by Nasdaq data.
On the Singapore Exchange, quotations of underlying July futures as of June 2, 2023, increased by 4.4% compared to the price a week earlier – up to $103.95/t.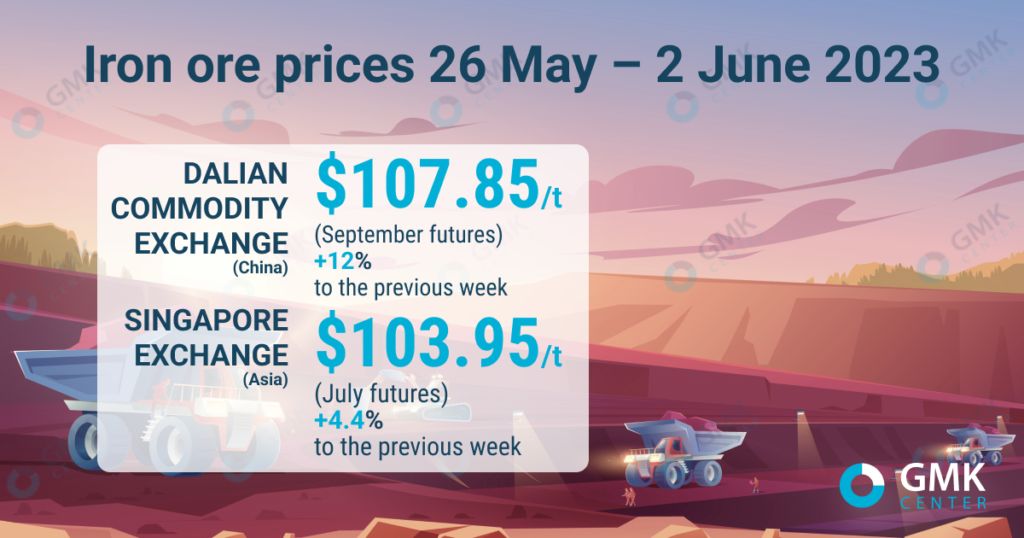 Iron ore prices bounced back last week amid market expectations that the world's leading steel producer, China, will introduce additional stimulus to support an uneven and unsustainable post-lockdown economic recovery.
Expectations of new stimulus for the economy rose after the fall of China's industrial production index in May – to 48.8% (5-month low). At the same time, PMI Caixin/S&P index increased to 50.9 from 49.5 in April. These results raised market hopes that the PRC government will soon introduce economic incentives and this will improve the consumption of raw materials for steel production.
The rise in prices for iron ore is also to some extent caused by concerns about a possible restriction in the supply of products. South African freight logistics group Transnet recently suspended operations on its main iron ore line due to the theft of power equipment.
"We do not think that this will have a big impact on the market, since the temporary suspension of transportation, most likely, will only slow down the pace of deliveries without reducing their volumes," analysts at Sinosteel Futures said.
In the period May 26 – June 1, the level of utilization of China's blast furnace capacity was 89.66%, which is in line with the previous week.
"It seems that mills are less interested in the initiative to reduce steel production at low steel prices, given that they still have a positive margin with current production costs. Therefore, in the short term, demand for iron ore will be stable," Sinosteel Futures analysts added.
As GMK Center reported earlier, iron ore mining in China in April 2023 decreased by 13.1% compared to the previous month – to 75.1 million tons. In January-April 2023, iron ore production decreased by 8% compared to the same period in 2022 – 314.38 million tons
Iron ore import to China in January-April increased by 8.6% y/y – up to 385 million tons. In April, China imported 90.44 million tons of iron ore, which is 5.1% more compared to April 2022 and 9.8% less than March 2023.
---
---