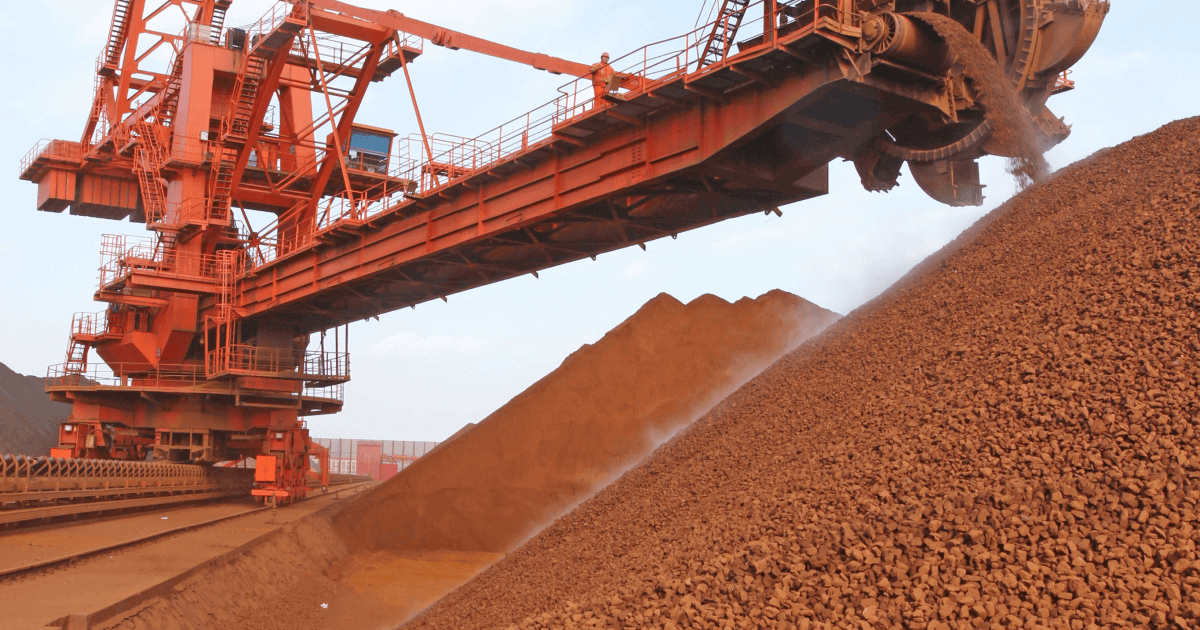 Iron ore prices
Iron ore futures on the Dalian Exchange for the week of February 3-10, 2023, increased by 1.1% compared to the previous week
May iron ore futures, the most traded on the Dalian Commodity Exchange, for the week of February 3-10, 2023, increased by 1.1% compared to the previous week – up to 863.5 yuan/t ($126.98/t). This is evidenced by the data of Nasdaq.
On the Singapore Exchange, March futures decreased slightly compared to the price on February 3 – by 0.3%, to $124.9/t.
Iron ore quotations in China were unstable last week. Almost every day, commodity prices fell slightly as traders reassessed the demand outlook and became cautious after market regulators warned of the possible consequences of deliberate price speculation.
Iron ore and steel prices in China reached multi-month highs during January 2023 as demand for products resumed after a long break. But a rally in iron ore prices has caught the attention of Chinese regulators, who are intent on curbing any potential pressure on inflation from commodities.
In addition, stocks of raw materials in ports are increasing, putting pressure on prices. As of the end of January 2023, stocks of imported iron ore in 45 Chinese ports rose to a 4-month high of 137.3 million tons.
According to director of Navigate Commodities Atilla Winnell, iron ore prices are expected to fall sharply in the near term as supply and demand remain weak. Also, the cost of raw materials will be negatively affected by an increase in supplies from Australia and Brazil. Traders, in turn, are waiting for signals of further support for the Chinese economy to re-enter the market, as the country's politicians have promised to step up measures.
At the end of the week, iron ore quotations in China rose slightly, as the gradual resumption of steelmakers' work after the holidays gives confidence in the recovery of the domestic economy. The market was also supported by data on the resumption of plants's profitability and the growth of pig iron output, however, the further price level will depend on iron ore stocks and support for the economy.
SteelHome analysts expect a visible resumption of demand in the second quarter of 2023.
As GMK Center reported earlier, Chinese iron ore market will face oversupply in 2023, according to Mysteel, as demand from steelmakers is likely to decline. China's domestic iron ore supply, including production from local mines and imports, is expected to grow by 23 Mtpa this year – up to 1.41 billion tons. At the same time, the total demand is projected at the level of 1.39 billion tons, which is 3.6 million tons less than in 2022.
---
---