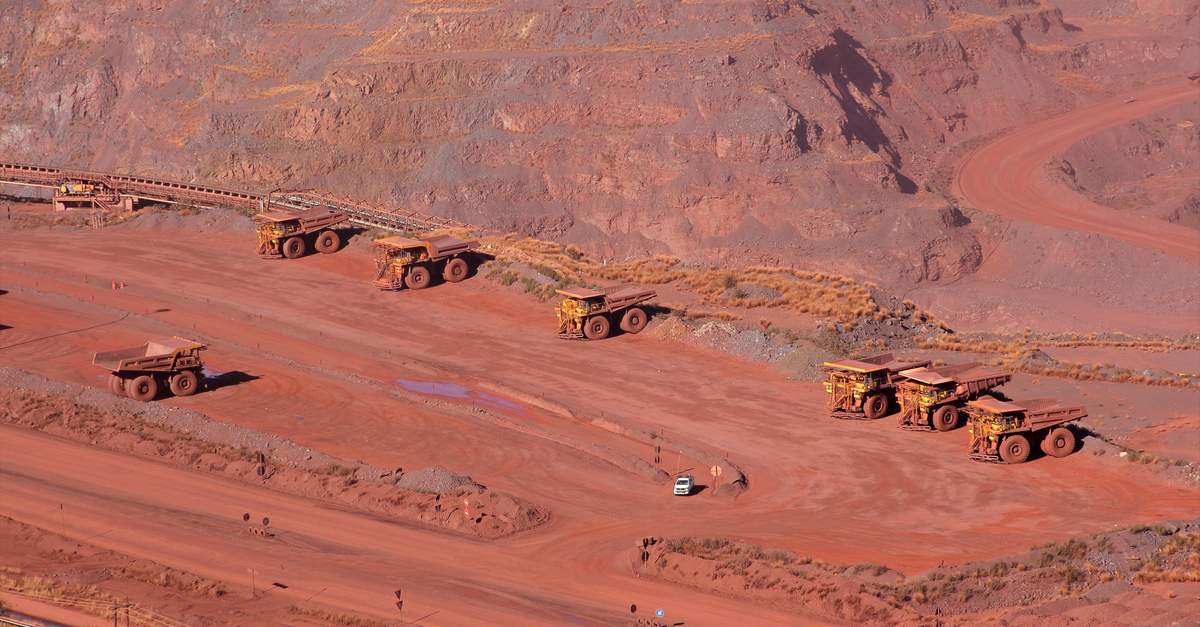 Anglo American's forecasts
Some steel plants have to reduce capacity utilization by 30-50%
September iron ore futures, the most traded on the Dalian Commodity Exchange, for the June 30-July 6, 2023, fell 1.05% from the previous week – to 812.5 yuan/t ($112.16/ t). This is evidenced by the data Nasdaq.
On the Singapore Exchange, quotations of basic August futures as of July 6, 2023, decreased by 2.4% compared to the price a week earlier – to $108.1/t.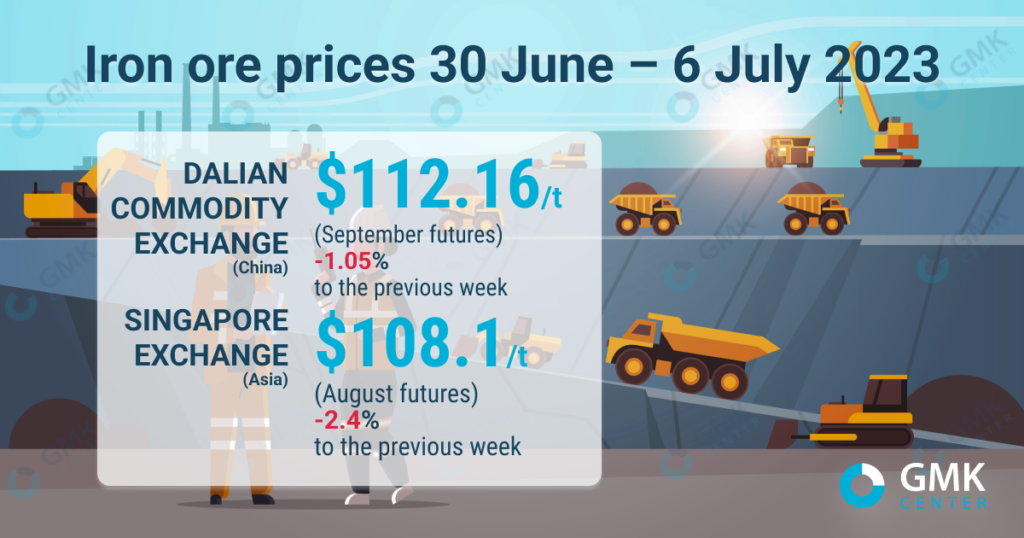 Iron ore prices began to decline last week amid the introduction of restrictions on steel production in the country's leading steelmaking center, Tangshan. Some steel plants have to reduce capacity by 30-50% during July. These measures are taken to improve air quality in the region.
In addition, market speculation about possible government intervention in pricing also weighed on sentiment, but no official announcements have been made yet. Commodity prices fell even as an accident at an iron ore mine in northern China should cause some jitters in the market due to possible supply problems.
Signs of rising global iron ore supply are also keeping prices down. In particular, the export of raw materials from Brazil in June reached 32.1 million tons compared to 23.02 million tons in June 2022.
The overall mood in China's steel industry remains quite depressed, the market continues to expect additional economic stimulus from the Chinese government.
«Steel prices in China may soon rise amid central government's likely introduction of new economic stimulus policies this month, although weakening steel market fundamentals threaten those prospects,» Mysteel analysts commented.
However, as indicated by Westpac, the Chinese authorities are unlikely to introduce significant stimulus aimed at infrastructure and real estate, as the market expects.
In the longer term, iron ore prices will decline, to around $100/t, as demand for the commodity is expected to remain stable throughout the year and supply will increase.
As GMK Center reported earlier, iron ore imports to China in January-May increased by 7.7% y/y – up to 480.75 million tons. In May, China imported 96.17 million tons of iron ore, which is 3.9% more compared to May 2022, and 6.3% more than April 2023.
---
---