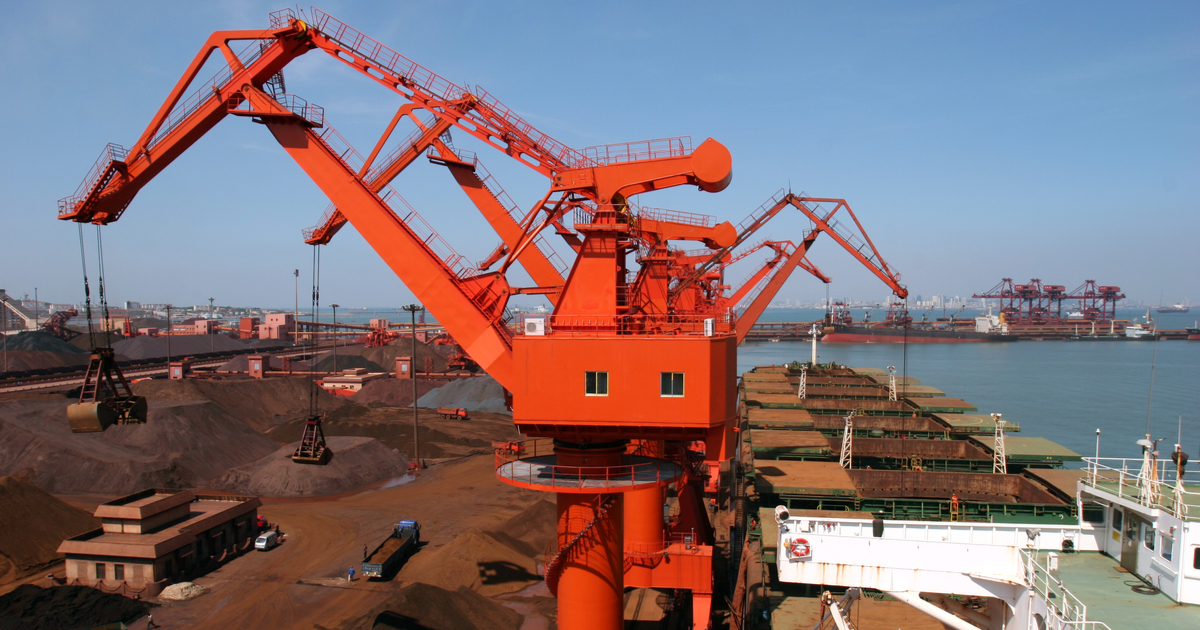 Iron ore
Iron ore futures on the Dalian Commodity Exchange for the week of March 31 – April 7, 2023, fell by 12.4% compared to the previous week
September iron ore futures, the most traded on the Dalian Commodity Exchange, fell 12.4% from the previous week – to 796 yuan/t ($115.72/t) for the week of March 31-April 7, 2023. Thus, iron ore quotations returned to a downward trend after a week of growth. This is evidenced by Nasdaq.
The Singapore Exchange is currently closed due to public holidays. On April 4, 2023, iron ore futures on the Singapore Exchange traded at $118.2/t, down 5.5% from March 31.
Iron ore quotations in Dalian and Singapore fell sharply last week under pressure from expected supply growth and weak apparent demand. Steel companies minimized purchases of raw materials amid unexpectedly low consumption of finished steel in the traditional peak of the construction season. In addition, the market is afraid of government intervention in the regulation of price levels for raw materials.
Last week, China's National Development and Reform Commission (NDRC) met with several futures companies in Beijing to assess the state of the market. The agency once again warned traders against deliberately inflating prices and promised to strengthen state control.
Iron ore futures edged higher at the end of the week as the market began to hope for a gradual recovery in steel consumption following the latest wave of bad weather that limited construction work in China. In addition, port iron ore stocks continued to decline and pig iron production rose despite plans to cut steel production in 2023.
As of April 6, 2023, port inventories of iron ore in China's major ports fell by 7.5% – to 131.53 million tons from March 30, according to Mysteel. The indicator has been decreasing for the sixth week in a row.
Meanwhile, the market is waiting for the results of the meeting of the National Commission for Development and Reforms, which will take place on April 7, 2023. It is planned to discuss the details of the policy of reducing steel production this year. That is, the long-term prospects of the iron ore market in China will depend on the government's decision.
In the near term, iron ore quotations are likely to show some gains as steel futures register gains and iron ore inventories fall by the day. In the long term, iron ore prices will gradually decrease amid increased global supply.
As GMK Center reported earlier, according to Kallanish's forecasts, iron ore prices in 2023 will fall to $90/t, and the tension on the raw material market will decrease in the second half of 2023. The main reason for the drop in prices will be the growth of raw material stocks due to the recovery of supplies from Brazil, India and, possibly, the Russian Federation and Ukraine. At the same time, the consumption of iron ore will be at a lower level than the supply.
---
---