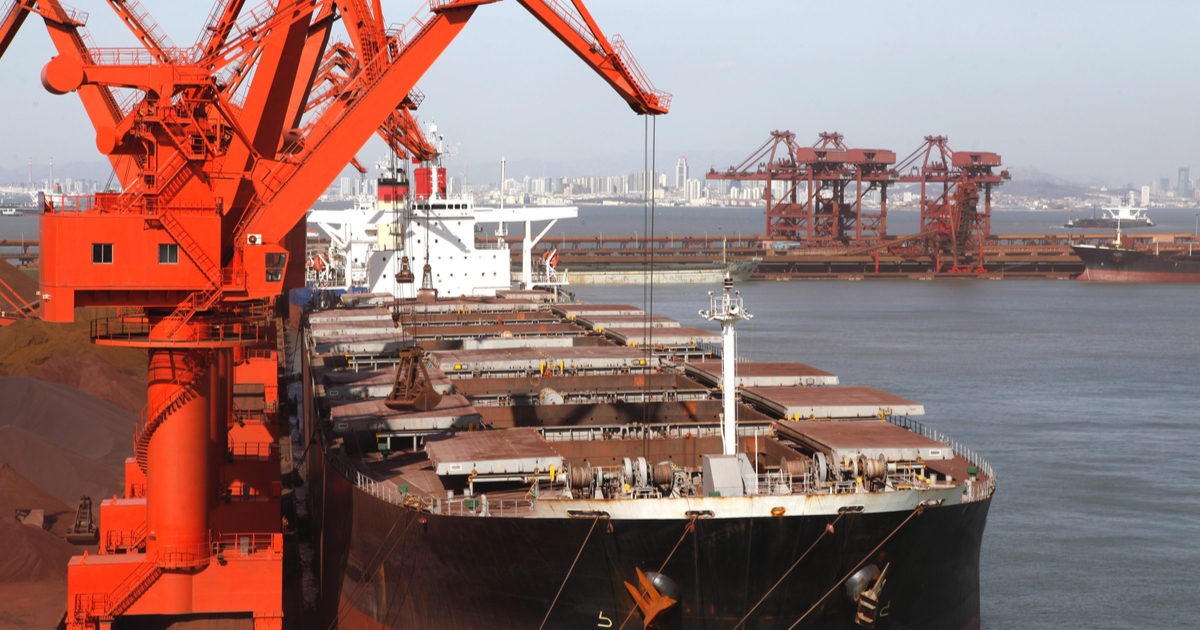 Iron ore
During September 22-29, iron ore futures on the Dalian Commodity Exchange fell to $116.64/t, and on the Singapore Exchange – to $120.77/t
January iron ore futures, the most traded on the Dalian Commodity Exchange, for the period September 22-29, 2023, fell by 2.5% compared to the previous week – to 851.5 yuan/t ($116.64/t ). This is evidenced by Nasdaq data.
On the Singapore Exchange, quotations of basic October futures as of September 29, 2023 decreased by 0.3% compared to the price a week earlier – to $120.77/t.
Thus, iron ore quotations are decreasing for the second week in a row after reaching the peak on September 15, 2023 – $123.37/t (Dalian Commodity Exchange). Since then, prices have fallen 5.4%, but they are still 17% higher than the low reached on August 3 ($103.21/t).
Iron ore prices returned to the downside amid market concerns about lower-than-expected demand for steel during the peak autumn construction season, the end of pre-holiday stockpiling and possible curbs on steel production in China that have yet to be formally implemented.
«It is becoming increasingly clear that demand has peaked amid weaker-than-expected steel sales in September and October, as well as the completion of stockpiles ahead of China's holiday week starting on September 29,» FIS analyst Pei Hao said.
Price trends are also affected by concerns about the introduction of a harsh monetary policy in the United States. Recently, representatives of the Federal Reserve System of the United States announced their intention to continue raising lending rates to combat high inflation.
In addition, Chinese investors remain cautious due to ongoing challenges and volatility in the real estate market. Despite numerous stimulus measures to restore activity in the market, the impact on demand and investment remains almost imperceptible. The real estate market is the largest consumer of steel in China, and its continued weakness is reflected negatively in the steel and raw materials market.
Last week, China's central bank reiterated that economic recovery is a priority. This slightly supported market sentiment and contained falling prices, but shrinking profitability of steelmakers and renewed debt problems among Chinese developers make the government's promises to be cautious.
"Commodity prices, including iron ore, will remain under pressure as long as the steel market remains weak. Now, the price adjustment will take place in a narrow range, and it will probably last until mid-November,» commented Sinosteel Futures analysts.
Overall, there are currently more factors weighing on iron ore prices than supporting them. A key event that could topple the market is the implementation of China's steel output restrictions in the fourth quarter.
As GMK Center reported earlier, the rating agency Fitch Ratings recently reviewed the price forecast for iron ore in 2023 towards growth – up to $110/t compared to $105/t in the previous forecast. Forecasts for 2024-2026 remained unchanged – $85/t, $75/t and $70/t, respectively.
Investment bank Goldman Sachs in August revised its forecast fir iron ore prices for the second half of 2023 to decrease – by 12%, to $90/t. This is due to a forecast iron ore oversupply of 68 million tonnes and a decline in steelmaking in China. At the same time, ING analysts expect prices for this raw material to be at $105/t in the third quarter, and $100/t – in the fourth.
---
---