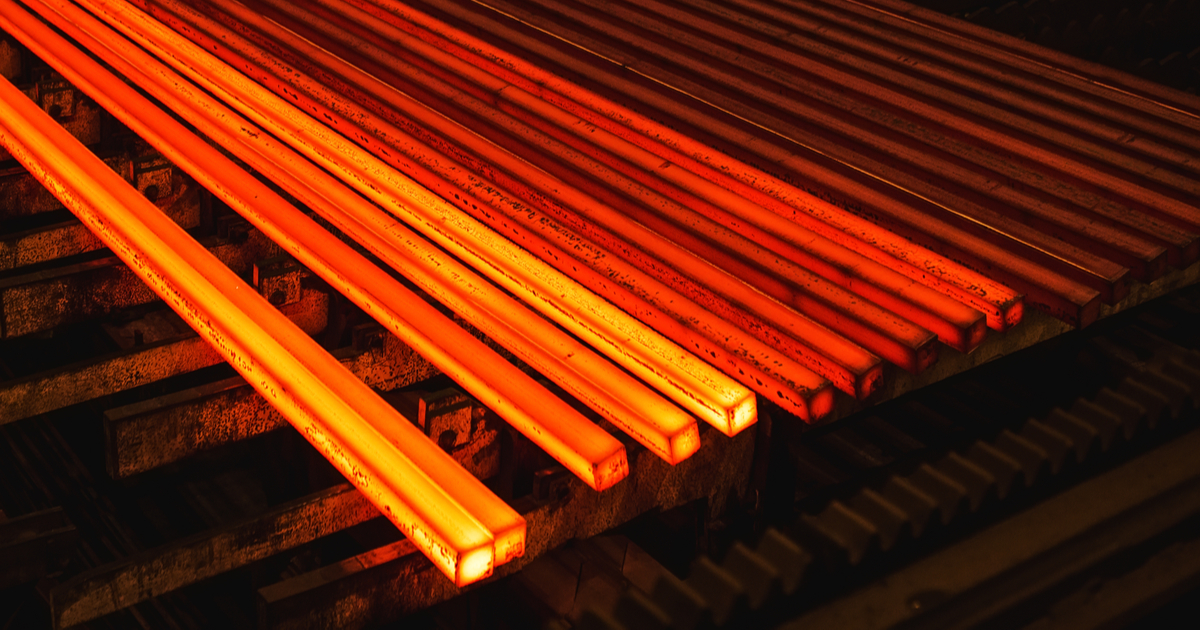 Steel billet
Export duty on billets and slabs increased to 2%, on iron ore – to 20%
The Iranian government last week announced an increase in export duties on raw materials and semi-finished products for steel production. SteelOrbis informs about it.
The export duty on raw materials and semi-finished products, which was previously 0.5%, has increased to 2% for billets and slabs and to 20% – for iron ore, concentrate and pellets, to 5% – for DRI and to 80% – for scrap export.
The tariffs were introduced retroactively, from the beginning of the new Iranian year, i.e. from March 21, 2023. The need for their review is explained by the regulation of foreign trade and the balancing of local requirements.
Iran produces an excessive amount of semi-finished products and actively supplies these products to foreign markets, in particular, to Asia and the countries of the Persian Gulf. In the last year of the Iranian calendar (March 21, 2022 – March 20, 2023), the volume of exports of these products from the country amounted to 7.4 million tons. At least 70% of the total export of semi-finished products is billets.
As for the increase in the export duty on iron ore, according to market participants, this may lead to the cessation of its implementation, at least temporarily. This can lead to the accumulation of excessive volumes of raw materials inside the country. In addition, the retroactive implementation of the duty will mean that all shipments shipped after the announced date will be subject to this tax.
As GMK Center reported earlier, in March 2023, Indian Secretary of the Ministry of Steel, Nagendra Nath Sinha, announced that India is not considering the possibility of re-introduction export duties on steel. The profile ministry monitors the prices of both steel and raw materials. The official also noted that after the abolition of export duties, Indian exports depend on the demand for steel in other countries, the price situation on the global market and the competitive position of the country's steel companies.
---
---