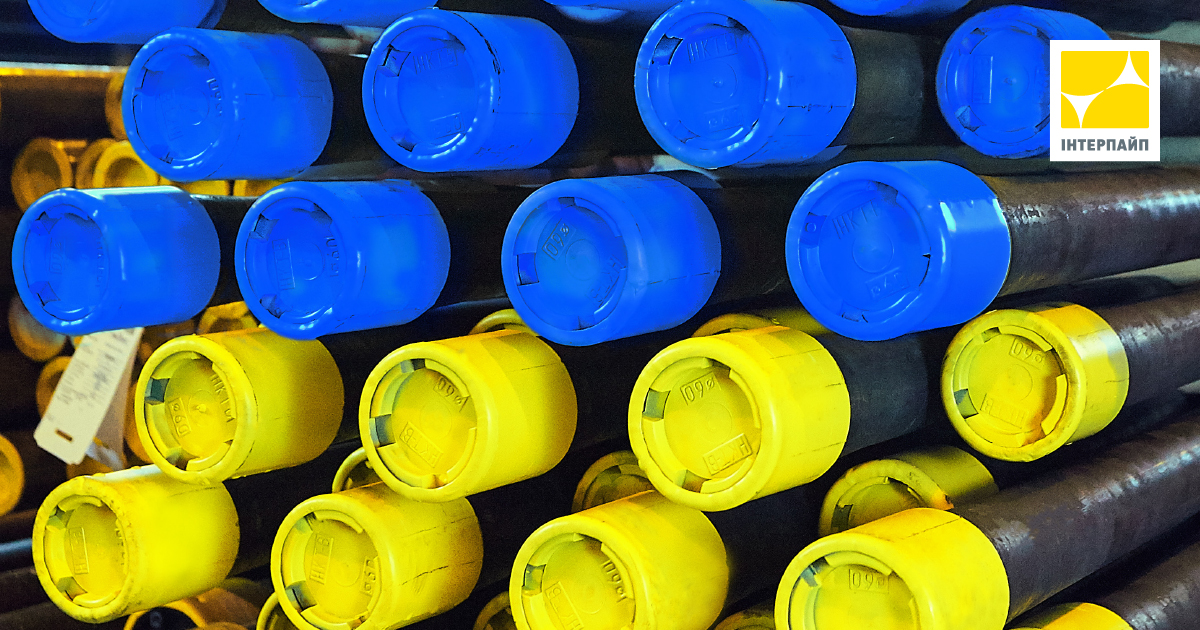 Interpipe
Production of pipes increased by 12% y/y, and railway products decreased by 13% y/y
Interpipe, a global producer of steel pipes and railway products, in January-March 2023, increased steel production by 13% compared to the same period in 2022 – up to 184 thousand tons. GMK Center was informed about this by the press service of the company.
The production of pipe products for the quarter increased by 12% compared to the previous year – up to 105,000 tons, while the production of railway products decreased by 13% y/y – to 20,000 tons.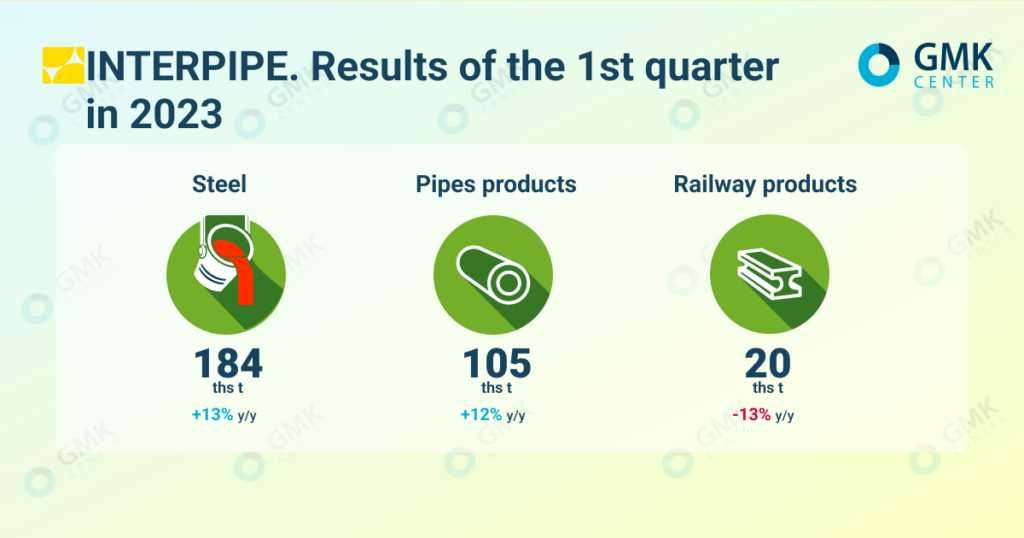 Sales decreased by 23% y/y – to 108,000 tons. In particular, 82,000 tons of pipes were sold in January-March, which is 20% less y/y, 19,000 tons of railway products (-27% y/y), and steel billets – 6,000 tons (-50% y/y).
In the first quarter, Interpipe reduced revenue from product sales by 4% y/y – to $229 million. The company's EBITDA increased by 5.2 times y/y – up to $79 million.
«At the beginning of 2023, production at all Interpipe enterprises was negatively affected by strict limits on electricity consumption for industrial consumers. However, already in March, the situation improved due to the lifting of these restrictions. As a result of this, and due to the effect of a low base of comparison due to last year's simple steel and pipe production increased. At the same time, sales continued to decline, as conditions in foreign markets already began to show the first signs of cooling. The decline continues in the railway division as well,» the company notes.
According to the CEO of Interpipe Andriy Korotkov, starting from the middle of the quarter, the company's plants returned to stable operation. This made it possible to increase production, and in some segments, for example, in the pipe division, somewhat approach the pre-war level.
As GMK Center reported earlier, in 2022, Interpipe reduced production of steel by 39% compared to 2021 – to 595,000 tons. Production of railway products decreased by 51% y/y – to 84 thousand tons, and pipes – by 36% y/y, to 393 thousand tons.
Interpipe is an international vertically integrated pipe and wheel company, one of the top 10 global manufacturers of seamless pipes and one of the top 3 manufacturers of wrought wheels.
---
---