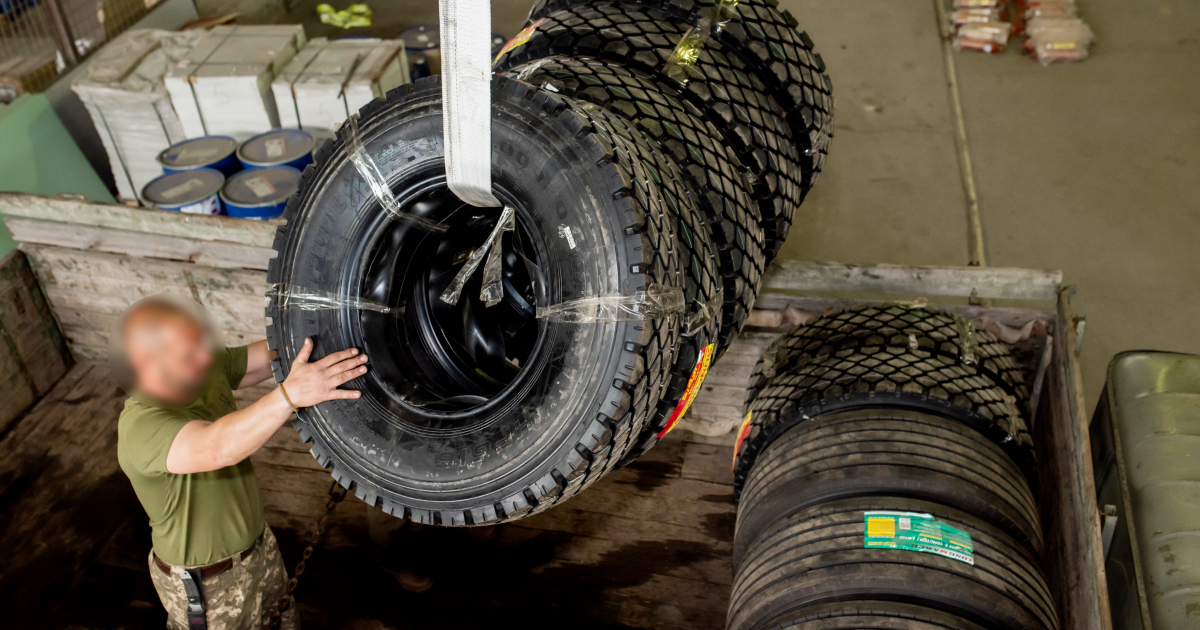 This batch was one of the largest
The production company Interpipe provided the military of Dnipropetrovsk region with spare parts and special equipment for UAH 2.4 million, the company's press service reported.
Interpipe donated spare parts for the repair of trucks: tires, batteries and tools. This is one of the main needs of Ukrainian defenders, as equipment is constantly under fire, shell fragments cut wheels, and batteries in the field have to be changed often. This batch was one of the largest. In total, Interpipe donated 80 tires and more than 30 batteries to the military.
"In addition to spare parts, Interpipe sent to one of the brigades of the Dnipropetrovsk region the necessary equipment to perform combat missions and equip command posts. In particular, the military received 6 charging stations and solar panels, which are needed to power equipment in the field. Thanks to such stations, you can charge anything, such as drones for reconnaissance. Or to ensure the operation of Starlink satellite Internet terminals," said Lyudmyla Novak, Interpipe's Communications Director.
Defenders were also given 10 laptops and printers, which are needed to share video information from drones, print maps and more. The military also received 20 smartphones and batteries for drones. They allow you to quickly change the set of equipment, if the previous one discharged. The company also donated radio amplifiers and spyglasses.
Earlier, the wheel and pipe company Interpipe together with other philanthropists sponsored the purchase of drones and thermal imagers for several combat units of the Armed Forces of Ukraine.
Interpipe is an international vertically integrated pipe and wheel company, one of the top 10 manufacturers of seamless pipes in the world and one of the top 3 manufacturers of all-rolled railway wheels.
---
---