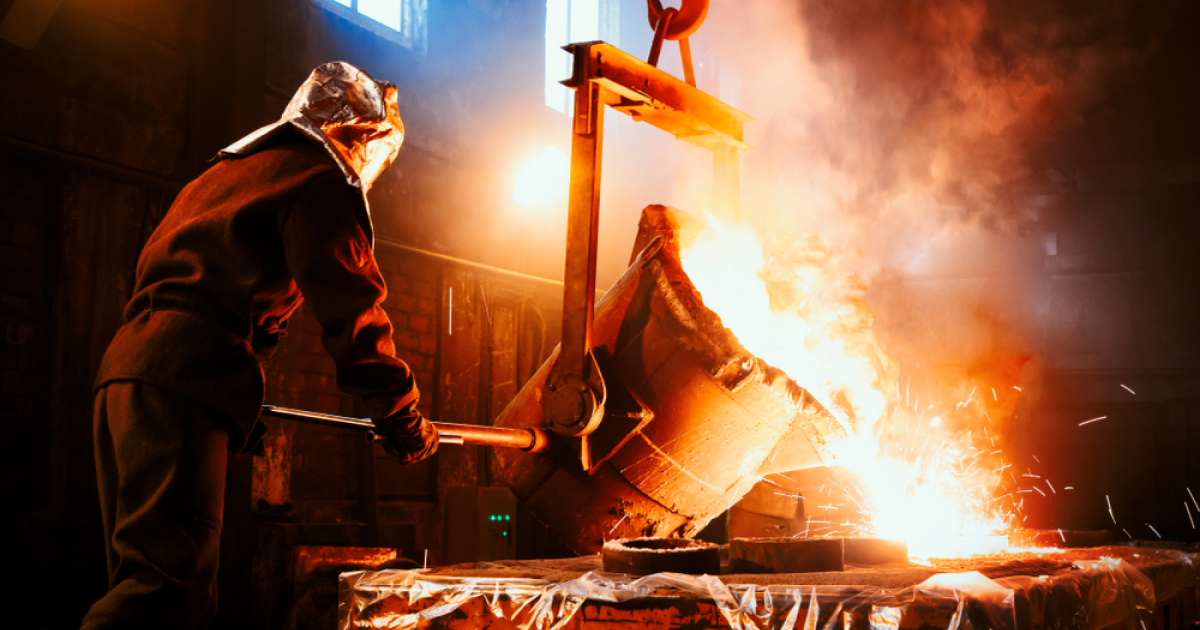 Steel production
Domestic steelmaking capacity is expected to reach 255 million tons by 2030/2031 financial year
India will commission new steelmaking facilities with a capacity of about 40 million tons per year by the 2025/2026 financial year. This forecast is given by the industrial association Assocham, informs SteelOrbis.
According to Vinod Noval, chairman of Assocham's National Council for Iron and Steel, domestic steelmaking capacity is expected to reach 255 million tonnes per year by the 2030/2031 financial year. According to the Indian Steel Association (ISA), India's total installed steel production capacity was 154 million tonnes as of March 2023.
At the same time, according to SteelOrbis, India's top five steel producers, which account for about 60% of domestic volumes, are planning capital expenditures of $6.7 billion to $7.3 billion over the next few fiscal years. That's nearly double the previous five years financial years. The expansion of their capacities, in particular, is due to the growth of demand.
Crisil predicts that domestic demand for steel will grow by 7-9% in the 2023/2024 financial year. This will be facilitated by government initiatives to stimulate the construction and infrastructure sectors, which account for 70% of steel consumption in the country. In addition, an increase in the operational profitability of steel plants is expected due to the drop in prices for coking coal, the share of which in the total cost of production is approximately 40%.
As GMK Center reported earlier, steelmakers of India in April 2023 increased export of steel (rolled and semi-finished products) by 13% compared to the same period in 2022 – up to 855,000 tons, which is a 13-month maximum. The import of steel to the country in this period increased by 38% compared to April 2022 – up to 460,000 tons. The production of steel for the month increased by 3.7% y/y – up to 9.98 million tons, and consumption – by 7.2% y/y, up to 9.88 million tons. Steel production during this period increased by 1.2% y/y – up to 10.5 million tons.
---
---