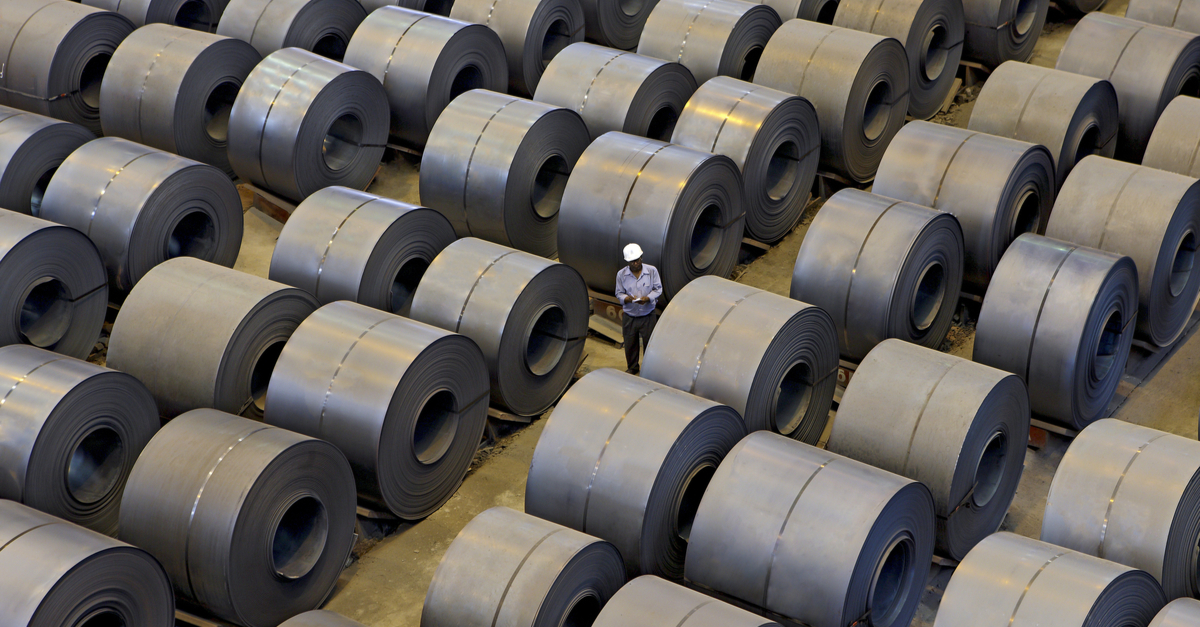 Steel
In one month, Indian steelmakers shipped 855,000 tons of steel for export
In April 2023, Indian steelmakers increased the export of steel (rolled and semi-finished products) by 13% compared to the same period in 2022 – up to 855 thousand tons. Thus, the shipments of steel for export increased to a 13-month maximum. Argus.Media reports about it with the reference to data from the Indian Ministry of Steel's Joint Plant Committee (JPC).
India's steel exports continue to grow after the removal of export duties in November 2022.
Shipments of finished products have increased significantly to the EU, as Indian rolled products are competitive in the EU market due to their lower cost than local producers' offerings. In April 2022 – March 2023, the EU became the largest export destination for Indian steelmakers.
Steel imports to India in April 2023 increased by 38% compared to April 2022 – up to 460,000 tons. Lower prices on world markets are likely to contribute to the growth of finished steel imports into the country in the short term.
Steel production for the month increased by 3.7% y/y – up to 9.98 million tons, and consumption – by 7.2% y/y, up to 9.88 million tons.
Steel production during this period increased by 1.2% y/y – up to 10.5 million tons, and pig iron – by 3.1% y/y, up to 6.78 million tons.
As GMK Center reported earlier, in 2022 India's steelmakers cut exports of steel (rolled and semi-finished products) by 43% compared to 2021 – to 10.45 million tons. In December 2022, this indicator fell by 40% y/y – to 0.66 million tons.
India's steel sector was seriously affected by the introduction of a 15% export duty on finished steel products last May. It was canceled in November 2022, which made it possible to increase the volume of exports the next month.
---
---