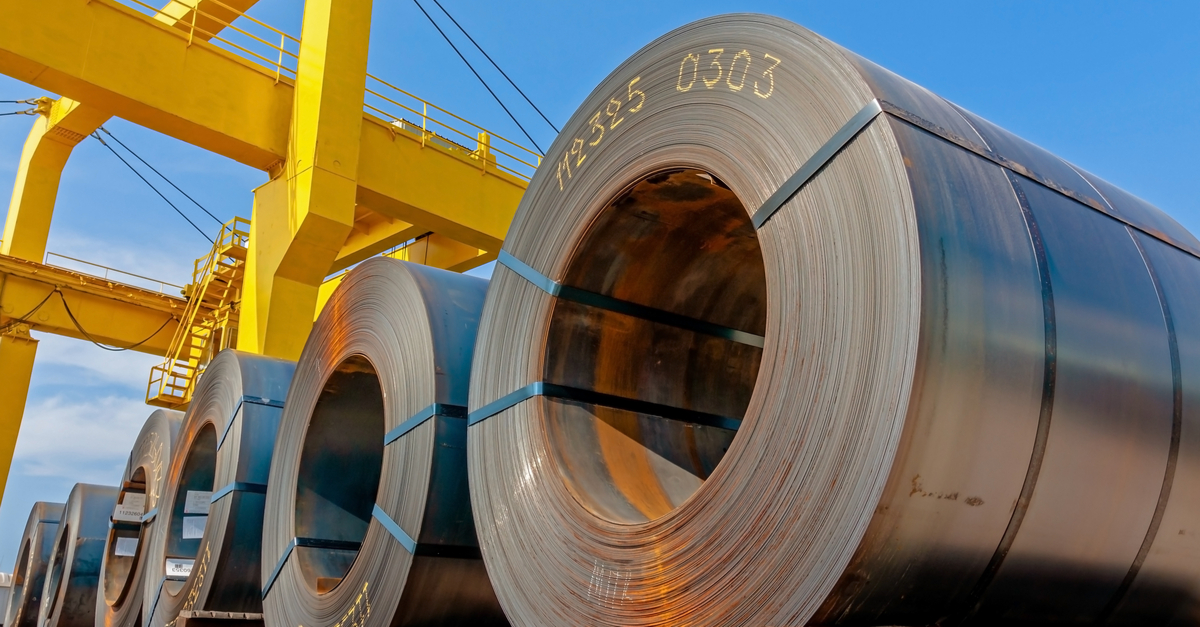 Steel export
In December, steel imports into the country increased to a 3-year high – by 65% ​​y/y
In December 2022, Indian steel companies reduced steel exports by 45% compared to the same month in 2021 – to 440,000 tons. Compared to the previous month, the indicator increased by 31%. This is evidenced by the SteelMint's data.
During April-December 2022 (fiscal year 2022/2023), Indian steelmakers cut steel exports by 54% y/y – to 10.33 million tons.
A sharp drop in the volume of exports of steel products is caused by export duties on local steel, which were charged from May 22, 2022. On November 19, the country's government partially canceled tariffs, which allowed Indian companies to return to traditional markets – the Middle East, Vietnam and Europe.
Imports of finished steel to India in December 2022 increased to a maximum in almost three and a half years – by 65% ​​y/y, up to 653 thousand tons. Compared to November, steel supplies to the country increased by 8.7%. In April-December 2022, imports increased by 27% compared to the same period of 2021 – up to 4.4 million tons.
The production of steel products by Indian steelmakers in December 2022 amounted to 10.5 million tons, which is 1% more compared to November and equal to the indicator of December 2021.
"Unrefined steel production volumes at all major steel plants showed growth in December. The maintenance shutdown was completed in July-September, and the furnaces have been operating without interruption since then," the statement said.
During April-December 2022, India increased steel production by 5% compared to the same period last year – up to 92.46 million tons.
The output of finished steel for the month reached 9.78 million tons, which is 1% less month-on-month and by 3% y/y. In 9 months of the 2022/2023 fiscal year, Indian steelmakers produced 87.87 million tons, which is 6% more compared to the same period of the previous financial year.
As GMK Center reported earlier, on November 19, 2022, the Government of India has lifted export duties on iron ore and certain steel products introduced in May 2022. According to the decision:
the export duty on the export of lumpy iron ore and fines with an iron content of less than 58% has been reduced from 50% to 0%;
the export duty rates for iron ore with an iron content of more than 58% have been reduced from 50% to 30%;
duties of 15% on the export of certain steel products, in particular, pig iron, unalloyed hot-rolled and cold-rolled sheets, unalloyed wire rod, unalloyed bars and rebar, stainless steel flat products, etc., have been canceled.
Representatives of the steel industry of the country welcomed this step of the government. In particular, the Indian Steel Industry Association stated that it would "substantially help correct India's trade balance".
---
---