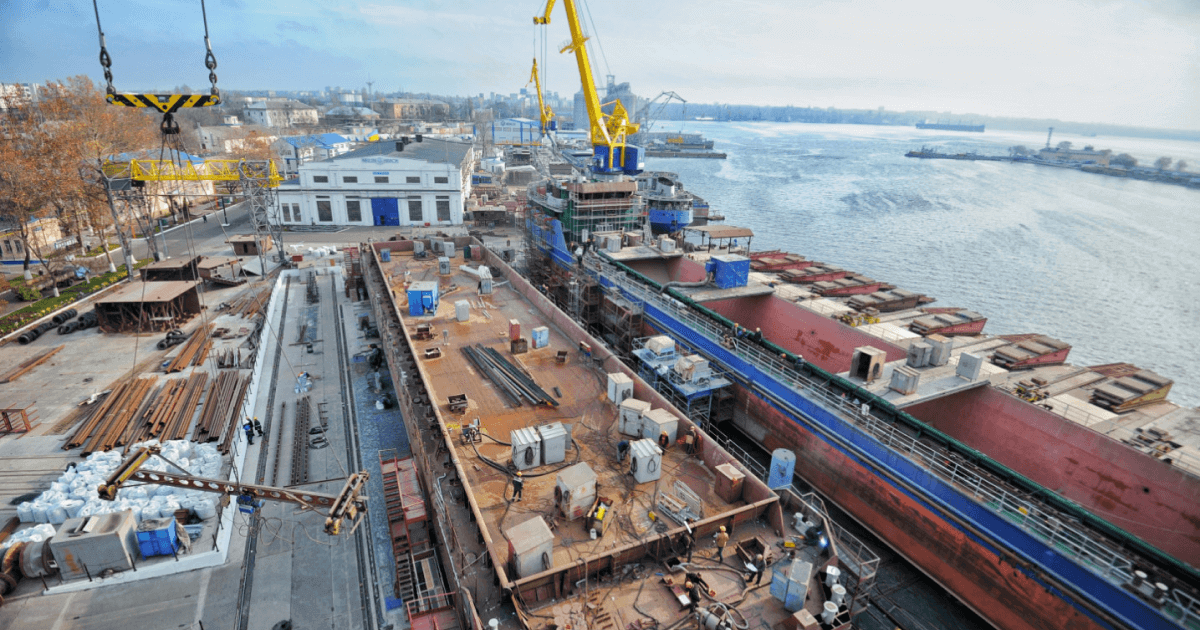 Four of those are meant for export
Last year, shipbuilding companies from among the members of the Ukrsudprom Association (the Ukrainian association of shipbuilders comprising 10 companies) built 18 vessels and one floating structure, a 57-meter berth at the Palada Shipyard. Most of these vessels are meant for the domestic market.
Sergiy Lysenko, CEO of the Ukrsudprom Association, shared that insight with GMK Center.
Thus, Nibulon built 9 vessels last year: three harbor tugs, three non-self-propelled B1500 project platform vessels, a NBL-91 project barge and two specialized self-propelled vessels.
One barge with a carrying capacity of 2 thousand tons, made of donor lighters, was produced at the Kiliya Shipyard for the Ukrainian Danube Shipping Company. The Ukrainian Navy received one reconnaissance ship of the Laguna project and the berth mentioned above.
In addition, the Izmail shipyards Danube Ship Repair and DunaySudoService, which are not members of Ukrsudprom, built three barges on commission from the companies Grain-Transhipment (2 barges of 2.3 thousand tons each) and AgroVista. Specifically, the largest barge in Ukraine, D-6000, capable of shipping 6 thousand tons of grain was built for AgroVista.
According to Sergiy Lysenko, two hulls of a chemical tanker built at the Smart Maritime Group's (SMG) shipyards for VEKA Shipbuilding WT B.V., as well as two barges built at the Okean Shipyard for the Dutch company Eurobulk, were exported.
In addition, as the Ukrsudprom CEO noted, 206 vessels were repaired by the Association's companies last year: 168 of those meant for the domestic market, and 38 for foreign customers.
As reported earlier, in 2019, the companies members of Ukrsudprom built 14 vessels: 12 for the domestic market, and 2 for exports. Ship repairs last year covered 190 vessels: 149 for the domestic market, and 41 for exports.
---
---