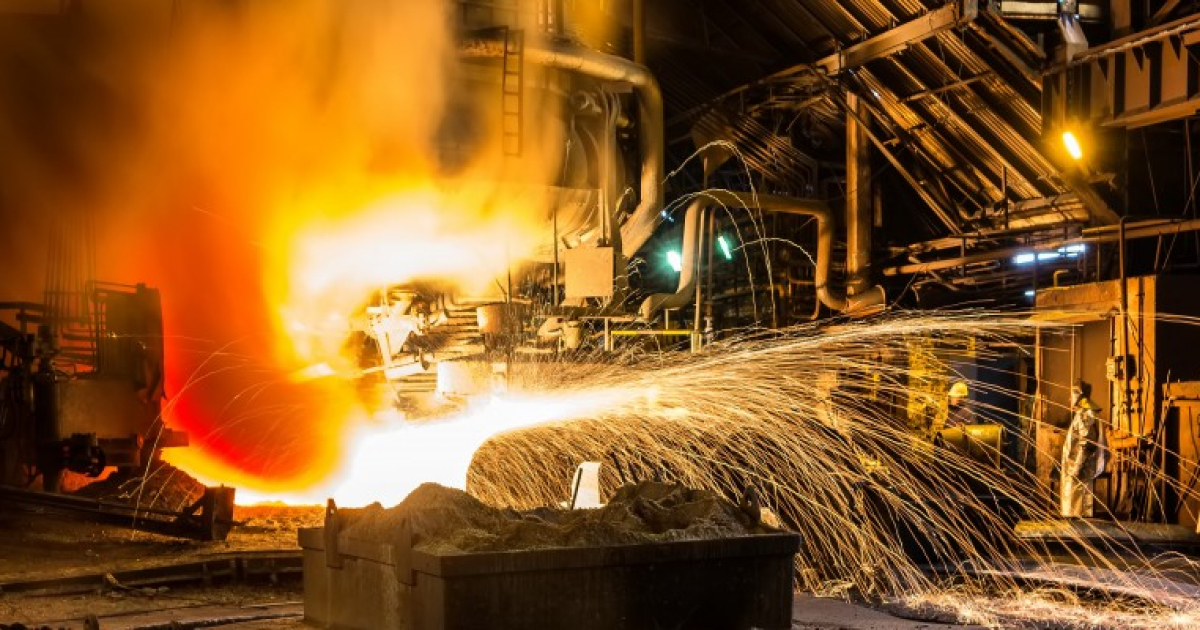 Dunaferr steel plant
It is expected that customers will be able to receive products from Hungary already at the end of March
After a three-month stoppage, the Hungarian Dunaferr mill restarts hot rolling. Kallanish reports about it with the reference to a representative of Liberty Steel, which currently operates the insolvent plant.
The restart of the hot rolling mill occurred after the restoration of blast furnace №2 and the cold rolling mill of the enterprise in February 2023, as well as the stabilization of the coke batteries.
This step, according to a representative of Liberty Steel, means that from the end of March, customers will once again be able to receive premium steel products made in Hungary. In addition, it will to some extent alleviate the situation with limited supply of hot-rolled coil in Europeamid limited production and higher import prices.
The restart of the blast furnace №2 of the steel plant took place in February 2023 amid positive market trends. The blast furnace has been idle since the shutdown of the enterprise in September 2022. Raw materials for the coke division of the Hungarian steel plant, the shortage of which was the main factor in the stoppage of production, are supplied by the Romanian steel plant Liberty Galati, owned by the British Liberty Steel Group. The iron ore to run the blast furnace was sourced from stockpiles.
As GMK Center reported earlier, at the end of December 2022, The Municipal Court of Budapest last week decided to liquidate the Hungarian steel mill ISD Dunaferr. The plant received a temporary administration.
In January 2023, ArgusMedia reported that Liberty Steel was likely to signed a contract with the Dunaferr liquidator to get the opportunity to manage the enterprise for 3 months. In February, according to Kallanish, the company confirmed its participation in the management of the steel plant restoration.
The Hungarian government over the next six months will pay wages at the ISD Dunaferr steel plant in the amount of $44.8 million. According to the country's prime minister Viktor Orban, the working group, which includes a deputy from the ruling party from the Dunaujvaros region, where the enterprise is located, will make efforts in the next six months to find an investor who would turn Dunaferr into a viable business.
At the beginning of 2023, Metinvest Group expressed interest in the acquisition of the Dunaferr steel mill, applying to the Hungarian government.
---
---