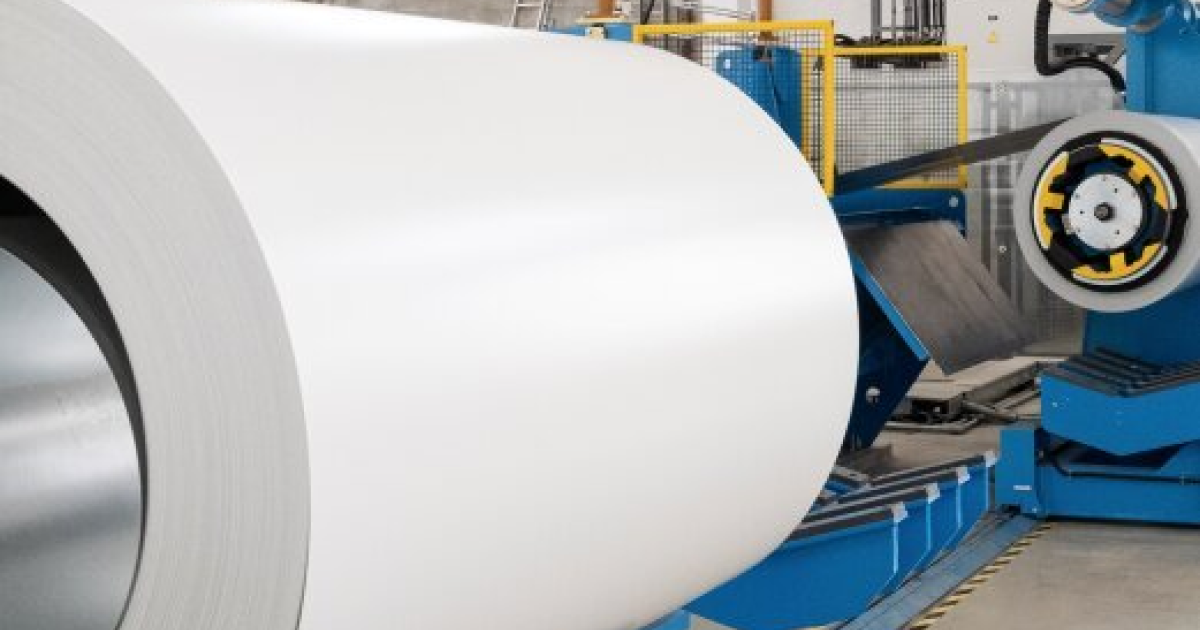 Rolled steel with a polymer coating
The specific weight of the plant's products in the domestic market last year increased from 5% in 2021 to 8%
The producer of rolled products with a polymer coating Heavy Metal in 2022 reduced production by 10.5% y/y – to 15.8 thousand tons, and Modul-Ukraine – by 66.8% y/y, to 11.7 thousand tons. At the same time, the ROM company increased production by 25% y/y – up to 10.1 thousand tons. Denys Rysukhin, director of Metipol, said about it during an open meeting of the Committee on roofing, facade structures and light steel thin-walled structures of the association «Ukrainian Center of Steel Construction».
At the same time, the share of Heavy Metal in the domestic market increased to from 5% in 2021 8% in 2022, ROM – from 2% to 5%, while the specific weight of Modul-Ukraine remained at 6% .
According to him, the companies' deliveries to the domestic market in 2022 were as follows:
Heavy Metal – decrease by 0.9% y/y, to 12.4 thousand tons;
ROM – growth by 6.3% y/y, up to 8.5 thousand tons;
Modul-Ukraine – decrease by 56% y/y, to 9 thousand tons.
The indicators of rolled products export with a polymer coating at Heavy Metal and Modul-Ukraine decreased by 23.2 y/y (to 4.1 thousand tons) and 62.7 y/y (to 5.5 thousand tons) respectively. The volume of ROM company exports last year amounted to more than 1.5 thousand tons.
As Denys Rysukhin noted, the production target for Heavy Metal for 2023 is set at 32,000 tons, for Modul-Ukraine – at 18,000 tons.
As GMK Center reported earlier, domestic production of rolled steel with a polymer coating decreased by 38% y/y – to 37.5 thousand tons (61 thousand tons in 2021). The volume of exports decreased by 44% y/y – to 11.1 thousand tons (20 thousand tons in 2021).
---
---