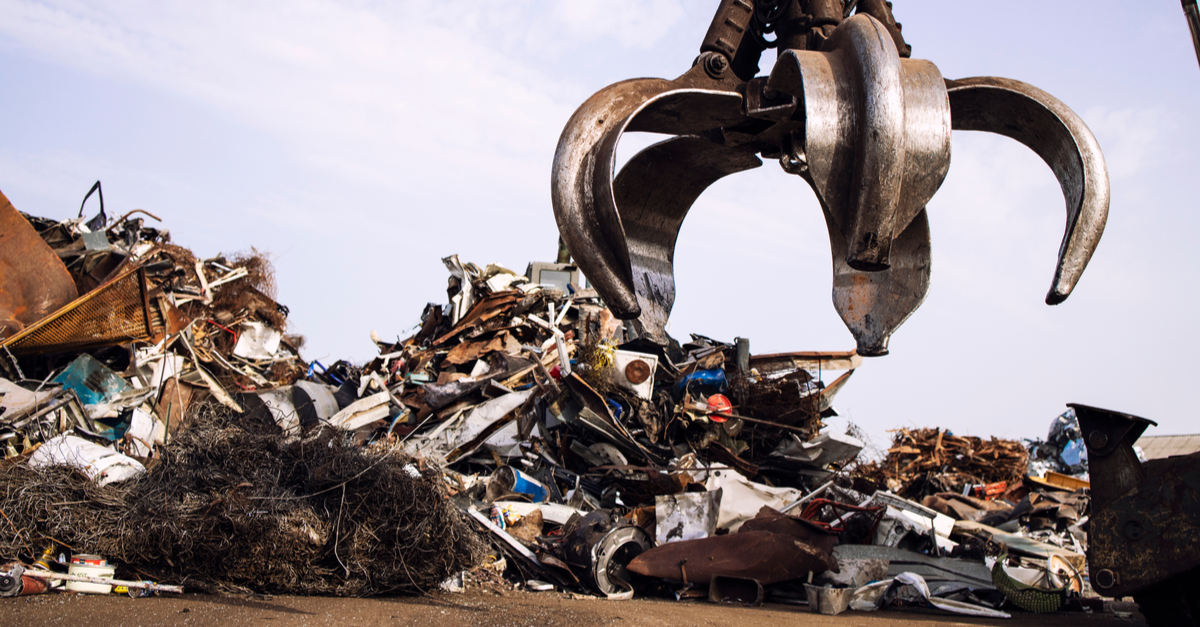 For the week of October 31 – November 7, 2022, scrap quotations in Turkiye decreased by $10/t – to $350/t
HMS 1/2 scrap prices on the market of Turkiye for the week of October 31 – November 7, 2022, decreased by $10/t compared to the previous week – to $350/t. Thus, scrap quotations have fallen for the fourth week in a row. Price indicator Kallanish informs about it.
Turkiye scrap quotarions continue to fall under pressure from weak demand. Purchases of scrap by Turkish steel mills are still at a weak level, as steel producers believe that current prices are too high.
Since there is no demand in Turkiye, scrap metal suppliers choose not to sell raw materials at low prices, but to wait for the return of Turkish steelmakers to the market. Scrap collectors predict that this could happen as early as this week. However, there are risks that this forecast will not come true due to the negative market conditions for finished steel products.
The lower price floor for importers is hovering around $340/t, so buyers are targeting not to be active until they reach the maximum possible price reduction. On the other hand, suppliers are not ready to submit to pressure in the near future, so the market is now at a standstill.
Although Turkish steel companies aim to lower the scrap market to $300/t, this prospect is unlikely in the short term due to low scrap collections and demand in alternative markets such as India, Pakistan, Bangladesh and Egypt.
In the Chinese scrap market, the fall in prices slowed last week, but low earnings at steel mills weighed on consumption volumes. As of October 4, 2022, East China scrap was valued at 2.625 yuan/t ($363/t), down 72 yuan/t from the previous week.
Most of China's steel mills are still suspending or reducing scrap purchases because of the losses, but eastern Chinese companies are trying to resume sales. Last week, one of the plants was operating at full capacity to meet production targets.
It is expected that scrap metal prices in China will remain at a low level, including due to reductions in the capacity of steel mills.
In Italy demand and prices for scrap are increasing in the first November contracts, despite negative market forecasts and possible shutdowns of some steel plants. As of November 4, prices for scrap in the country increased by €5/t compared to a week earlier – up to €360-390/t.
The market is in a tense state. Large steel companies are trying to meet the demand for scrap and require large tonnages. At the same time, demand for finished products remains weak and stable, and stocks are high for both long and flat products.
Scrap market in USA remains under pressure in anticipation of the November procurement cycle as demand in both the domestic and export markets remains weak. As sentiment worsens every day, US scrap exports are expected to fall again in November, for the eighth time since the start of the year.
Market participants predict that scrap prices in the US in November will fall by at least $20-25/ton compared to October prices.
India. The domestic scrap market has faced a supply crunch. Prices of imported scrap fell. Consumers booked small contracts to meet immediate needs. As of November 4, imported scrap in India was valued at $430/t, which is $10-15/t less than the previous week.
The Japanese market of export scrap in early November also shows negative trends due to weak demand. The direction of prices in the local scrap market depends on the results of the upcoming Kanto tender, which will be held on November 9. As of November 4, export prices for Japanese scrap fell by 1.7 thousand yen/t ($12/t) compared to October 28 – to 48.3 yen/t ($328/t).
As GMK Center reported earlier, the world consumption of scrap metal in January-June 2022 decreased by 8.4% compared to the same period of 2021 – to 248.79 million tons. The negative dynamics of demand causes a decrease in global steel production. In January-June 2022, world steel production decreased by 5.5% y/y – to 949.4 million tons.
---
---