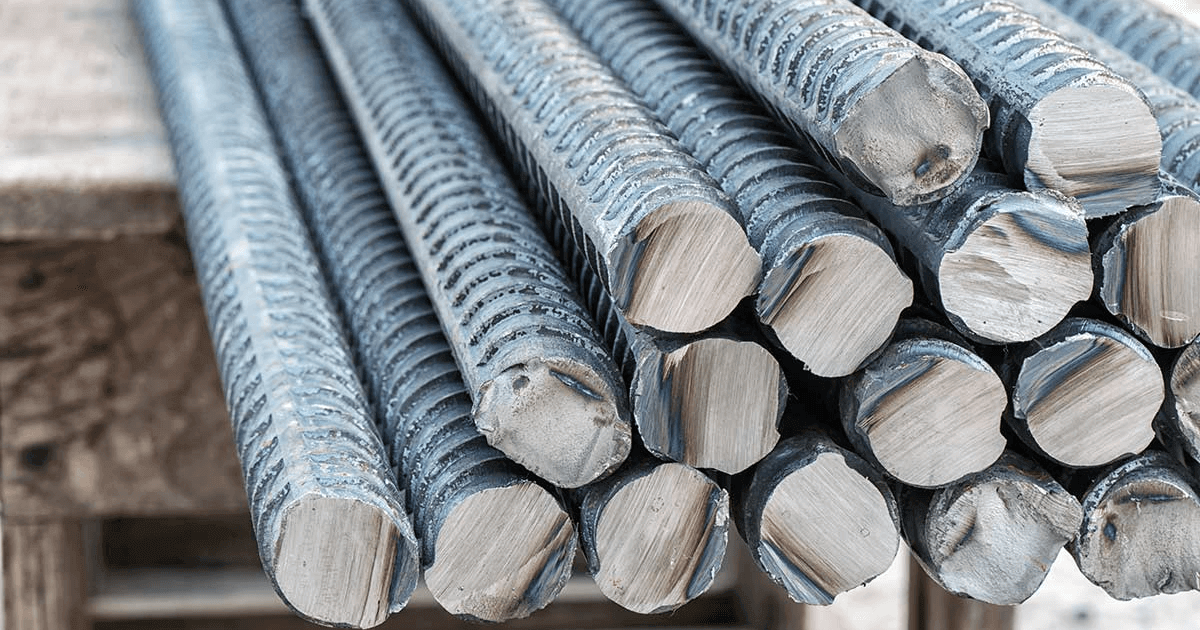 Rebar
In Turkiye, prices are supported by a stable scrap market, and in China – by economic incentives from the government. The US market is stable
Global rebar prices at the end of October showed a slight increase in the main markets. In Turkiye, prices are supported by a stable scrap market, in China by economic incentives from the authorities. At the same time, in the US, rebar quotations have been stable since the end of September, as construction activity is slowing down due to the seasonal factor.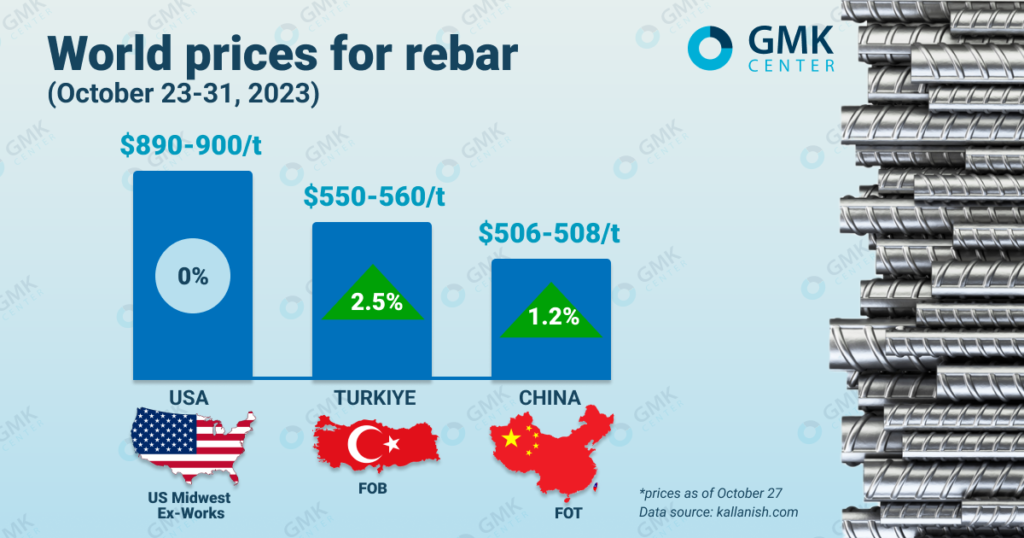 Prices for rebar in Turkiye during October 24-31, 2023, increased by 2.5% or $13/t – to $550-560/t FOB. Since the beginning of October, rebar quotations have slightly decreased – by 2.3%.
Turkish rebar increased in price amid stable scrap. Steel enterprises were forced to raise their target prices for rolling stock because they could not withstand the stable scrap market, whose quotations exceed $350/t. In addition, the increase took place amid high prices for energy resources.
Export sales are at a low level, affected by the loss of Israeli buyers due to the war. Amid this, Turkish producers had to increase sales in the EU, which was facilitated by the revival of demand in this market. Interest in Turkish rebar on the EU market was caused by the exhaustion of the quota for imports from Algeria, Egypt and Malaysia.
Algeria's strong domestic rebar market also prevents local producers from offering competitive prices in export markets. Although they offer cargoes with shipment at the end of January, Turkish steelmakers have a time advantage with urgent orders.
According to market estimates, more than 100,000 tons of rebar were shipped from Turkiye to the east of the EU this month. In addition, slightly smaller volumes of products were sent to the countries of Central America.
In the domestic market, demand has still not recovered, despite the decision of the Central Bank of Turkiye to raise lending rates by 500 basis points. Local distributors avoid stockpiling as the lira weakens against the dollar.
On the USA market (US Midwest) rebars have not changed in price for the past six weeks. In particular, as of October 27, 2023, rebar quotations were at the level of $890-900 Ex-Works.
Rebar prices in the US market continue to hold mid-September levels as construction activity in the country has slowed and continues to moderate amid seasonal restrictions. Most orders for steel products among construction companies have already been fulfilled by the end of the year. In the short term, rebar prices in the US will continue to remain at current levels, or even decline.
Product sellers are still trying to keep inventories at minimum levels to artificially increase demand and create limited supply and raise prices, but this is unlikely to produce the desired results.
Prices for rebars in China for the week of October 20-27, 2023, slightly increased – by 1.2% compared to the previous week, to $506-508/t FOT.
Product quotations recovered for the second week in a row amid government stimulus packages, including the real estate sector, China's biggest steel consumer. Long steel prices are expected to continue to rise next week as market confidence gradually improves due to positive signs of economic recovery. In addition, demand from end consumers is growing at a faster pace than expected.
As GMK Center reported earlier, Ukraine in January-September shipped for export 386.52 thousand tons of long rolled steel for $298 million. Revenue from the sale of products abroad decreased by 47.4% compared to the same period last year, and export volumes decreased by 32.2%.
---
---