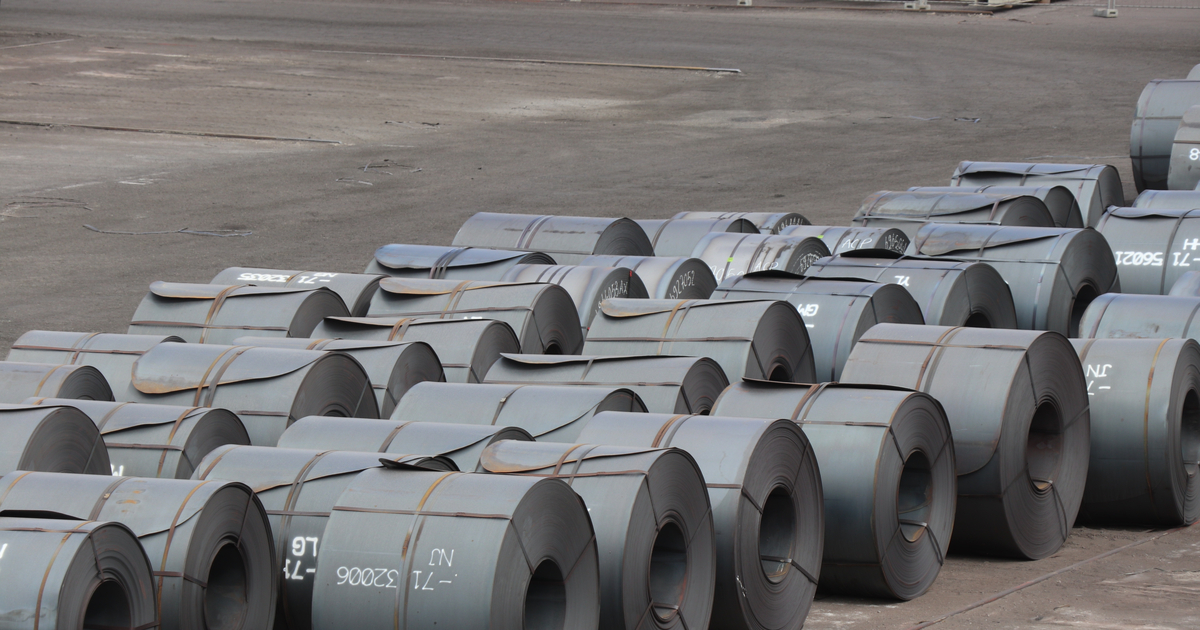 HRC
The European market is under pressure from import proposals, steel producers in China are waiting for further steps from the government
World prices for hot-rolled coils are falling in June this year – such a trend is observed, in particular, in the European market. Steelmakers in China are awaiting further steps from the government, Indian enterprises should take into account global trends.
Prices for hot-rolled steel in Western Europe during June 2-9, 2023, remained approximately at the level of the previous week – €700-750/t. In the Italian market, the cost of hot-rolled steel fell by 2.8% over this period – to €670-690/t. As of June 13, it was €655/t.
There is a slowdown in the European HRC market – its participants have taken a wait-and-see position amid downtrend. There are many HRCs on the market, both imported and domestically produced, so consumers are not willing to pay a higher price. The situation may improve in July, when buyers will have limited restocking of hot-rolled coils for September delivery. Prices for imported products are stabilizing.
Activity in the Italian domestic market remains weak. Local service centers booked some of the imported HRC at lower prices. Italian buyers aim to restrict purchases in Europe in favor of Asian products, which are offered to Italy at a price in the range of $585-620/t. It is about suppliers from South Korea, Vietnam, Japan, India, Taiwan. Local buyers are waiting for domestic and European prices to continue to fall, but some producers and sellers prefer to refrain from selling.
«The fall in prices in the EU is due to a sharp influx of imports. The volume of imports of steel products in the second quarter of 2023 is 30% higher q/q, and only 8% less than last year. This is a fairly high figure, because in the spring of 2022 the market tried to import additional volumes after the start of the war in Ukraine. The change in the geography of imports should also be noted. We see an increase in deliveries from Asian countries – Japan, Korea, Vietnam. These are exactly the regions where steel exports from China are directed,» notes GMK Center Chief Analyst Andriy Tarasenko.
According to the chief analyst of GMK Center, in summer the flow of imports will be weaker, its attractiveness has decreased along with the fall in European prices. However, it will be possible to return to rising prices only with a change in the situation in China.
«Everyone will look at China to see if imports will rise in price. There are prerequisites for this. Firstly, this is a conclusion for the repair of a number of units. Secondly, if exports remain high, production restrictions can be expected from the government. Thirdly, in the spring, local authorities attracted significant funds for infrastructure projects, which will have their effect with a certain delay,» notes Andriy Tarasenko.
Domestic prices for hot-rolled coil in the country are under pressure from cheap imports, the increase in volumes of which began at the end of April. In May, according to SteelMint, overseas shipments of HRC advanced 10% m/m. Currently, Indian mills have opted for price cuts in June after rising prices in January-April.
Another problem for Indian producers, according to Kallanish, may become delivery times. Other Asian free trade zone factories target late July-August, while Indian plants are still offering late June and July, so they could lose a lot of market share for August deliveries.
Members of Chinese market expect government steps to stimulate the economy, however, analysts expect that these measures will be introduced only in the third quarter. In addition, China's steel production is forecast to face more pressure in the second half of the year as there are plans to cut production from 2022. The real estate sector is still a problem. Hot rolled coil prices in China are forecast to move within a limited range in the short term. As of June 9, they amounted to $565 – 575/t FOB. According to SMM, in June 2023, the volume of exports of Chinese HRC will be 596 thousand tons, which is 6.44% lower than the actual exports in May.
According to Andriy Tarasenko, an insufficient assessment of demand in China after the opening of the country from lockdowns has led to increased domestic competition.
"Domestic prices in China were falling back in March, while in Europe there was a shortage of supply and rising prices. Surplus production in the country was exported, primarily to neighboring Asian countries. This caused a drop in prices in their markets and a flow of exports already to Europe," he said.
In USA over the past week, spot prices for HRC remained stable at $940-980 per short ton. The market is difficult, but distributors are willing to negotiate prices. In addition, this week, US Steel increased flat steel prices by $50 per short ton. The previous increase was in mid-March 2023, with no minimum price set. However, the market was expecting similar steps on the part of producers to regulate prices.
Strengthening US domestic supply is underpinned by competitive Asian imports. According to S&P Global analysts' forecast, Asian steel prices will fall in the third quarter, allowing mills to reduce their supply to the United States. At the same time, demand will slow down in the summer months and will also be affected by rising interest rates.
As GMK Center reported earlier, the EU continued anti-dumping and countervailing duties on hot-rolled steel from China – they will be in effect for at least another 5 years.
---
---