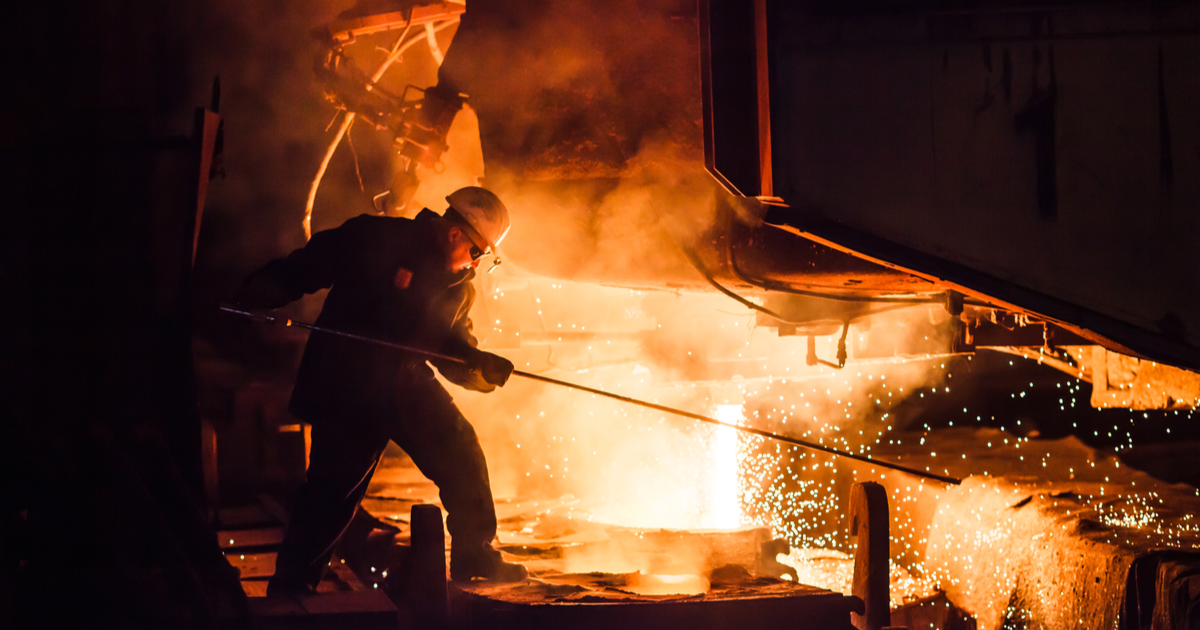 Steel production
Pig iron production in the country increased by 0.1% y/y in the period
In January-July 2023, German steel enterprises reduced steel production by 4.6% compared to the same period in 2022 – to 21.48 million tons. German steel association WV Stahl reported about it.
During this period, steel production in converters decreased by 0.6% y/y, to 15.38 million tons, and in electric arc furnaces (EAFs) – by 13.5% y/y, to 6.1 million tons. Pig iron production in Germany in January-July 2023 increased by 0.1% y/y. – up to 14.24 million tons. The output of hot-rolled steel reached 18.77 million tons (-5.7% y/y).
In July 2023, steel production by German steelmakers decreased by 0.5% compared to July 2022 and increased by 1.4% compared to June – to 2.96 million tons, in particular:
in converters – 2.26 mln t (+6.1% y/y);
in the EAF – 694 thousand tons (-17.3% y/y).
Pig iron production in July amounted to 2.08 million tons, up 4.8% y/y, and 8.3% m/m, and hot-rolled steel – 2.54 mln t (-6.3% y/y; -2.3% m/m).
"Steel production this year is almost 5% lower than the same period last year. Thus, the negative trend from the first half of the year continues. Weak industrial and construction activity, as well as high electricity prices by international standards, continue to have a negative impact," comments WV Stahl.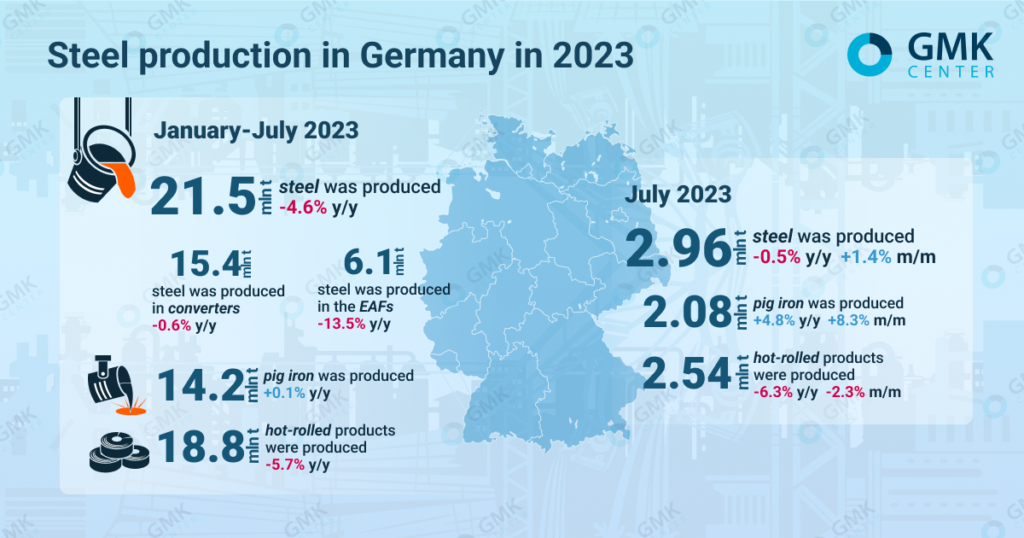 As GMK Center reported earlier, Germany is among the ten largest steel producers in the world according to World Steel. In 2022, the country reduced output of steel by 8.4% compared to 2021 – to 36.8 million tons, taking 7th place in the world ranking of producing countries.
---
---