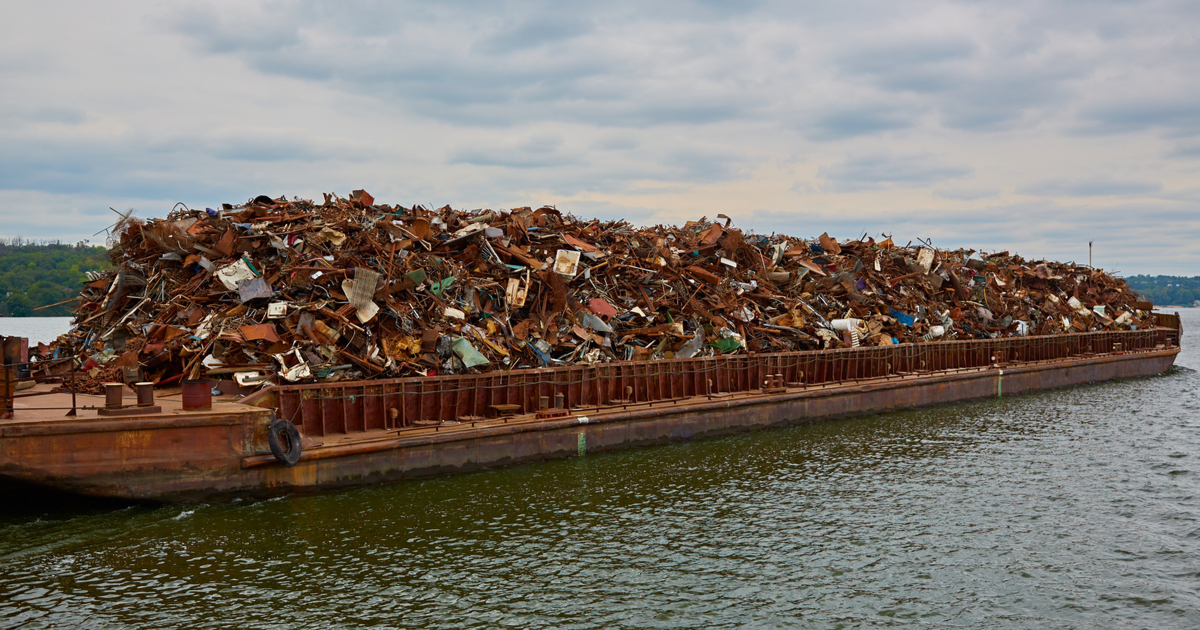 Scrap metal
In monetary terms, exports increased by 9.5% y/y in connection with the increase in scrap metal prices
In January-November 2022, Germany reduced the export of scrap metal by 11% compared to the same period in 2021 – to 7.2 million tons. In monetary terms, shipments of scrap increased by 9.5% y/y – up to €4.6 billion. Eurometal reports about it with the reference to the data of the Federal Statistical Office of Germany.
The increase in the value of exports in 11 months of 2022 was achieved due to the increase in prices for steel scrap compared to the previous year.
The largest importer of German scrap is the Netherlands – 1.48 million tons, which is 16% less compared to January-November 2021. The second largest buyer country is Italy. In the 11 months of 2022, Italian consumers reduced scrap imports from Germany by 13% y/y – to 1.35 million tons.
Outside the European Union, Turkiye is the main export destination for raw materials from Germany. During this period, 624,000 tons of scrap metal were exported to the country, which is 5% less than in the same period of the previous year. Export of scrap to India for January-November 2022 increased by 2.7 times y/y – up to 173.13 thousand tons.
In January-November 2022, the import of scrap to Germany decreased by 14% y/y – to 4 million tons. Import costs during this period amounted to €2.1 billion. The largest supplier of scrap was the Netherlands, which exported 874.57 thousand tons of scrap metal (-4% y/y).
The second largest supplier was the Czech Republic – 746.04 thousand tons (-16% y/y), and the third – Poland – 602.65 thousand tons (-19% y/y).
Scrap prices in Germany are expected to rise in January amid a recovery in export demand. A 30-40% increase in prices for rail freight transportation in the country from January 1, 2023, will inevitably affect the scrap trade.
As GMK Center reported earlier, in 2022, German steelmakers reduced steel production by 8.4% compared to 2021 – to 36.85 million tons. Converter steel production was 25.85 million tons (-8.2% by 2021), and electric arc steel production – 10.99 million tons (- 9%).
In 2022, steel production in the country fell to its lowest level since 2009 due to the effects of the coronavirus and the war in Ukraine. The steel industry has been hit by high energy prices caused by the Russian invasion of Ukraine, disruption of supply chains, weak demand and a sharp increase in imports.
---
---