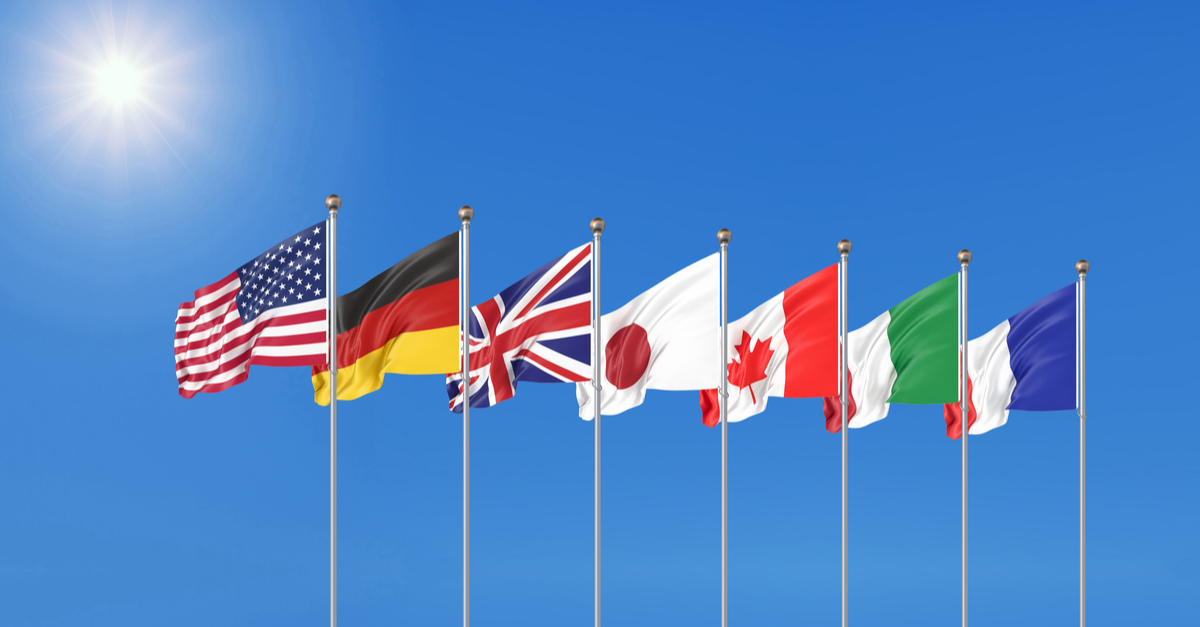 (c) shutterstock.com
United States to increase tariffs on 570 groups of Russian goods worth $2.3 billion
The G7 nations have agreed to learn ways of channeling to Ukraine revenues from tariffs imposed on Russian goods as part of a sanctions policy. This decision was made at the G7 summit on June 26-28 in Germany, a joint statement of the G7 nations, according to the White House website, reads.
"We will continue to coordinate tariff measures on imports from Russia and explore possible ways to use revenues from them to help Ukraine, where possible, based on relevant legislation," the document said.
The United States alone will raise tariffs on 570 groups of Russian goods worth $2.3 billion. Earlier this year, G7 leaders pledged to deprive Russia of "most favored nation" trade status, which guaranteed low tariffs on Russian goods sold around the world.
In addition, the G7 will agree on and expand sanctions on Russia's access to "key industrial resources, services and technologies" of these countries, including those that "support Russia's military-industrial base and technology sector."
Also, the G7 nations are determined to reduce Russia's revenues, including from the sale of gold.
Earlier the G7 nations agreed to strengthen sanctions against Russia and, thus, Russia's economic and political isolation, as well as to continue supplying weapons to Ukraine.
GMK Center also reported that since the beginning of Russia's war against Ukraine, international partners have already transferred $7.4 billion to cover the state budget deficit, and the total amount of declared financial assistance to Ukraine as of mid-June was $30 billion, a third of which are non-refundable grants.
---
---