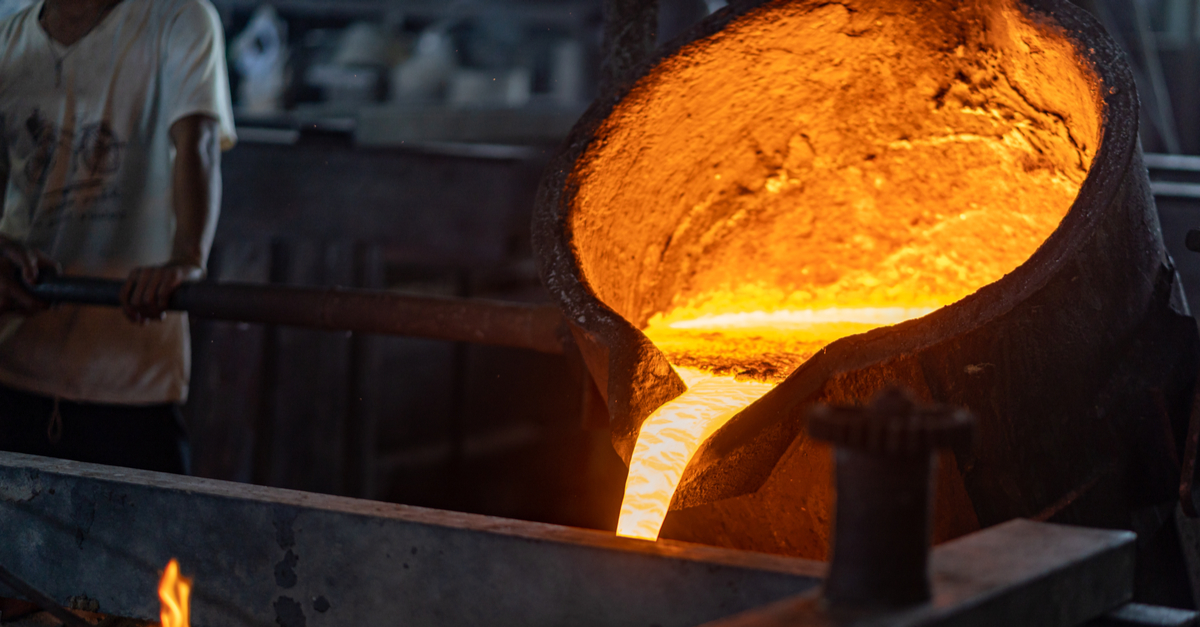 Steel production
On a monthly basis, the production indicator increased by 1.1%
In July 2023, French metallurgical enterprises reduced steel production by 23.2% compared to the same month in 2022 – to 800,000 tons. This is evidenced by data Worldsteel Association.
On a monthly basis, steel production in France increased by 1.1% in July 2023.
In January-July 2023, French metallurgists produced 5.66 million tons of steel, which is 27.8% less than in the same period last year.
Average monthly steel production in France in January-July was 808.9 thousand tons, while for the same period in 2022 the figure was at the level of 1.12 million tons (-27.8% y/y).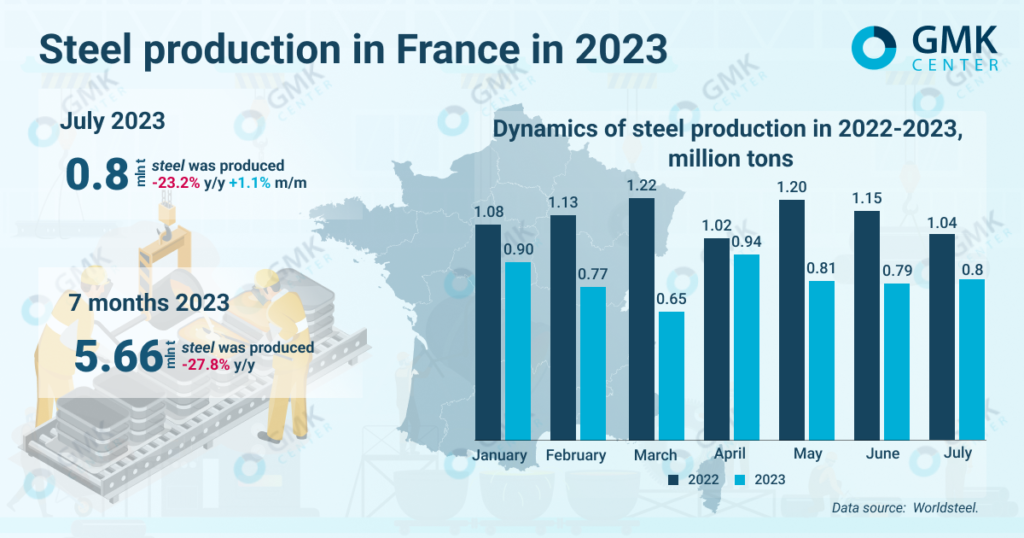 In 2022, France reduced steel production by 26% compared to 2021 – up to 12.12 million tons. Thus, the country took 16th place in the global ranking of WorldSteel steel producers.
In general, steel production in the countries of the European Union in July 2023 fell by 7.1% compared to July last year – to 10.3 million tons. According to the results of January-July of the current year, 76.7 million tons of steel were produced in the EU, which is 10.3% less y/y.
The decline in steel production is likely due to weak demand for finished products, as well as unfavorable pricing conditions. High production costs of steelmakers do not allow reducing steel prices to levels that would be favorable for buyers, so the demand for domestic products is low. At the same time, imported steel is in demand due to lower prices.
As GMK Center reported earlier, in 2022, European steelmakers reduced steel production by 10.5% compared to 2021 – to 136.7 million tons. Overall, global steel output fell 4.3% y/y last year – to 1.831 billion tons.
---
---