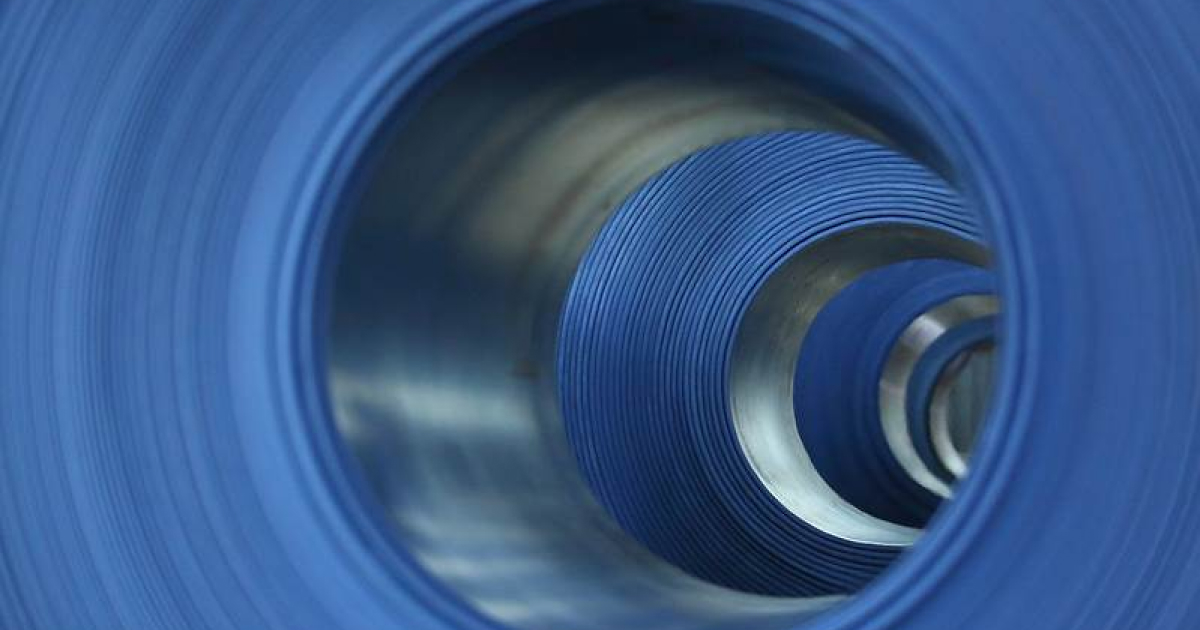 Metinvest's rolled steel
EU market consumed 339.6 thousand tons of flat rolled products of Ukrainian production in 6 months
In January-June 2023, the European Union reduced the import of flat products from Ukraine by 47% compared to the same period in 2022 – to 339.6 thousand tons. This is evidenced by Eurostat's data.
The largest amount of flat hot-rolled rolled products from uncoated carbon steel (HS 7208) was imported during the six months – 256.75 thousand tons, which is 48.4% less compared to January-June 2022. More than 75% of the total import volume of Ukrainian flat rolled products into the EU accounts for the relevant products.
Also, 70.6 thousand tons (+6.5% y/y) of uncoated flat cold-rolled steel (HS 7209) and 12.2 thousand t (-81.4% y/y) of coated flat rolled steel (HS 7210) were delivered to the European market.
The main consumer of flat rolled steel from Ukraine is Poland. In 6 months, 168.2 thousand tons of flat hot-rolled products were shipped to the Polish market, which is 23% less year-on-year. Also, Polish consumers imported 26.11 thousand tons (-2.4% y/y) of Ukrainian-made cold-rolled products and 7.84 thousand t (-85% y/y) of coated flat products.
In June 2023, European consumers imported 77.15 thousand tons of flat rolled products from Ukraine, which is 7.9% more compared to May, and 2.4 times by June 2022, in particular:
hot-rolled steel – 52.75 thousand tons (-7% m/m; +2.6 times y/y);
cold rolled products – 22.4 thousand tons (+78% m/m; +2.9 times y/y);
coated rolled steel – 2 thousand tons (+6%% m/m; -60% y/y);
The main part of the products during the month was imported to Poland, Bulgaria and Italy.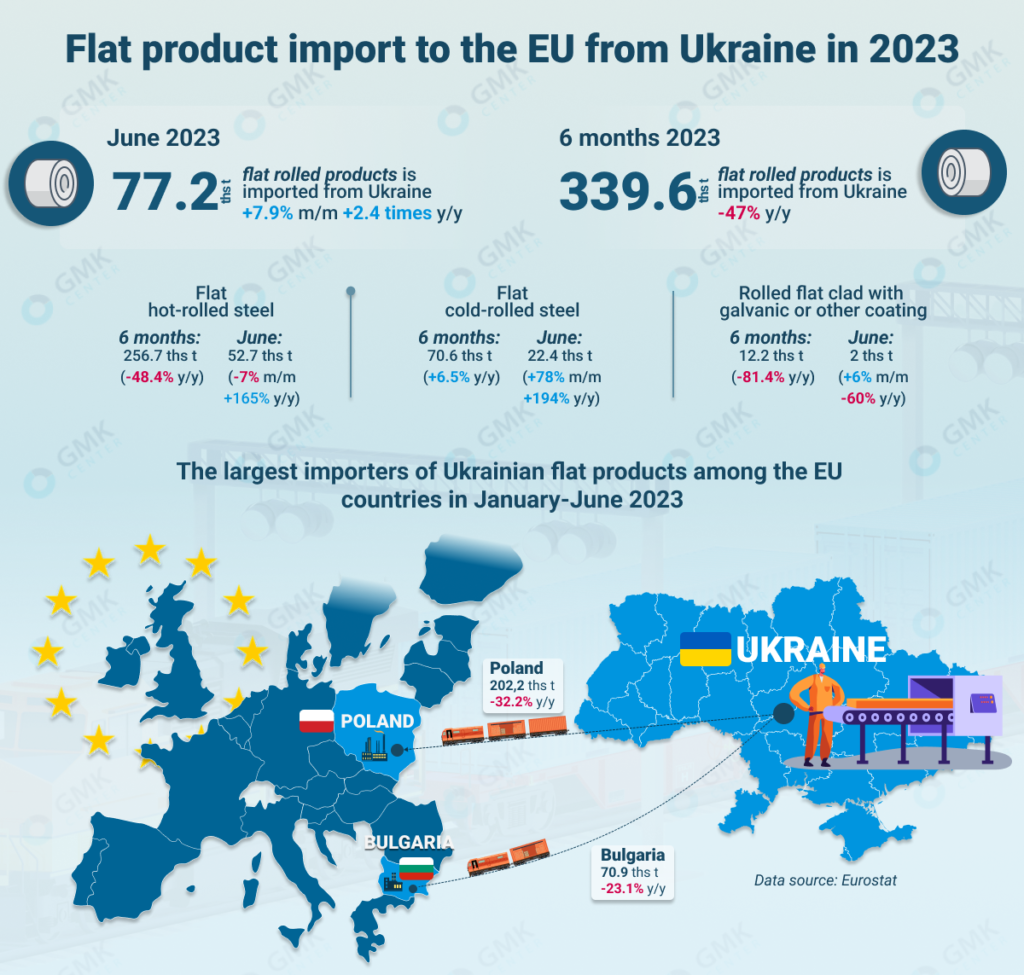 As GMK Center reported earlier, Ukraine in January-June 2023 reduced exports of flat rolled products by 68% compared to the same period of 2022 – to 422.5 thousand tons. In June, Ukrainian steelmakers exported 122.93 thousand tons of flat rolled products. This is 5.6% more compared to the previous month, and 2.8 times more by June 2022.
---
---