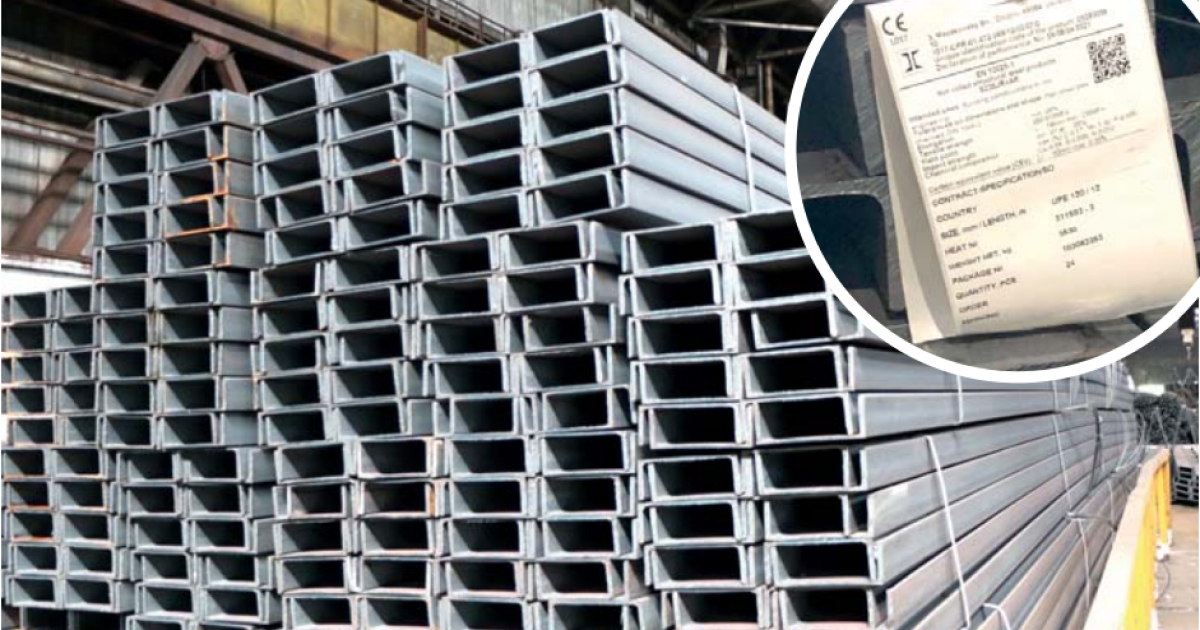 DMZ
The plant's production control system was checked for compliance with the Building Regulation No. 305/2011 and the EN 10025-1 standard
On June 20, 2023, the Dnipro Metallurgical Plant (DMZ) successfully passed the supervisory inspection of the factory control system of hot-rolled rolled products for compliance with the Construction Regulation (EU) No. 305/2011 and the EN 10025-1 standard «Hot-rolled structural steel products». This is reported in the corporate DCH Steel newspaper.
«Since 2010, DMZ has been conducting an annual surveillance inspection and confirming to representatives of the certification body that the factory production control system is working in compliance with all the requirements of the EU Construction Regulation,» the message says.
The inspection was carried out by representatives of the company Technical and Management Services (TMS), the official partner of TÜV SÜD Czech in Ukraine. The auditors checked the correctness of keeping technological documentation, assessed how the quality control of raw materials and rolled products is carried out. They checked compliance of documents and processes with approved documented methods and regulatory documentation.
«In the final report, the auditors noted the high level of professional training of the company's employees and extended the validity of the certificate for another year. This allows the enterprise to continue supplying rolled steel to the European market of steel products,» DMZ summarizes.
As GMK Center reported earlier, DMZ in June 2023 increased production of rolled steel by 90.6% compared to the previous month – up to 14.03 thousand tons. In January-June 2023, the plant produced 56.4 thousand tons of rolled steel, in particular in the II quarter – 27.1 thousand tons (+14.8% y/y).
Dnipro Metallurgical Plant is a full-cycle steel enterprise that is part of the DCH group. It produces semi-finished products and shaped rolled steel products: channel, angle bars, rails.
Its main products are square billets (exported to Turkiye and Egypt), channels (wide export geography: countries of Europe, Asia, Africa) and pig iron (exported mainly to Turkiye).
---
---