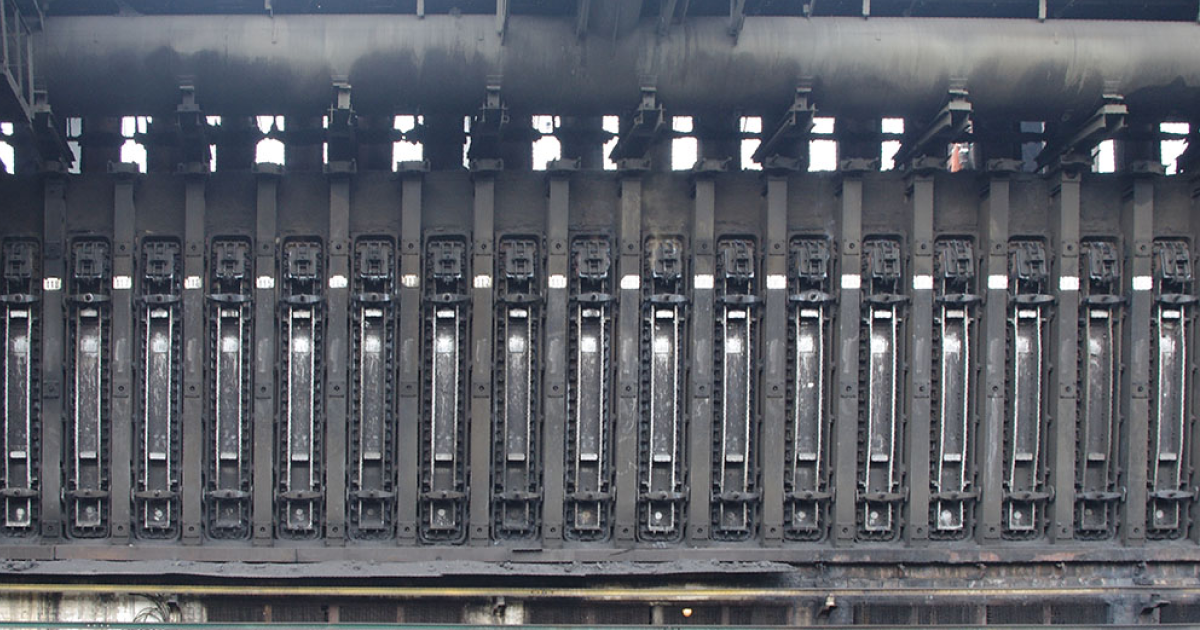 DMZ
Coke is produced in the minimum possible volumes due to the limited availability of raw materials and weak product sales
The coke-chemical production (CCP) of the Dnipro Metallurgical Plant (DMZ) produces coke in the minimum possible volumes and ships the entire volume of products to ferroalloyers at the Nikopol Ferroalloy Plant (NFP). This was stated by the director of the State Security Bureau of the DMZ Oleksiy Horbula, reports the corporate newspaper DCH Steel.
"After the start of the full-scale invasion of the Russian Federation, the CCP and DMZ team had to promptly take measures to maintain the company's efficiency. At first, it seemed that the situation in the industry was almost catastrophic. But later, CCP managed to return to a stable production process, although with smaller volumes of products," he noted.
Currently, coke chemists are focused on preserving the furnace stock and equipment. Coke batteries №1 and №4 are operating. The second and the fifth batteries are idle because there are not enough energy resources to start them and they are currently in hot preservation.
"Coke is produced in the minimum possible volumes. The raw materials for it are mostly transported by Ukrainian suppliers, there are very few of them left and they are located in areas dangerous from the point of view of military operations. We ship finished products to ferroalloy producers, who are also in difficult conditions and with incomplete loading," added Oleksiy Horbulya.
During the year, a number of repairs were carried out at the CCP DMZ. Several capital repairs of equipment are also planned for 2023.
As GMK Center reported earlier, in January-November 2022,  Ukrainian coke plants reduced the production of gross coke of 6% moisture content by 58.1% compared to the same period in 2021 – to 3.66 million tons. Production of metallurgical coke during this period amounted to 3.14 million tons.
The president of Ukrmetalurgprom, Oleksandr Kalenkov, noted, that currently Ukrainian steelmakers do not experience a shortage of coking coal, but this is mainly because they work at minimum capacities.
---
---