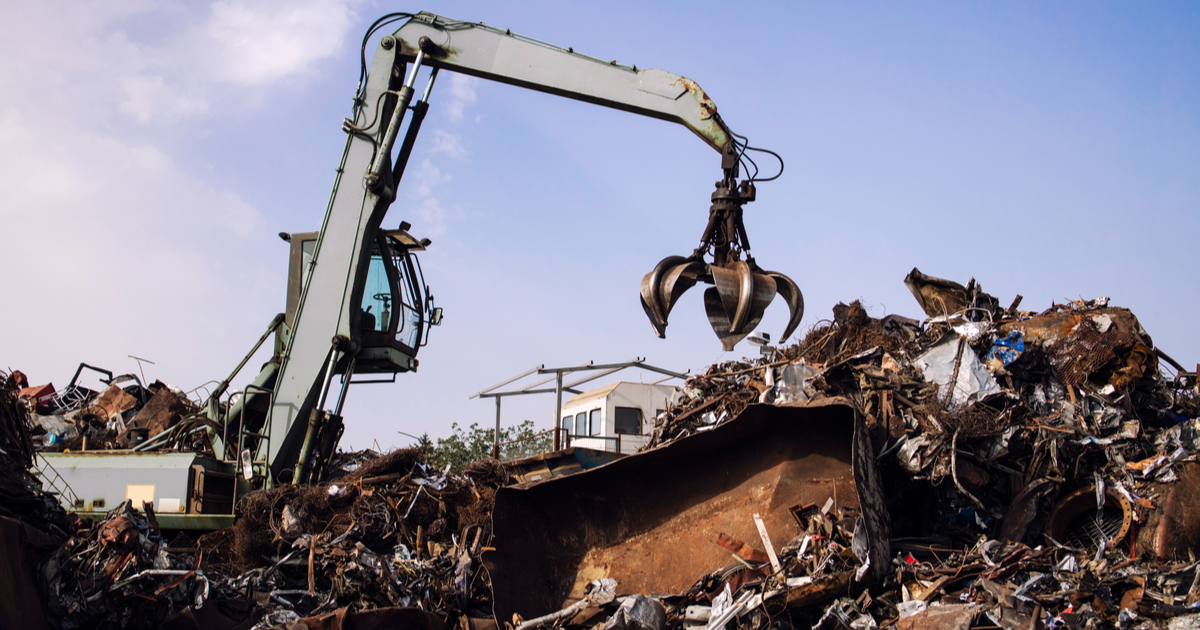 Scrap
Domestic shortage of scrap in the country holds back the expansion of steel production in EAF
Chinese steelmakers are seeking to speed up the revision of standards for steel scrap in order to increase the volume of its imports. Reuters informs about it.
The discussion on this issue was initiated by the China Iron and Steel Association (CISA) and was attended by representatives of the Dalian Exchange, the China Scrap Metal Association and some leading steel producers, such as Baowu Steel Group and Shagang Group.
China is aiming to increase the use of scrap in steel production in order to reduce dependence on imports of iron ore, more than 70% of which comes from abroad, and to reduce carbon emissions. The country aims to achieve carbon neutrality by 2060.
To achieve its goals, Beijing plans to increase the share of steel from electric arc furnaces (EAFs), the raw material for which is scrap, to 15% by 2025. In 2022, the share of EAF was 9.7%. However, these plans are curbing domestic scrap shortages.
In 2021, China lifted the ban on the import of scrap, introduced in 2019, but its delivery to the country occurs only under five customs codes.
According to Chinese customs, last year the country imported about 550 thousand tons of scrap metal, and this figure is lower than before the ban. Chinese steelmakers attribute these figures to strict standards regarding the import of this raw material. As the vice chairman of CISA Luo Tijun noted, Vietnam and India have imported much larger volumes, so the country needs to immediately revise the standards to increase the volume of scrap supplies from abroad.
As GMK Center reported earlier, in February 2023, representatives of the industry and authorities at a specialized conference noted that the possibility of increasing the use of scrap was influenced by several factors. Among other things, these are high standards for imported scrap in terms of inclusion content. Varieties that meet them are limited, the willingness of exporters to adhere to them is low, and steel plants are wary of importing raw materials due to the possibility of prosecution.
In 2022, global consumption of scrap in the steel industry decreased by 7% compared to 2021 – to 610 million tons. The top three consumers of scrap included China (225 million tons), the EU (78 million tons), the USA (55 million tons).
---
---