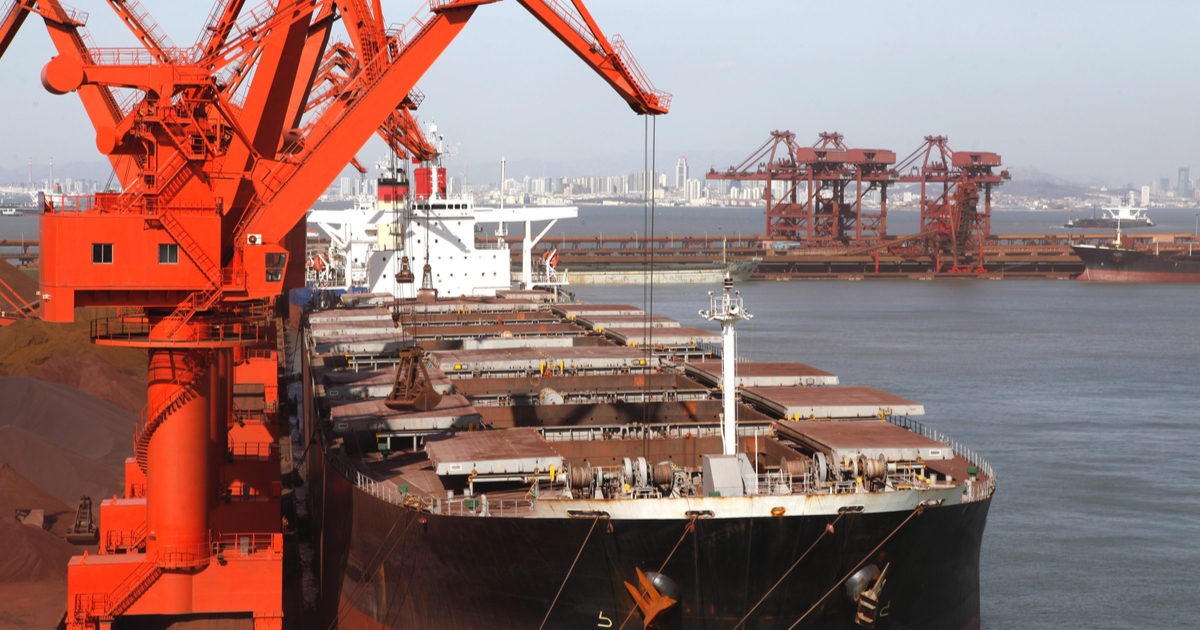 Iron ore
Several leading Chinese steel mills have delegated all urgent procurement to China Mineral Resources Group
China Mineral Resources Group (CMRG), a procurement agency set up last year to consolidate Beijing's purchases of iron ore, is negotiating with the world's leading miners regarding the supply of raw materials for the next year. Bloomberg  informs about it with the reference to sources.
In talks with the world's top four iron ore suppliers – Rio Tinto, BHP, Vale and Fortescue Metals – CMRG is seeking preferential terms on transportation, grades, etc.
After a slow start, several major mills, including China Baowu Steel and Ansteel, ended negotiations for long-term supply contracts with the Big Four iron ore producers. This could increase CMRG's bargaining power, even if the mills would still be responsible for spot purchases. According to insiders, the agency also represents the interests of some small and medium-sized steel producers.
China accounts for about 75% of world iron ore imports. The country has long been trying to improve its position in negotiations regarding this raw material. This has become even more relevant now as factories are under financial pressure. Beijing launched CMRG last July, shaking up the mining industry as the emergence of such a player could change existing pricing structures.
China Baowu, Ansteel and the Beijing State Assets Supervision and Administration Committee, which oversees the government's state-owned enterprises, including CMRG, Bloomberg noted, have not yet commented on the information, as has Vale. A Fortescue representative responded that the company could not discuss confidential negotiations, but continued to work with CMRG. BHP and Rio declined to comment.
As GMK Center reported earlier, it was predicted, that CMRG may become the world's largest buyer of iron ore as early as 2023. The group consolidates purchases for about 20 of the largest Chinese steel producers. The move to consolidate purchases for China's steel industry will give the agency greater negotiating power over iron ore, which it plans to seek at a discount to current market prices.
Also, recently the rating agency Fitch Ratings reviewed price forecast for iron ore in 2023 towards growth – up to $110/t compared to $105/t in the previous forecast. Forecasts for 2024-2026 remained unchanged – $85/t, $75/t and $70/t, respectively. Investment bank Goldman Sachs in August reviewed its forecast of iron ore prices for the second half of the current year downwards by 12%, to $90/t.
---
---