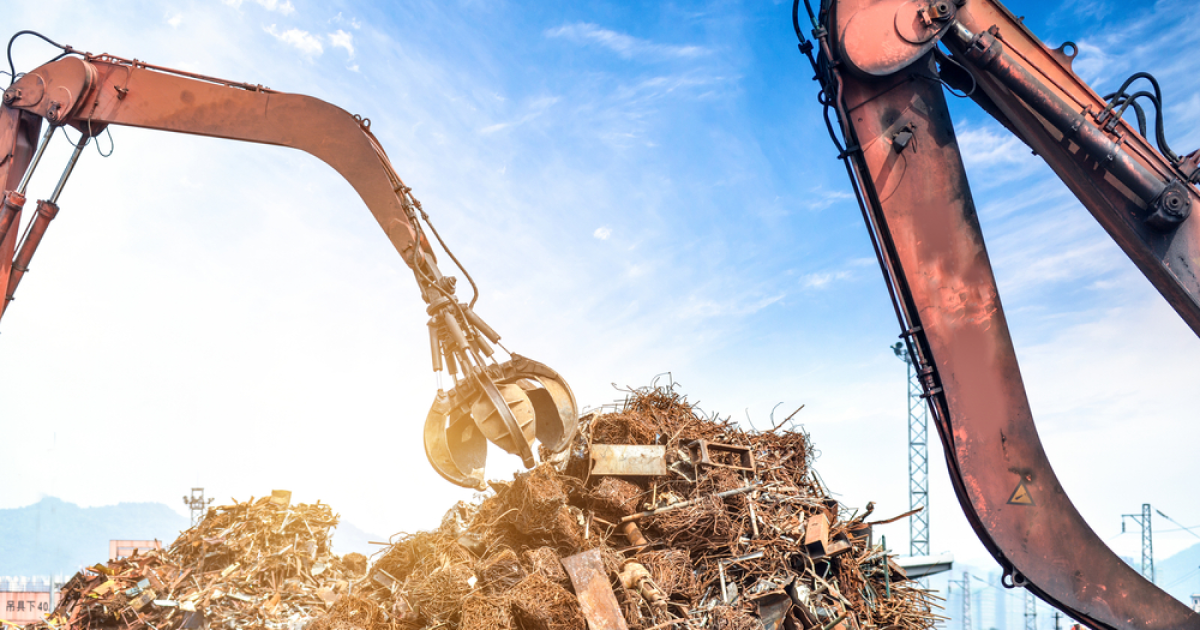 Scrap
According to the forecast, in 2023, iron ore consumption by Chinese steelmakers will fall by 2.3% y/y
The increase in scrap supplies offsets demand for iron ore of 35 million tons from China's steel sector. This is stated in a review of the China Metallurgical Industry Planning and Research Institute (MPI), reports S&P Global.
As MPI noted, in the second half of 2022, the country's steelmakers reduced the use of scrap due to supply restrictions caused by quarantine measures. In general, in 2022, the use of scrap metal fell by approximately 15 million tons. At the same time, the demand for iron ore increased by more than 10.5 million tons in thisperiod. It is expected that with the relaxation of quarantine and control measures, the activities of the China's association for scrap metal recycling will revive.
According to MPI forecasts, scrap production in China will grow to more than 340 million tons by 2025, increasing by 31% compared to 2020. At the same time, the China Iron and Steel Association (CISA) has set a goal to increase the use of scrap metal to 300 million tons by 2025.
As for iron ore, its consumption in the Chinese steel sector in 2023 is expected to fall by 2.3% compared to the previous year – to 1.33 billion tons. The assumption is based on a projected reduction in the volume of steel smelting in the country by 1% compared to 2022 – to approximately 1 billion tons.
In 2022, China reduced iron ore imports by 1.5% y/y – to 1.108 billion tons. In 2023, according to forecasts of S&P Global, it will fall to 1.085 billion tons. The country, which is the world's largest buyer of raw materials, is highly dependent on supplies from Australia and Brazil to meet its needs.
At the same time, in 2023, the supply of raw materials from India is expected to increase by approximately 20 million tons after this country abolished export duties on iron ore in November 2022. Chinese mining companies are also aiming to increase iron ore production in the coming years. In addition, the People's Republic of China seeks to increase investments in foreign projects.
As GMK Center reported earlier, China seeks to increase using local and imported scrap in steel production to meet its decarbonisation targets. In addition to quarantine measures and the economic downturn, the use of scrap metal was affected by several other factors – taxation problems and high standards regarding the content of inclusions in relation to imported secondary raw materials.
---
---