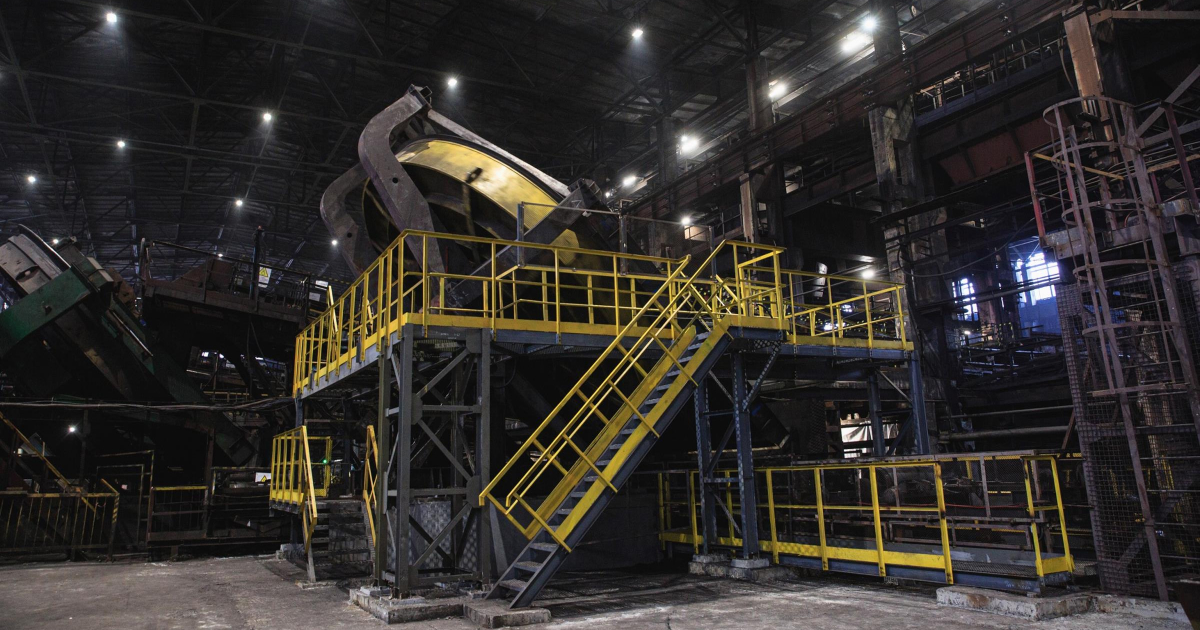 Central GOK
The plant has installed a modernized bowl-shaped flocculator at the plant to ensure stable production of pellets
The Central Mining and Processing Plant (Central GOK) has installed a modernized bowl-type flocculator at the clod plant to ensure a stable pellet production process. This is stated in the Metinvest. Media's press release.
"Over the past year, the staff of the Central GOK has proven its professionalism and ability to work effectively even in wartime conditions. Despite the difficulties, the company continued to update its production facilities. In particular, specialists managed to overhaul the equipment of the OK-324 clod plant and roasting machine," the message reads.
One of the important projects implemented at the end of last year was the installation of the ОCH-7500 bowl clod maker. It was placed in the embankment building to replace one of the six that had developed its resource.
The new equipment has a number of advantages: a rigid holding structure, a unique support bearing and the ability to adjust the angle of bowl's inclination. Its commissioning will allow the enterprise to maintain production at the required level.
After testing the equipment, at the end of 2022, the first experimental batch of raw pellets came off the conveyor for firing. As plant's specialists note, the stabilization of the process of raw clods is due to the ability to adjust both the frequency of bowl's rotation and the change in its angle of inclination.
Currently, the equipment is working at full load and meets the specifications.
"The modernization of the equipment of the clod plant, together with a set of measures to improve the quality of pellets, is one of the key projects of 2022, which we successfully implemented at the Central GOK. This will significantly increase production volumes. Even in such a difficult time, the team of Central GOK makes every effort to preserve the existing sales markets, as well as to win new ones by expanding the range and high quality of our products," noted the CEO of Cwntral GOK Dmytro Shevchyk.
As GMK Center reported earlier, at the beginning of November 2022, the Central GOK began overhaul equipment at the clod plant. The work on its restoration is designed to ensure uninterrupted production of pellets with a high iron content. In total, more than 200 units of factory equipment were subject to maintenance.
---
---