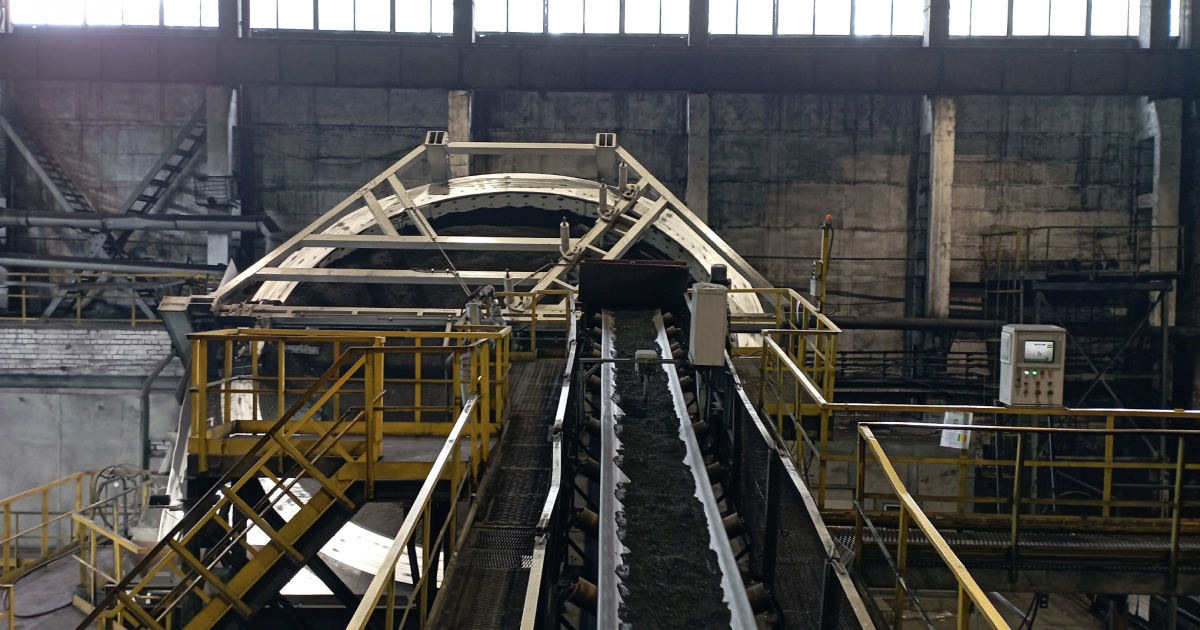 The factory systematically performs maintenance of more than 200 pieces of equipment
Overhaul of equipment at the clod factory began at the Central Mining and Processing Plant (Central GOK). The work on its restoration is designed to ensure uninterrupted production of pellets with a high iron content, reports Metinvest.Media.
During the repair of the OK-324 roasting machine, the plant's specialists plan to update more than 70 tons of refractory masonry in two pre-chambers and mining machines. In addition, two drip catchers on smoke extractors D-2 and D-5 will be partially replaced, gas ducts on smoke extractors D-2 and D-3 will be repaired. Specialists will also re-equip 1,700 linear meters of the conveyor belt of the conveyor path that delivers raw materials to the pellet heat treatment station.
In total, more than 200 units of factory equipment are subject to maintenance.
According to Andriy Zhilkinskyi, the head of the clod factory of the Central GOK, in addition to weekly repair work, full maintenance and repairs of the entire production complex are carried out here twice a year.
"Timely replacement and re-equipment of the technological chain allows us to continuously produce high-quality products for our consumers and be a reliable pillar of the Ukrainian economy," he said.
The company reminds that the operation of the clod factory's equipment is automated at the Central GOK – this allows production processes not to be stopped during air alarms for up to three hours.
Central GOK repaired four vibratory feeders of the crushing plant. The production capacity of modernized equipment is up to 2.5 thousand tons per hour.
As reported by the GMK Center, Central GOK previously allocated UAH 3.2 million for the renewal of railway tracks on the race section, which is involved in the transportation of iron ore from the Petrivskyi and Artemivskyi quarries to the enterprise's industrial site.
---
---