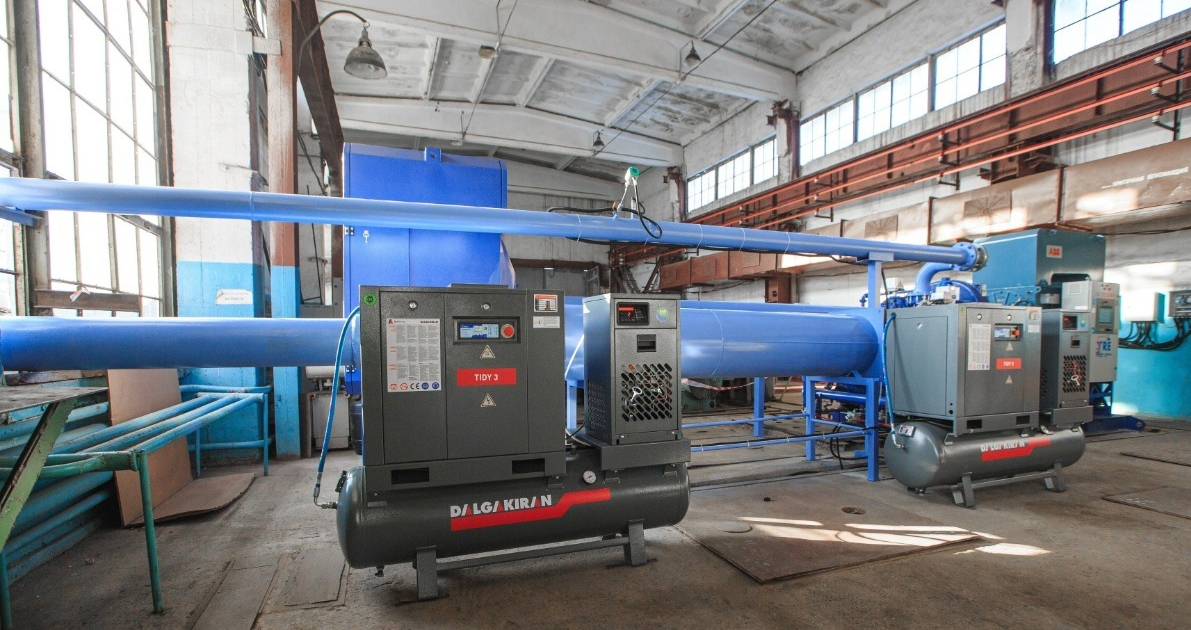 Central GOK
The unit allows to reduce electricity consumption during the production of pellets by more than 40% – or to save more than UAH 11 million per year
The Central Mining and Processing Plant (Central GOK) of the Metinvest Group installed a modern TRE60M2E turbocompressor in the technical power supply shop within the scope of optimizing electricity consumption in wartime conditions. Metinvest.Media reports about it.
The energy-efficient IHI DALGAKIRAN compressor was purchased to reduce energy consumption during the production of pellets. The unit with a capacity of 170 cubic meters per minute and a pressure of up to three atmospheres provides an uninterrupted supply of compressed air for the technological equipment of the clod factory.
The automatic mode of the turbocharger reduces the consumption of electrical energy by more than 40% compared to the previous equipment. According to specialists' calculations, this will allow to reduce electricity consumption to 2.9 million kWh per year and save more than 11 million hryvnias.
"In the mode of limited electricity consumption, this project is of great importance for the operation of the entire enterprise. Thanks to the reduction of the costs of the central compressor station, it is possible to ensure the operation of another energy-intensive unit – the pump of the pit drainage installation. In addition, this saving of resources has a significant effect on reducing the cost of finished products of the Central GOK", the company's energy experts note.
As GMK Center reported earlier, in January-June 2022, the Central GOK reduced production of iron ore concentrate by 19% compared to the same period in 2021 – to 2.048 million tons.
From June 2022, Metinvest announced about temporary stoppage of production at the Southern, Ingulets and Northern mining and processing plants. The first two were suspended from July 1, and the Northern GOK – from mid-July. Only the Central GOK continued to work, but with reduced capacity. The Southern GOK restored its work in November.
Central mining and processing plant is one of the five largest producers of iron ore in Ukraine. It produces concentrate with Fe content of 65% and 68.2%, as well as pellets with Fe content of 63.9%. In 2021 Central mining and processing plant reduced the production of iron ore concentrate by 2.1% to 4.8 million tons and the production of pellets by 0.5% to 2.26 million tons.
---
---