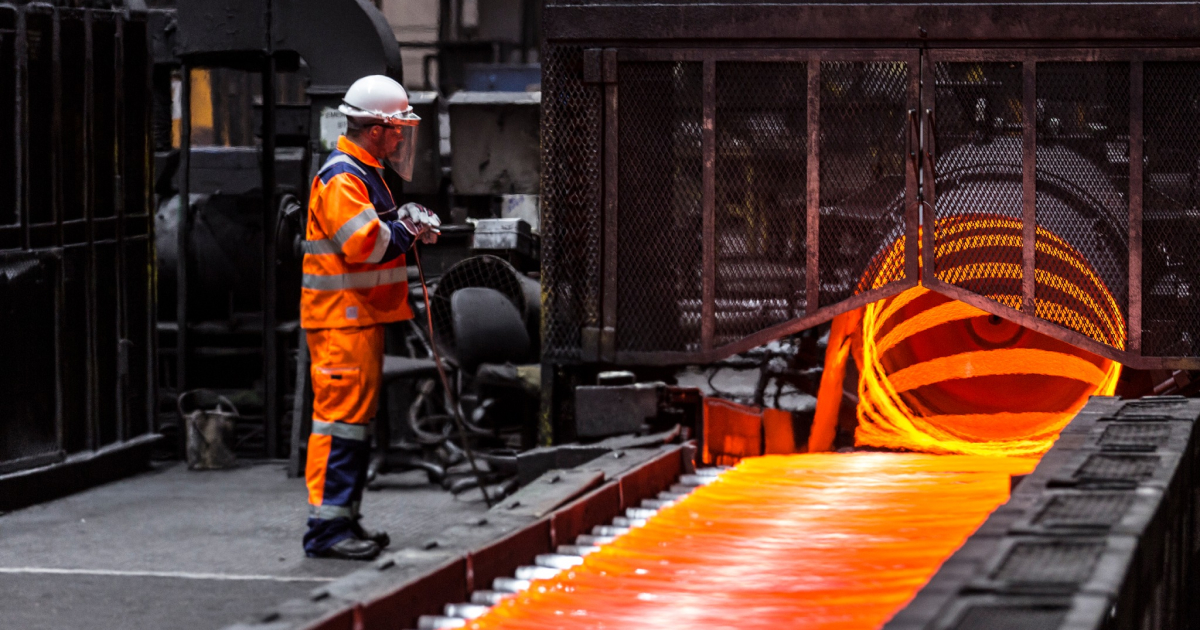 British Steel
It is proposed to replace the domain with two electric arc furnaces on two sites
British Steel, owned by China's Jingye Group, has announced a £1.25bn decarbonisation plan to replace blast furnaces with two electric arc furnaces (EAFs) at sites in Scunthorpe and Teesside. It is stated in a message on the company's website.
The proposal still needs to be approved by the UK government – the company continues negotiations with the authorities.
"The new furnaces could be operational by the end of 2025 and will replace the aging Scunthorpe steelworks, which accounts for the vast majority of the company's carbon emissions. The company proposes to maintain current production until switching to electric arc steelmaking,» British Steel said.
British Steel has begun preliminary talks with unions on electrification and has pledged to support workers affected by the decarbonisation plans, the company said in a statement. The company also agreed to have its proposals reviewed by an outside expert on behalf of the unions.
British Steel is also said to be working with North Lincolnshire Council on a masterplan to bring new businesses and jobs to the Scunthorpe site, part of which could become vacant if the proposals go ahead.
"Decarbonisation is a major challenge for our business, but we are committed to producing the low-carbon domestic steel that the UK needs. We have actively engaged with the public and private sectors to understand the feasibility of producing zero-emission steel in our blast furnaces. However, careful analysis has shown that this is not viable,» said British Steel chief executive and president Xijun Cao.
As the company explained, initially it was planned to build one electric arc furnace in Scunthorpe for the production of all the necessary grades of steel. However, the feasibility study confirmed that this would require a new connection to the National Grid, which would not be available until 2034 at the earliest. As a result, the company decided to focus its strategy on two smaller furnaces at two sites.
Trade unions warned that the replacement of blast furnaces with electric arc furnaces could lead to the loss of 1.5-2 jobs.
As GMK Center reported earlier, British Steel can get from the British government a support package worth up to £500 million, the Financial Times reported. The Chinese company is seeking a deal similar to that won by rival Tata Steel for its Port Talbot plant in September 2023.
---
---