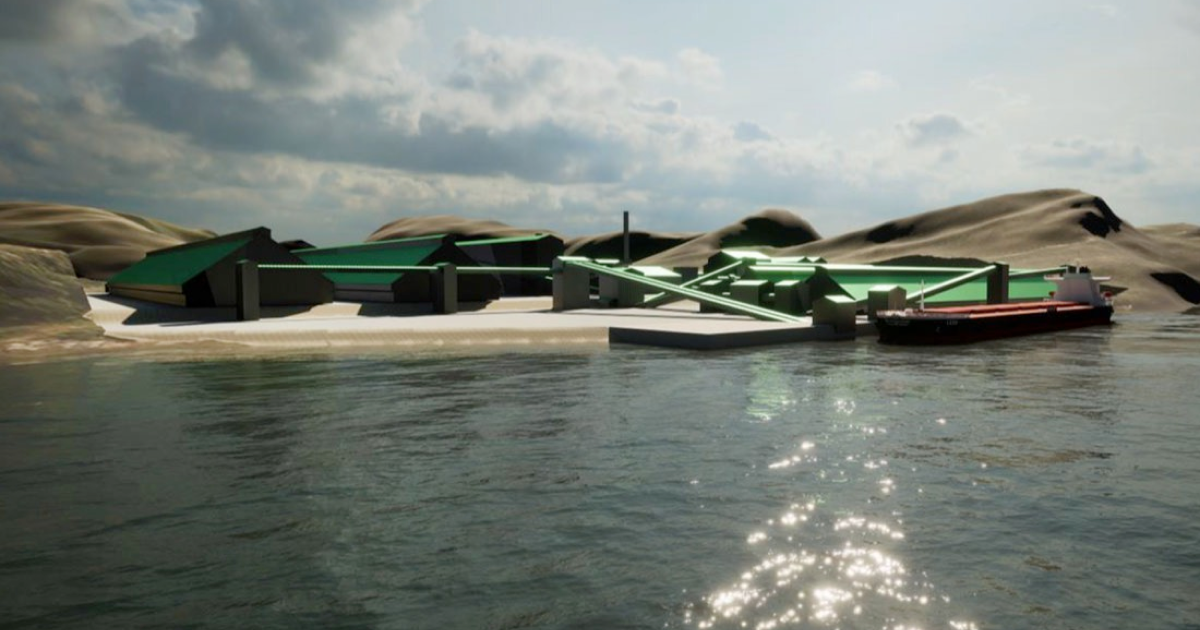 3D model of the plant in Hildeskol
Production is planned to start in 2028
The Norwegian company Blastr Green Steel announced that it intends to invest more than €1 billion in the construction of a plant for the production of pellets in the municipality of Gildeskål in Norway. S&P Global reports about it.
The announced investment amount makes the project one of the largest industrial initiatives in the Northern region. However, the adoption of the final investment decision is expected in 2025, subject to the availability of relevant permits and agreements. Provided they are received, Blastr Green Steel expects to start production in 2028.
The plant is expected to produce DRI pellets, which will be used as raw material for the company's green steel plant in the municipality of Inkoo in southern Finland.
Basing the DR furnace at Hildeskol is considered to be successful, particularly in terms of easy access to iron ore from the Norwegian Sea. Hydropower is planned to be used for production, and Blastr Green Steel is currently negotiating with potential suppliers for a long-term contract.
Pellets from the Hildeskol plant are to become a key part of the Blastr steelmaking chain. The company's goal is to reduce CO2 emissions from steel production by 95%, mainly by eliminating the use of coke.
As GMK Center reported earlier, Australian mining company Fortescue Metals signed an agreement with Japan's Mitsubishi Corp. and the European steel producer Voestalpine regarding the creation of an industrial prototype of a plant for the production of direct reduction iron. he DRI production process using hydrogen and electric steel furnaces at the Voestalpine site in Austria will be based on solutions from Primetals Technologies, one of Mitsubishi's joint ventures. Fortescue, in turn, will supply various grades of iron ore to the new plant.
---
---