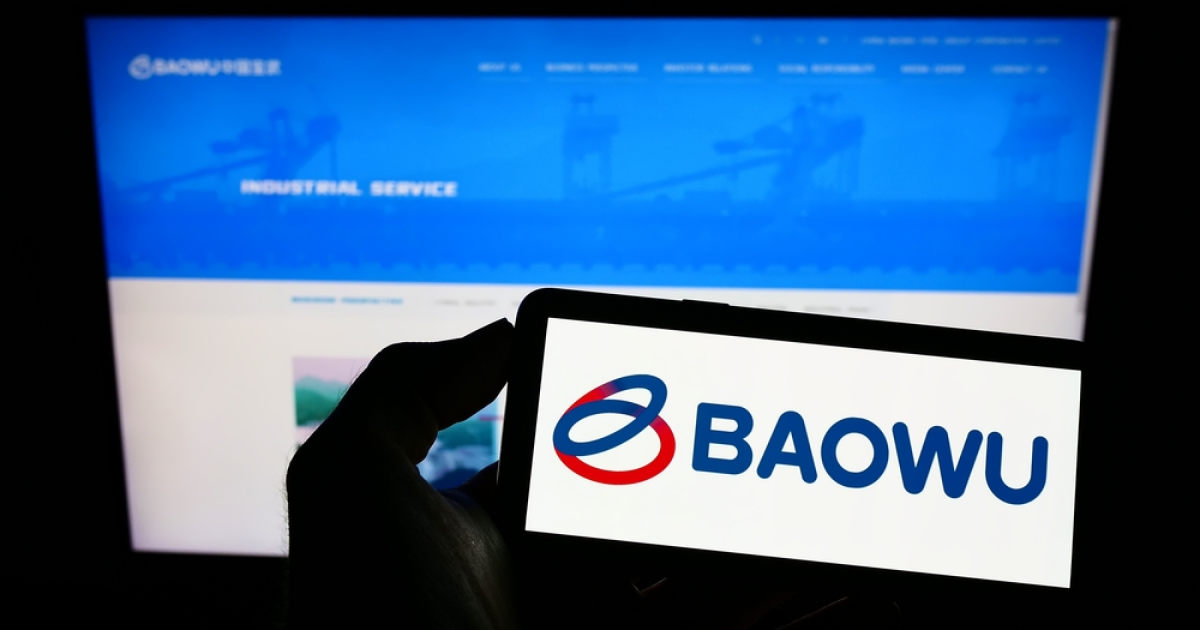 Baowu Steel
The market expects that this will soon affect other steel mills
China's largest steelmaker Baowu Steel Group has been given steel smelting control targets for 2023. S&P Global informs about it.
Market sources expect other steel mills in the country to be affected soon, and this should support the weak domestic steel market.
According to insiders, production control targets differ for different subsidiaries of Baowu Steel Group. If for some it is about restrictions at the level of 2022, for others – at the level of 2021. However, in general, steel production for the group should not exceed last year's figures.
To keep China's annual steel output below the 2022 level, its production in the country for July-December 2023 must fall by 13.7%, from 2.621 million tons in June, S&P Global calculated based on data from the National Bureau of Statistics (NBS).
At the start of 2023, the NBS revised China's steel output for last year to 1.018 billion tonnes from the 1.013 billion tonnes initially reported. The volume of steel production showed a fall for the second year in a row (1.035 billion tons – in 2021, 1.065 billion tons – in 2020).
According to traders, if China tightens its grip on steel production in the second half of the year, this could provide some impetus for prices to rise amid a significant supply cut and improved market sentiment. In addition, inventories are currently low in the Chinese market, which will be another positive factor if other producers follow Baowu's path.
However, the domestic steel market is expected to remain sluggish in the near future due to the crisis in the real estate sector. In addition, amid price increases, exports may decrease, which will not contribute to limiting supply.
Sources expect that in the second half of 2023, the volume of steel exports from China will decline compared to the first half of the year, but this decline should be moderate in July-September. Combined with the government's guidance to cut production, this will support the domestic market and mills' profits.
As GMK Center reported earlier, the Chinese Tangshan increased control by reducing steel production. Although local authorities have not made any official announcements, since July 20 integrated steel plants and processing plants have been urged to maintain operational controls as part of a round of restrictions.
---
---