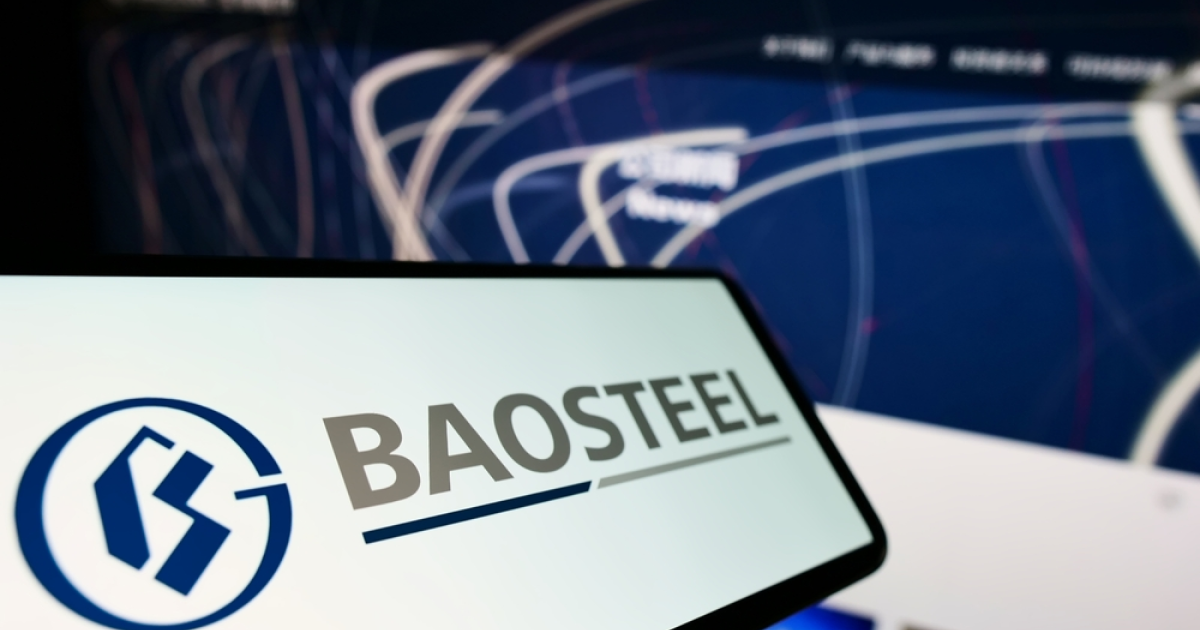 Baosteel
In the first quarter, the company lowered its net profit due to weak demand
China's largest steelmaker, Baoshan Iron&Steel (Baosteel), expects the country's steel output in 2023 to be unchanged but slightly lower than in 2022, Reuters informs about it.
The comments regarding production expectations were made after the publication of the company's results for the first quarter of 2023. Chinese steelmakers are waiting for official confirmation that Beijing will continue a course of curbing steel production that began in 2021 to meet carbon reduction targets. The country aims to peak CO2 emissions by 2030 and achieve carbon neutrality by 2060.
In addition, Baosteel predicts that the consolidation of China's steel industry will accelerate over the next three to five years, with large enterprises accounting for 65% of the domestic market share, up from the current 43%.
In the first quarter of 2023, Baosteel produced 11.87 million tons of pig iron and 12.83 million tons of steel. During the current year, the company plans to produce 48.77 million tons of pig iron and 50.89 million tons of steel.
In January-March 2023, according to SteelOrbis, Baosteel reduced operating profit by 8.5% y/y – to 78.6 billion yuan ($11.4 billion). Net profit in this period fell by 50.6% y/y – to 1.84 billion yuan ($0.27 billion). The reduction in net profit was due to high raw material prices and weak demand.
As GMK Center reported earlier, China in January-March 2023 increased production of steel by 6.1% compared to the same period in 2022 – up to 261.56 million tons. In March, Chinese steelmakers produced 95.73 million tons of steel, which is 6.9% more than in March 2022.
The China Iron and Steel Association (CISA) has called on the country's steelmakers to initiate production curbs. Domestic steel prices have been falling rapidly recently and mills have faced production problems. The association believes that steelmakers need to analyze changes in the market and maintain a stable cash flow.
---
---