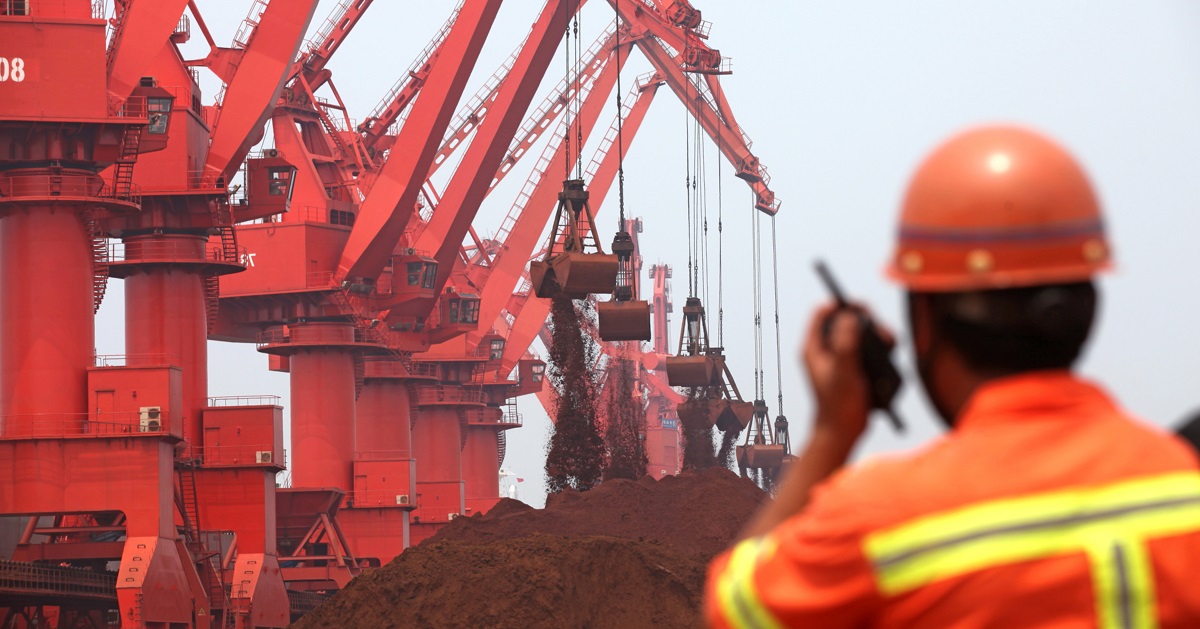 Iron ore prices
Revenues from the supply of iron are expected at the level of $75.8 billion
Australia revises resource export revenue forecasts for 2022-2023 financial year (July 2022 to June 30, 2023) due to higher thermal coal prices and a weaker Australian dollar. Argus.Media reports about it.
According to the quarterly December report of the Office of the Chief Economist (OCE) at the country's Ministry of Industry, Innovation and Science, revenues from mineral and energy exports in the 2022-2023 financial year will amount to 459 billion Australian dollars ($307.9 billion). This is 9 billion ($6 billion) more than the previous forecast released three months ago.
Iron ore export earnings in 2022-2023 have been revised downwards to A$113 billion ($75.8 billion). This is A$5billion ($3.35 billion) less than previous expectations. The forecast for the 2023-2024 financial year was practically unchanged, remaining at A$95 billion ($63.7 billion).
The forecast of revenues from the export of thermal coal for 2022-2023 and 2023-2024 was revised towards a significant increase – to 76 and 55 billion Australian dollars ($51 billion and $36.9 billion, respectively). This is $8.7 billion and $11.4 billion more than previously expected in these periods.
The weather conditions in the main producing countries helped to maintain high prices for thermal coal, especially its high-quality grades. Shortages of gas and LNG are prompting some countries in the northern hemisphere to seek it for coal-fired power plants. According to the OCE, many Western European countries need high-quality thermal coal, so Australian coal will most likely replace some of the lost Russian positions.
As GMK Center reported earlier, Australia in July 2022 predicted a decrease in iron ore prices by the end of the year up to $115/t compared to the average price in May of $120-140/t. In 2023 and 2024, the base price for iron ore was expected to be $85/t and $70/t, respectively.
Also, in May iron ore futures on the Dalian Commodity Exchange for the week of December 8-15, 2022, increased by 3.1% compared to the previous week – up to 841.5 yuan/t ($120.65/t). Quotations increased for the seventh week in a row, reaching the maximum since June 13, 2022. The rise in iron ore prices is due to optimism about the prospects for China's economic recovery next year. These expectations are related to greater confidence among traders in the easing of Chinese quarantine restrictions.
---
---