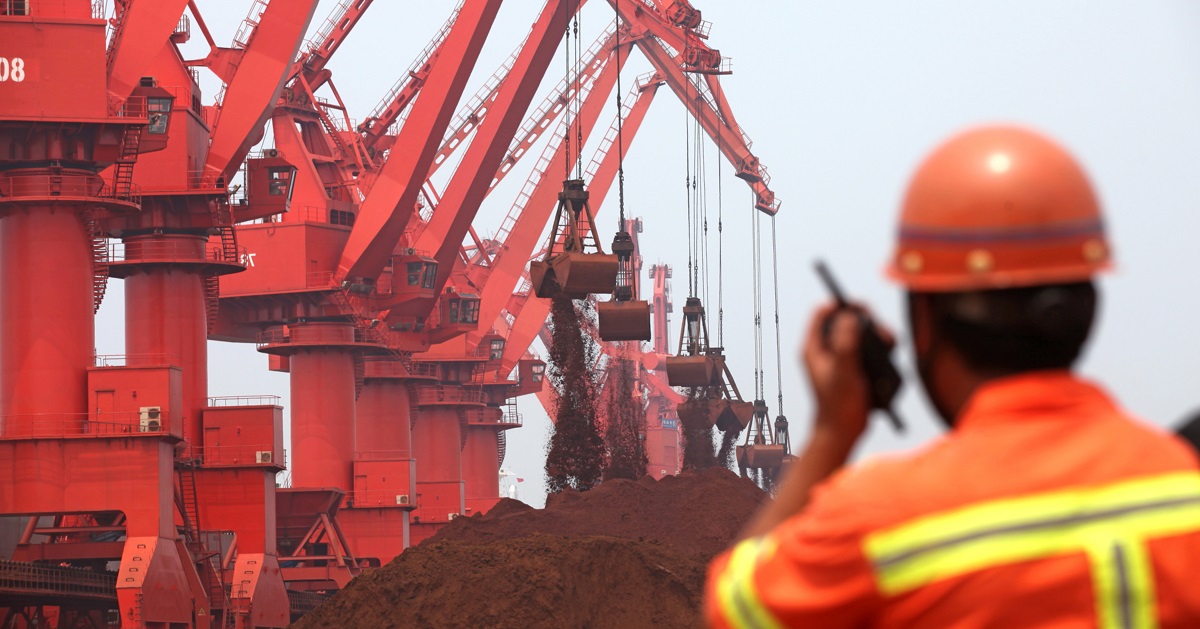 Iron ore prices
Iron ore futures on the Dalyan Commodity Exchange for the week of December 8-15, 2022, increased by 3.1% compared to the previous week
May iron ore futures on the Dalian Commodity Exchange for the week of December 8-15, 2022, increased by 3.1% compared to the previous week – to 841.5 yuan/t ($120.65/t). Thus, the quotations are increasing for the seventh week in a row, reaching the maximum since June 13, 2022. This is evidenced by the data of Nasdaq.
January iron ore futures on the Singapore Exchange decreased by 0.5% compared to the price as of December 8, 2022, – to $109.9/t.
Iron ore prices continued to rise on optimism about the outlook for China's economic recovery in 2023, as traders became more confident about the easing of quarantine restrictions by Chinese authorities.
The country, which is the world's largest steel producer, has begun to lift strict measures to control the coronavirus, which had previously sparked street protests and hit economic indicators.
Beijing also announced measures and plans to boost support for the weak domestic real estate sector, which accounts for much of China's steel demand.
ANZ earlier revised its forecast for China's GDP growth to 5.4% in 2023 from the previously expected 4.2%. It was possible to improve expectations due to the relaxation of quarantine restrictions to stimulate domestic demand.
As the market chose to focus on Beijing's positive rhetoric on stabilizing the economy, most finished steel prices also rose.
However, the current wave of the spread of the coronavirus may extend the decline in economic activity in China. To prevent this, the country's policymakers seek to stimulate increased steel consumption and investment growth, as increased domestic demand will help the country cope with external risks and achieve higher-quality economic growth in the coming years.
Therefore, the accelerated implementation of plans to stabilize the economy and the optimization of the policy of containment of the epidemic raise the mood of the markets of raw materials and finished steel. This, in turn, allows to maintain prices at a high level. At the same time, the increase in cases of diseases may force the Chinese authorities to return to mass quarantine restrictions, which will again collapse ore prices.
"At the moment, the situation is ambiguous, but restrained optimism prevails in the market. There are signs of improvement in the demand for steel in the EU. The actions of the Chinese government to support the economy allow us to hope that the worst is behind us," GMK Center analyst Andrii Glushchenko noted.
As GMK Center reported earlier, in January-November 2022, steel companies of China reduced imports of iron ore by 2.1% compared to the same period in 2021 – to 1.02 billion tons. In November, China imported 98.85 million tons of iron ore, which is 5.8% less y/y.
China is the largest producer of steel in the world. In 2021, Chinese steelmakers reduced steel production by 3% compared to 2020 – to 1.03 billion tons. In 2022, the country plans to continue reducing production.
---
---