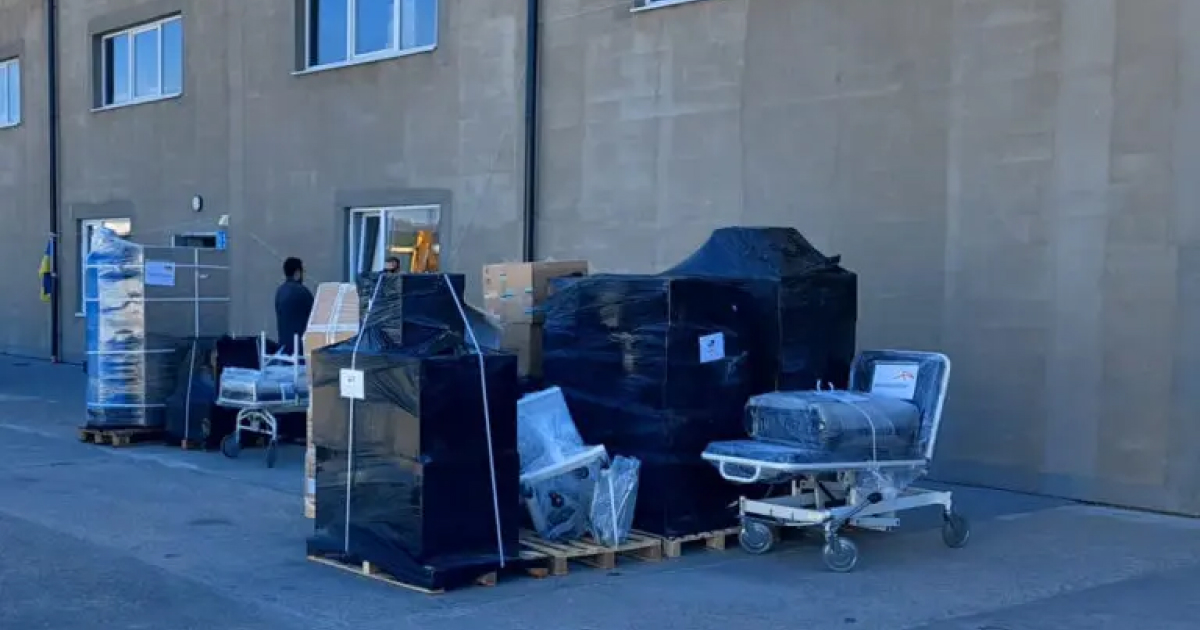 (с) metalurg.online
At the same time, physicians and doctors of Kryvyi Rih and Novopillya received $350,000 cost humanitarian aid
The international corporation ArcelorMittal sent medical equipment for Lviv hospitals, Ukraine, worth $250,000, according to the corporate newspaper Metalurg.Online.
Medical assistance includes facilities and equipment that Ukrainian surgeons urgently need to provide medical care to the victims of the war in Ukraine. All this was done at the request of specialists from the Health Department of the Lviv Regional Military Administration.
Among the medical equipment for Lviv hospitals are two traumatological orthopedic drills, which are designed in such a way as to reduce vibration during surgical interventions. Also, four electrocoagulators, special devices that solder blood vessels and stop bleeding during operations, were provided. Such equipment can work with vessels of all diameters, from the smallest to the largest. The company also donated several thousand special hemostatic bandages and bandages for wounds, antiseptic and hemostatic patches to Ukraine.
"The international scale of work of ArcelorMittal Corporation made it possible to find the most necessary medical equipment in various countries of the world – Poland, Germany, Spain. With the help of our Polish colleagues, we packed the cargo and transported it to Lviv. We hope that medical assistance will be even more effective. The company believes in Ukraine and is doing everything possible to support the country and help it recover as quickly as possible," said Mauro Longobardo, CEO of ArcelorMittal Kryviy Rih.
At the same time, physicians and doctors of Kryviy Rih and Novopillya will receive a large set of humanitarian aid worth $350,000, which ArcelorMittal Krivoy Rog helped to purchase.
Earlier GMK Center reported that the company transferred $1 million to the National Bank's Relief Fund. The fundraising platform Unicef ​​raised about $3 million, after which the company increased this amount to $6 million. ArcelorMittal has also pledged $2 million to support humanitarian action by the government and the city, as well as to purchase medicines for Kryvyi Rih residents.
---
---