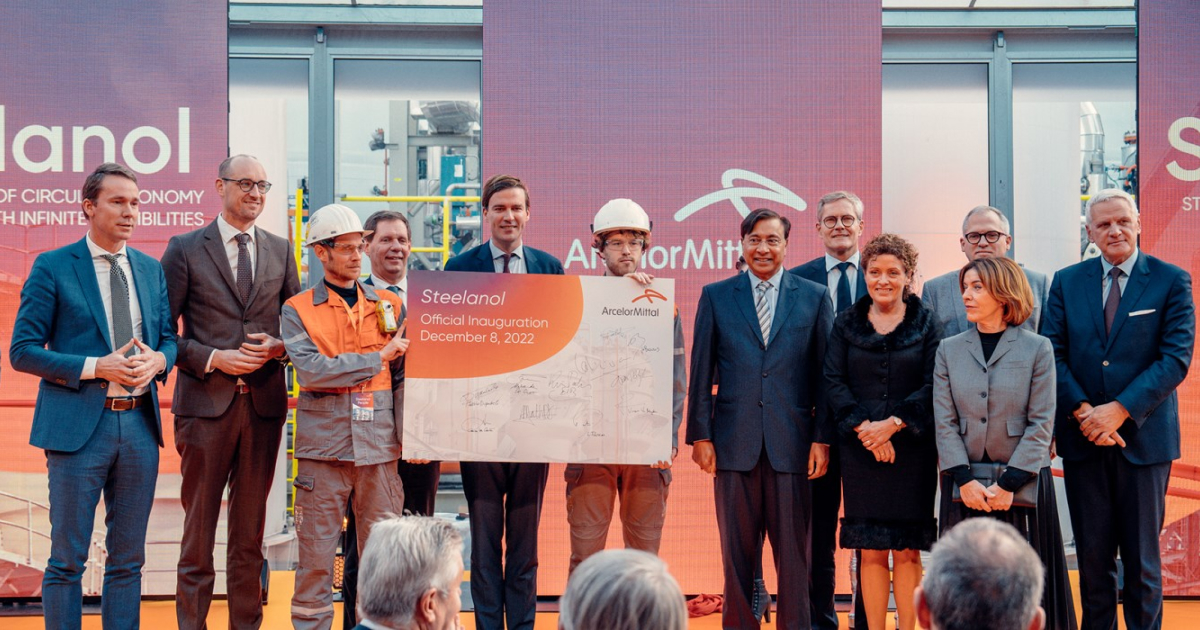 ArcelorMittal Ghent
The first plant of this type in the European steel industry cost the company €200 million
ArcelorMittal, one of the world's largest steel producers, has launched its flagship carbon capture and utilization (CCU) project at its plant in Ghent, Belgium. This is stated in the press release on the company's website.
This project is part of the company's multi-technology strategy to reduce carbon emissions at the Ghent plant. CCU is the first such project in the European steel industry. The construction of the plant cost the company €200 million.
CCU technology allows the use of biocatalysts to convert carbon-rich waste gases from steel production and from waste biomass into advanced ethanol.
The resulting ethanol can be used to produce a variety of chemical products, including transportation fuels, paints, plastics, clothing and even cosmetic perfumes, thus helping to support efforts to decarbonize the chemical sector.
When production reaches a certain capacity, the Ghent plant will produce 80 million liters of ethanol, which is almost half of the current demand in Belgium. Due to this, annual emissions of carbon dioxide at the Belgian plant by 125 thousand tons.
In the first quarter of 2023, ArcelorMittal Ghent will open another project, the first in European steel sector, the Torero project. It is designed for processing biomass (wood that cannot be used for other purposes) for use as raw material for a blast furnace. This will reduce the use of fossil coal and reduce annual emissions by 112.5 thousand tons.
"ArcelorMittal Belgium has a passion for sustainability and circularity. We are heading to become the sustainable steel company of the future through new breakthrough technologies such as Steelanol. This technology contributes to strengthening our global leadership in terms of CO2 and energy efficiency in the steel sector. Steelanol is a strong asset towards our Europe-wide goal of reducing CO2 emissions by 35 per cent by 2030, and of achieving carbon-neutral steelmaking by 2050," ArcelorMittal Belgium CEO, Manfred Van Vlierberghe, said.
The projects implemented in Ghent are an important part of ArcelorMittal's roadmap to meet the 2030 climate goals. The company plans to reduce carbon emissions by 25% worldwide and 35% in Europe in the next 8 years. Investments in the decarbonization of its capacities are planned at the level of $222.5 million.
Earlier, ArcelorMittal announced the start of implementation of the project on the $1.31 billion decarbonization of steel production at ArcelorMittal's subsidiary Dofasco in Canada. The project aims to reduce annual carbon emissions at ArcelorMittal's facilities in Hamilton by approximately 3 million tonnes over the next 7 years.
---
---