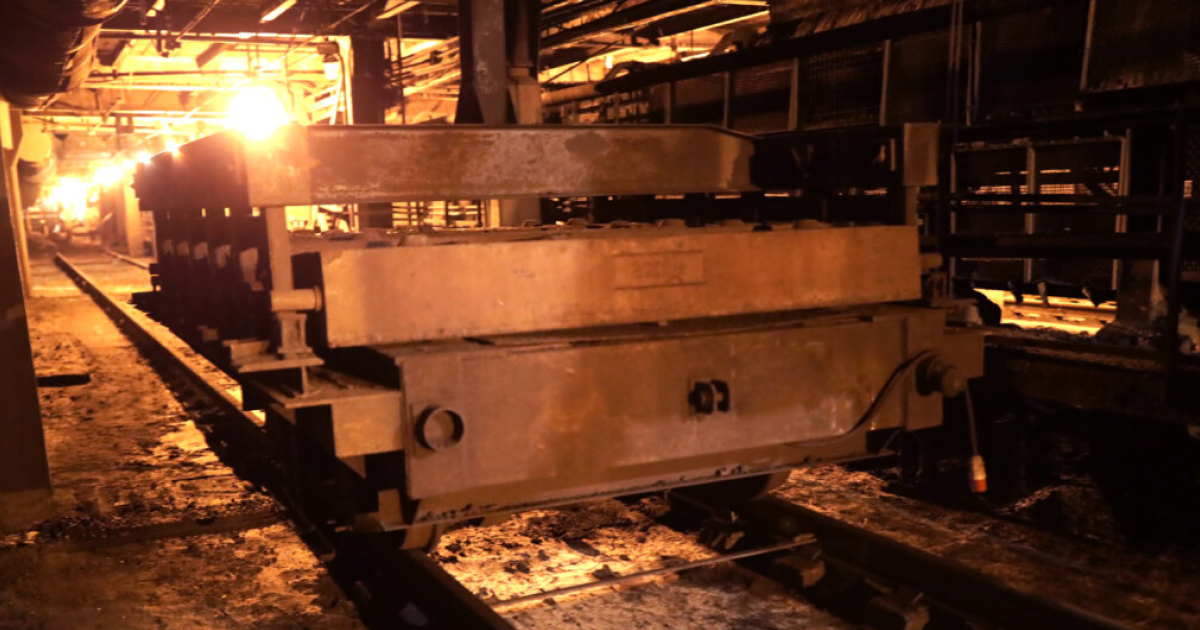 ArcelorMittal
Among the things done recently is the repair of the weight dosing verification system on the route where coke is shipped
ArcelorMittal Kryvyi Rih in conditions of temporary downtime of blast furnace №9 (BF-9) repairs the equipment of the unit and ensures the readiness of the steel facility for operation if necessary. This is stated in the press release of Metalurg Newspaper.
Among the works performed recently is the repair of the weight dosing verification system on the route where coke is shipped. The maintenance of these units is necessary to observe the correct technology of the ratio of raw materials – coke and sinter ore – during pig iron smelting.
"To control the amount of their shipment in the blast furnace №2, there are two weight dosing systems – on the coke and sinter lines. At first glance, these systems are simple: they consist of long railway tracks and a special weighing cart with levers. In general, the system is effective, because it helps to clearly control the dosing of charge materials through weighing hoppers for further production of pig iron," the message says.
During the repair, the old equipment was dismantled in the shop, the territory was cleaned from the remains of the charge, new tracks were installed, and the weighing cart was repaired.
"Observing a clear ratio of the weight of coke and agglomerate when loading the blast furnace helps to conduct the blast furnace correctly. If there is more coke, the melting will be excessively heated, and the cost of expensive coke will be higher. If there is more sinter ore, then the melt can cool down sharply, which is also unacceptable. Therefore, the balance contributes to the quality," said Sergiy Myazin, head of blast furnace shop №2.
Capital repair of equipment is carried out by the company. In general, such works cost about UAH 10 million.
The workshop has already repaired the weight dosing system on the coke path, and now work continues on the path where the agglomerate is shipped.
As GMK Center reported earlier, the CEO of ArcelorMittal stated, that the company plans to return to the 50% capacity load level in case of stabilization of energy supply and logistics routes.
In 2022, ArcelorMittal Kryvyi Rih reduced the production of rolled products by 76.1% compared to 2021 – to 1.1 million tons. The production of pig iron decreased by 70% compared to 2021 – to 1.6 million tons, and steel – by 75.6%, to 1.2 million tons. The production capacity of ArcelorMittal during 2022 was loaded by no more than 20-25% due to a decrease in export opportunities and restrictions in energy supply.
---
---