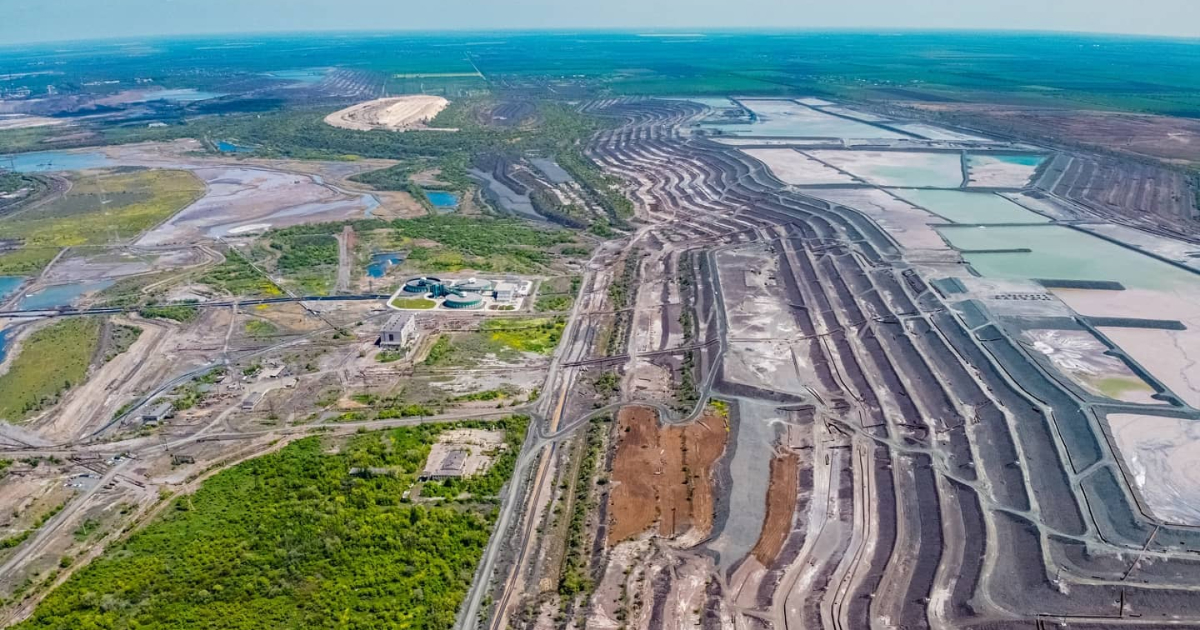 (с) kr.informator.ua
In this way, the plant plans to increase the volume of waste storage
ArcelorMittal Kryvyi Rih intends to reconstruct one of its tailings storage facilities – "United. The fourth card". Unified Register of Environmental Impact Assessment informs about it.
The planned works on the reconstruction of the "Fourth card" tailings storage facility will be done in order to ensure the storage of waste rock tailings of the iron&steel complex due to the construction of dams.
The reconstruction of the tailings storage facility involves raising the dams to +181…186 m.
ArcelorMittal currently operates three tailings repositories, two of which are "Myrolyubivka" and "United. The fourth card". It is planned to invest about $50 million during 2020-2024.
More than $15 million has already been invested in the third tailings facility, "Central", in 2017 completed construction completed up to +90 m. The plant intends to invest the same amount in expansion up to +115 m in the next 7 years.
In addition, ArcelorMittal plans to build another tailings repository "Third card" on the territory of the Grechanopodivska and Novolatovska village councils of the Shyroke district of the Dnipropetrovsk region.
As reported by GMK Center earlier, ArcelorMittal started overhaul of the heater blast furnace air #6. Specialists will restore the fireproof lining of the air heater and its main components.
ArcelorMittal after prolonged downtime restored operation of the DS-250-5 fine-grade unit for the production of rebar. On July 7, heating of the furnace began, and on July 11, the camp already received the first products.
ArcelorMittal from July 2022 transferred a significant part of employees, including top management and foreign workers, on 2/3 of the workload due to the inability to pay salaries in full.
Before this plant has completed the reconstruction of the converter workshop slag yard No. 1. As a result, the workshop received a new slag yard with new equipment and comfortable living quarters.
---
---