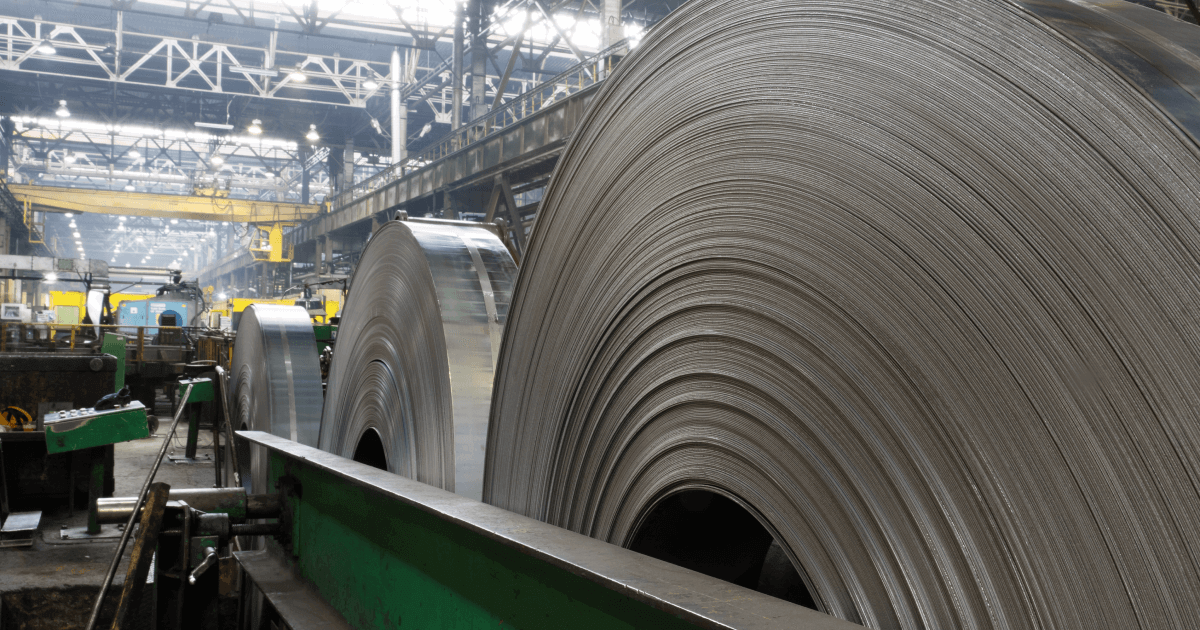 The volume of the galvanized steel products market is expected to grow by 5% in 2021
In 2020, production of galvanized steel products in Ukraine grew by 7% to 419 thousand tons. At the same time, apparent consumption reduced by 6% to 308 thousand tons, which was caused by a 19% decrease in imports to 102 thousand tons and a 12% increase in exports to 213 thousand ton.
This was reported by the Association Ukrainian Steel Construction Center (USCC).
According to USCC, imports from China reduced more than thrice, and imports from Russia sank to zero, at the year end. Supplies from China were characterized by minimum volumes and irregularity. That is associated with the anti-dumping duties on imports of galvanized steel products from those countries, imposed in June 2019.
The key changes in the geography of imports were building up the specific amount of the domestic rolled products by 6 pp, up to 67% of total volume, and withdrawal of Chinese and Russian imports from the market.
Since H2 2020, the world market has seen a hike in prices for hot-rolled and cold-rolled products, with the producer price index of hot-rolled products (2003 — 100%) increasing from 94.7% in September to 111.1% in December.
"If at the beginning of the year, the prices for domestic and Turkish galvanized coil were within the range close to the parity, while at the end of the year, Ukrainian products got a $50–80 price advantage. The price advantage of the domestic products in comparison with the European products that demonstrated stable prices over the entire year, was leveled down because of the sharp rise in the price of Ukrainian galvanized steel products", reads the report.
USCC expects a 5% rise in consumption of galvanized steel products in 2021, triggered by economic recovery. The dynamics of consumption of galvanized steel products in 2021 will be influenced by the way economic growth will proceed and by the increase in specific volume of domestically produced coil. The latter will depend on the improvement in the quality of the product and services offered by Ukrainian producers.
As reported earlier, in 2019, consumption of the galvanized steel products increased by 2.8% to 326 thousand tons. Consumption of domestic products (domestic production net of exports) increased by 7% to 200 thousand tons. Domestic production reduced by 11%. That trend may be explained by the 24% fall in exports.
---
---