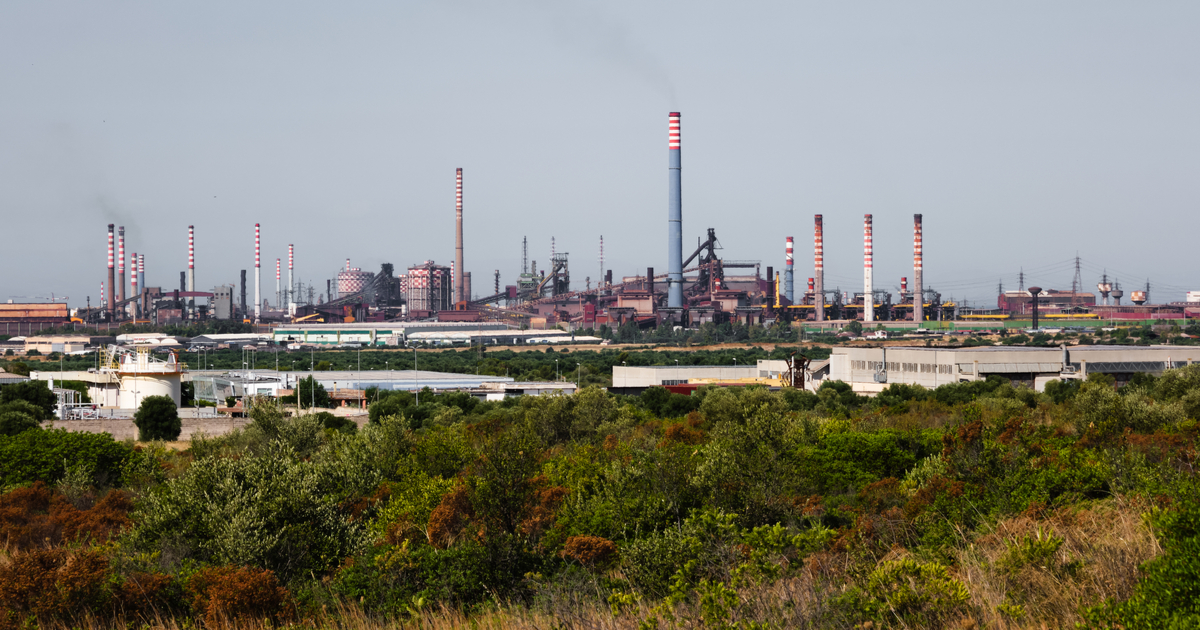 Acciaierie d'Italia
The blast furnace has been idle since July 2022
Europe's largest steel plant Acciaierie d'Italia in Taranto (ADI), a joint venture between the steel company ArcelorMittal and the state, has restarted blast furnace (BF) №2. La Gazeta del Mezzogiorno informs about it.
BF №2 was idle for ten months, from July 2022, until its restart, the steel plant worked on two blast furnaces – №1 and №4, the productivity of which is 1.3 million tons per year. It is expected that thanks to the resumption of unit operation, the company will increase production volumes. Currently, some temporarily dismissed staff are resuming their work.
The restart of blast furnace №2 at the facility should reduce order fulfillment times and resolve ArcelorMittal's slab supply issues.
As GMK Center reported earlier, the Acciaierie d'Italia steel plant in Taranto in 2022 shipped 3 million tons of steel products to customers. The largest volume of products was sold in Italy – 76%. In total, the company produced 3.5 million tons of steel and produced 3.3 million tons of pig iron during the year.
ADI plans in 2023 to produce 4 million tons of steel. In 2024, the Italian steel plant expects to produce 5 million tons of steel. For this purpose, in 2023, ADI plans to start the reconstruction of blast furnace (BF) №5, which has been idle for many years. BF №4 was reconstructed earlier, and BF №2 is in normal condition.
Also, steel enterprises of Italy in March 2023 increased the volume of steel production by 2.6% compared to the same month of 2022 – up to 2.18 million tons. The production of flat rolled products in this period decreased by 7.1% compared to March 2022 – to 917 thousand tons, production of rolled products amounted to 1.3 million tons, which is 3.3% more year-on-year.
---
---