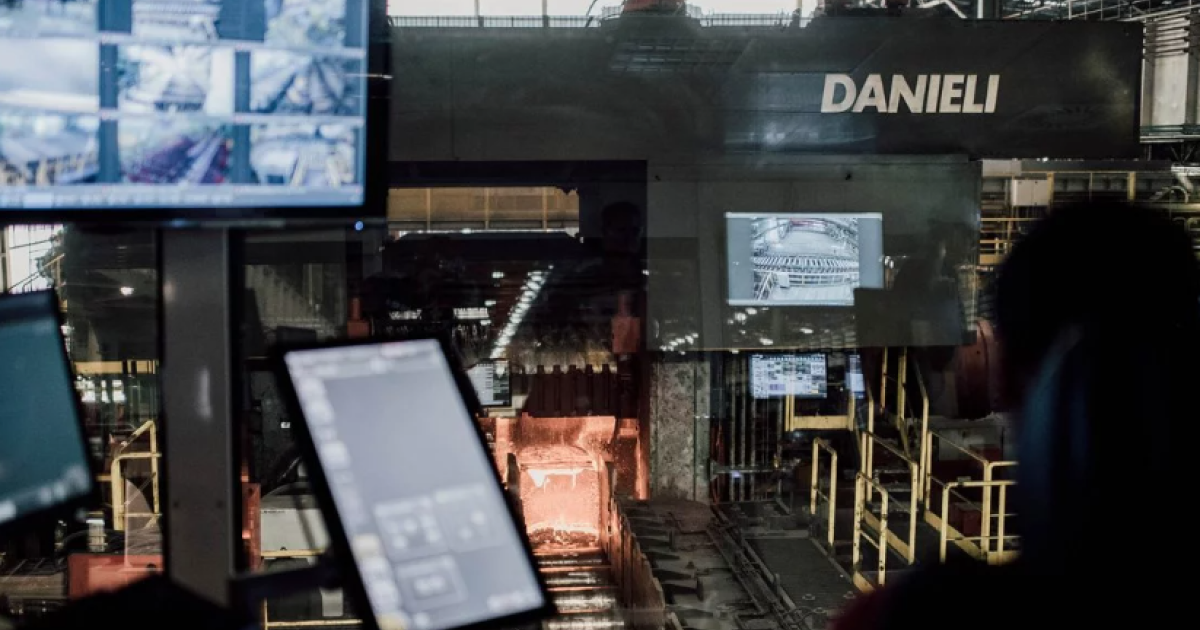 Acciaierie Bertoli Safau
ABS will invest €400 million in new equipment at the Italian plant over the next three years
The steelmaking division of Danieli – Acciaierie Bertoli Safau (ABS) – plans to produce 2.3 million tons of steel products in 2023. Kallanish reports about it with the reference to Danieli's six-month earnings report (to December 2022).
ABS intends to invest in scrap companies and expects increased production volume in the first half of 2023 and good demand for quality products. Prices may remain at the current level or decrease slightly in line with the reduction in the cost of production.
ABS is investing €400 million over the next three years in new equipment at its plant in Carniaco, Italy, with a focus on significantly reducing its carbon footprint. In 2022, the board of directors also approved an investment of €200 million in a new production line at the ABS subsidiary in Croatia. The investment roadmap in Italy includes the construction of a new Danieli DigiMelter electric arc furnace with zero emissions.
According to Danieli chairman Gianpietro Benedetti, the economic downturn will have less impact on Danieli's factory segment thanks to the innovations implemented in production. Its impact will also be less for ABS thanks to recent investments to expand its product range and improve customer service.
For the six months (until December 31, 2022), Danieli's operating income increased by 20% – up to €1.87 billion. The order book increased from €5 billion in the first half of 2022 to €5.2 billion in the second. The EBITDA indicator (earnings before interest, taxes, depreciation and amortization) increased by 25% y/y in this period – up to €145 million. This was driven by the strong performance of the ABS Steel Making segment thanks to a favorable combination of prices, volumes and credits for energy-intensive companies in the second half of 2022.
As GMK Center reported earlier, Danieli has issued a positive outlook for the 2022/2023 financial year (July-June), expecting a stable order book. The company's forecast was based on its customers investing in new green steel smelters, as well as more efficient and sustainable production.
---
---